Tapas in Buckingham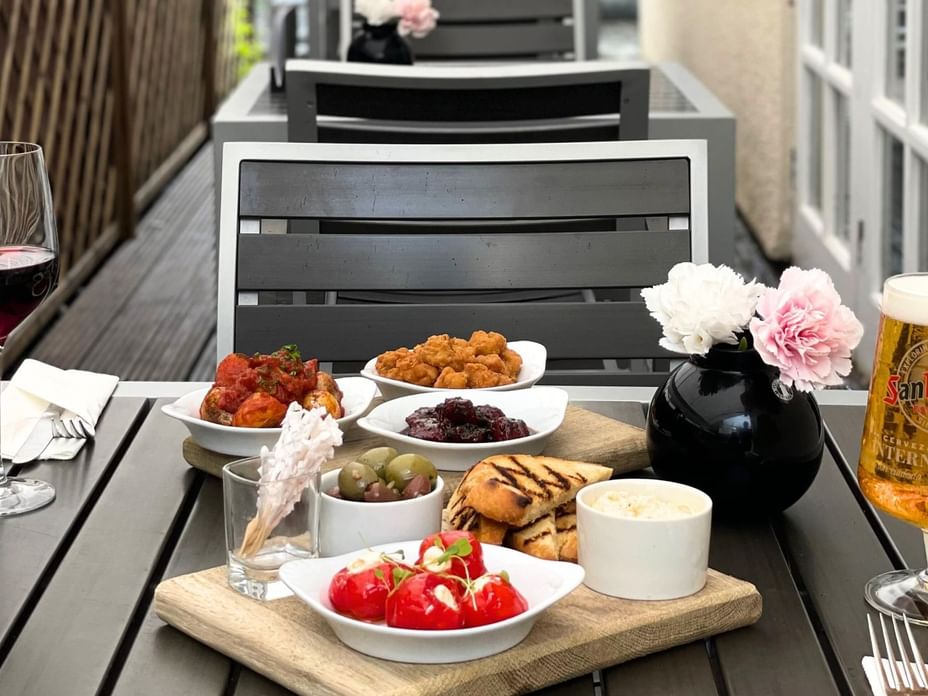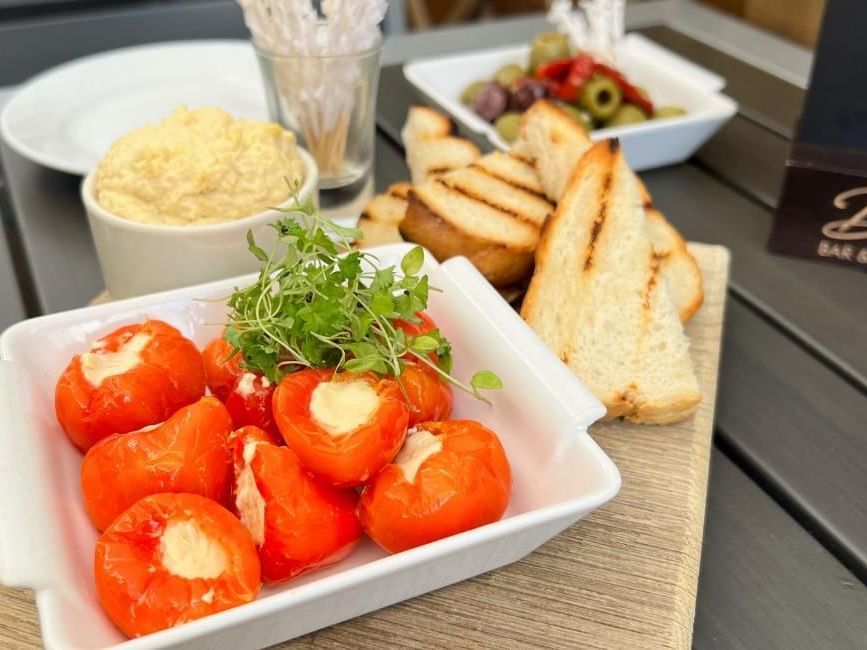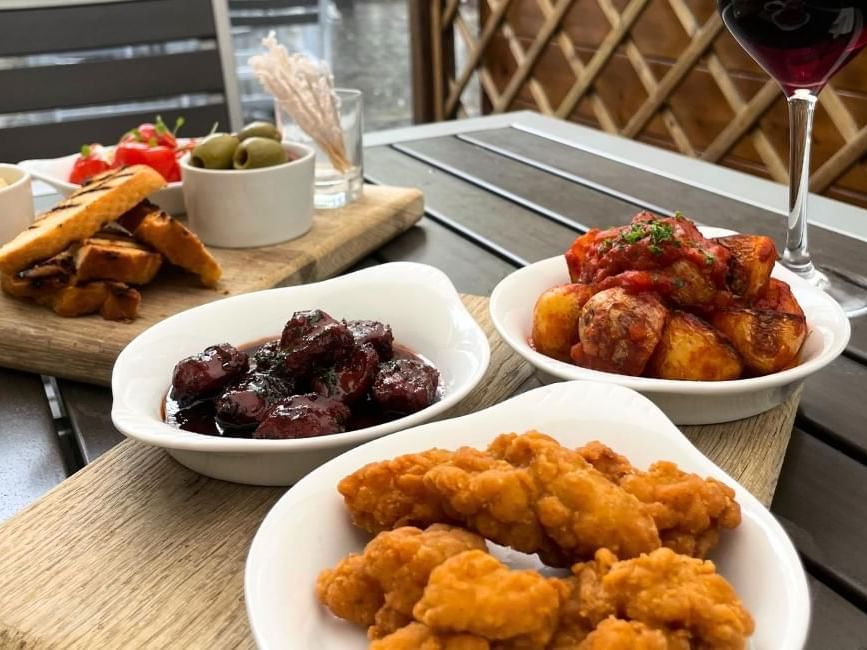 BACK AT VILLIERS FROM THE 14th AUGUST - 31st OCTOBER 2023

The new tapas delights have arrived causing a buzz among taste buds in Buckinghamshire. Treat yourself to mouth-watering Iberian delights starting at just £10.99 to share.
Enjoy the cosy ambiance of our Historic Coaching Inn or dine Al fresco as you savour these delightful tapas options.
Tapas in Buckingham
Get ready to indulge in an array of tempting treats with our Iberian tapas dishes at Villiers Hotel.

What sets our tapas apart is the extraordinary quality of ingredients used by our talented chefs. Every dish is crafted with passion and care, ensuring a delectable and memorable dining experience for you.

With each dish we aim to provide you with a taste of Spain's rich culinary heritage right here in the heart of Buckingham.

So gather your loved ones and embark on a delightful journey of flavours with our Iberian tapas at Villiers Hotel.

You can book tapas easily online or call 01280 822444.
IS THIS THE BEST TAPAS IN BUCKINGHAM?
We'll let you decide if this is the best tapas in Buckingham but be assured, your experience will be unforgettable.
Our delightful tapas options were a huge hit last summer so we've brought them back for you to enjoy.
Whether you're a local or a visitor we warmly welcome you and promise an exceptional tapas experience in Buckingham. Why not give our tapas a try? You won't be disappointed!
BEST TAPAS NEAR MILTON KEYNES
Looking for a delightful tapas experience near Milton Keynes? Take a scenic 20-minute drive to Villiers Hotel in Buckingham where a warm welcome awaits you.
Easily accessible from Milton Keynes via the A421 or A422 roads, our charming Coaching Inn Hotel in Buckingham is the perfect destination to savor a superb tapas.
See for yourself why our tapas is loved by many and enjoy ample parking at the rear of the hotel for a hassle-free experience.
Tapas Timings
Tapas is available from 12:00pm - 9:30pm. You can book tapas online or call 01280 822444. *Please include a note on your booking that you would like tapas.

If you love tapas just as much as we do and want to find out more about it's history, meaning and classic dishes check out our article: What Does Tapas Mean?

3 Castle Street MK18 1BS Buckingham United Kingdom