Breakfast in Buckingham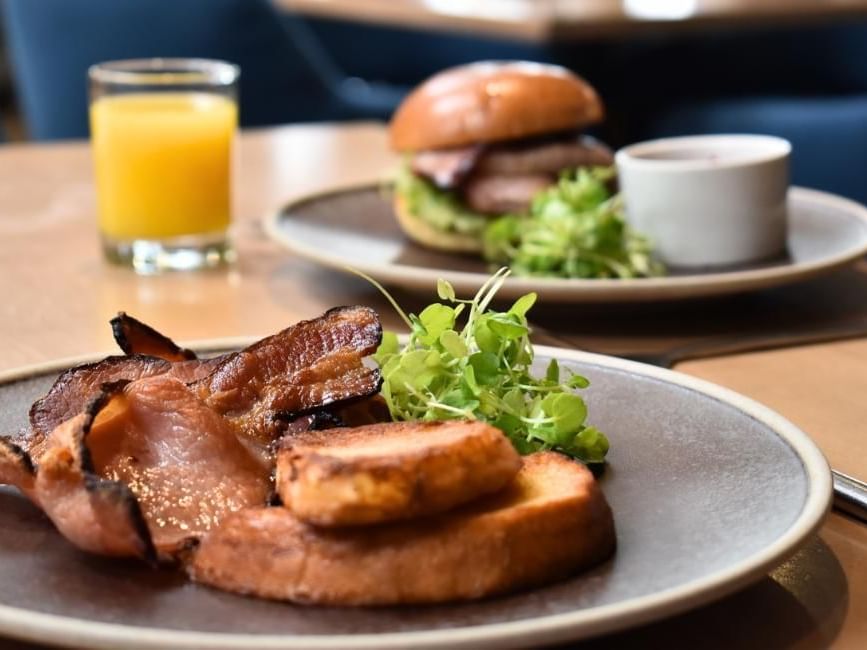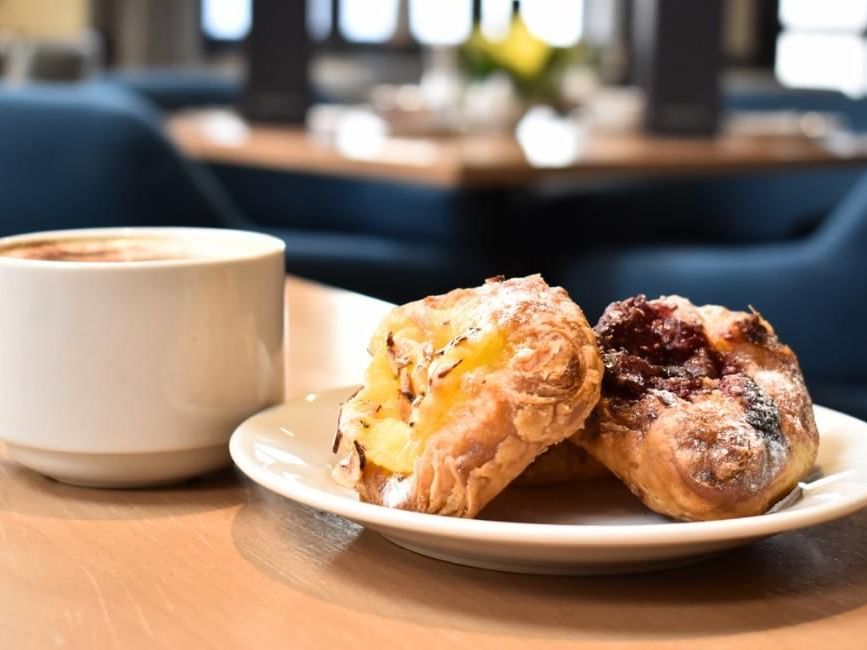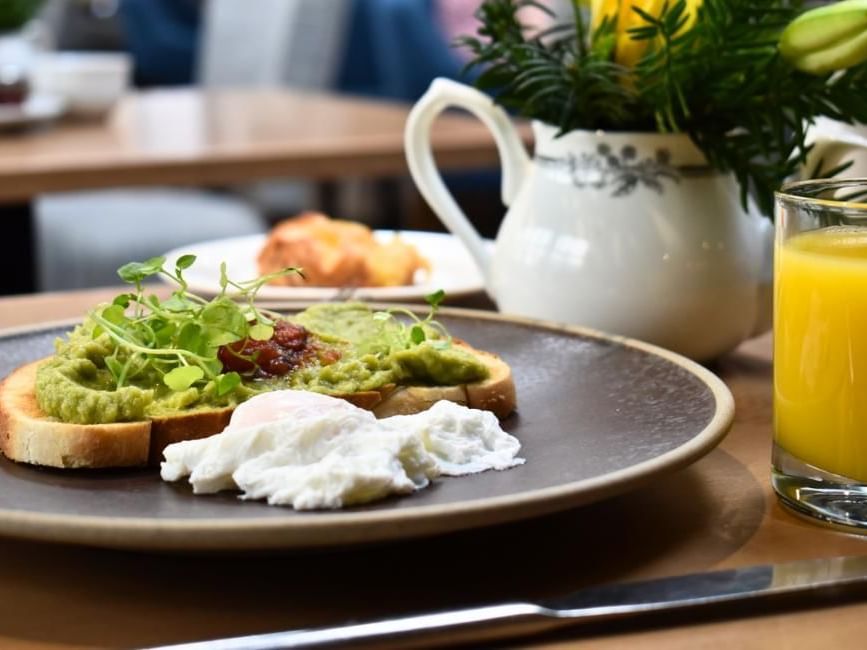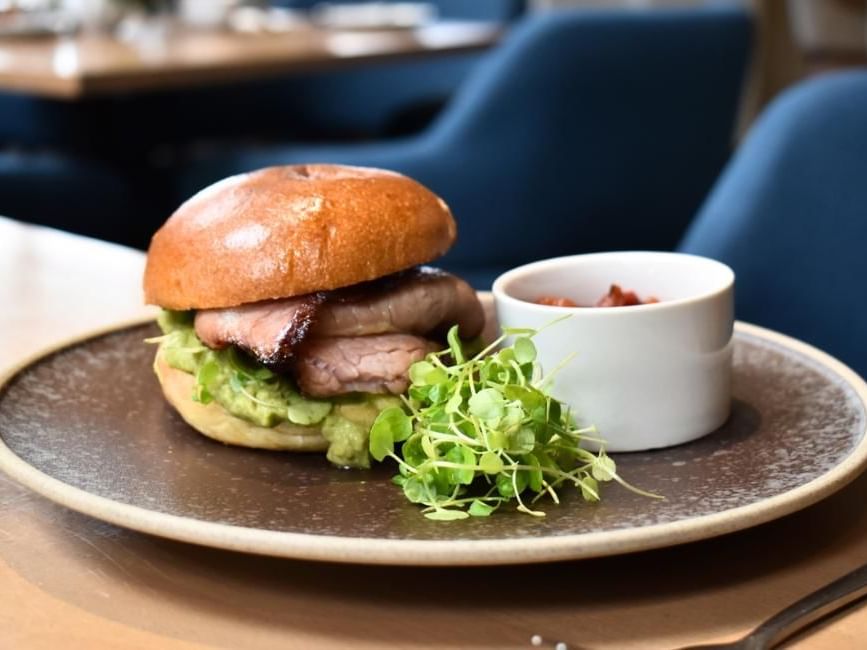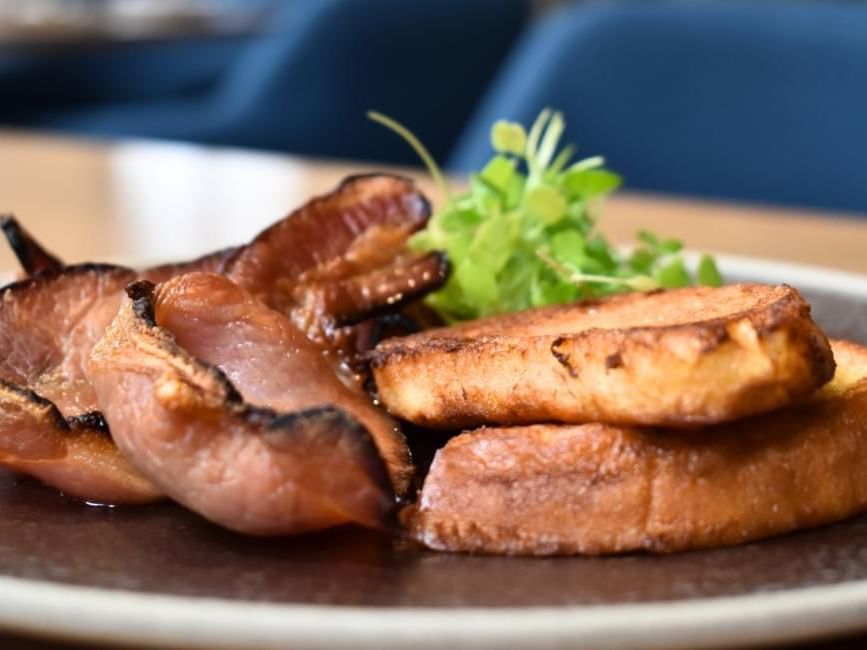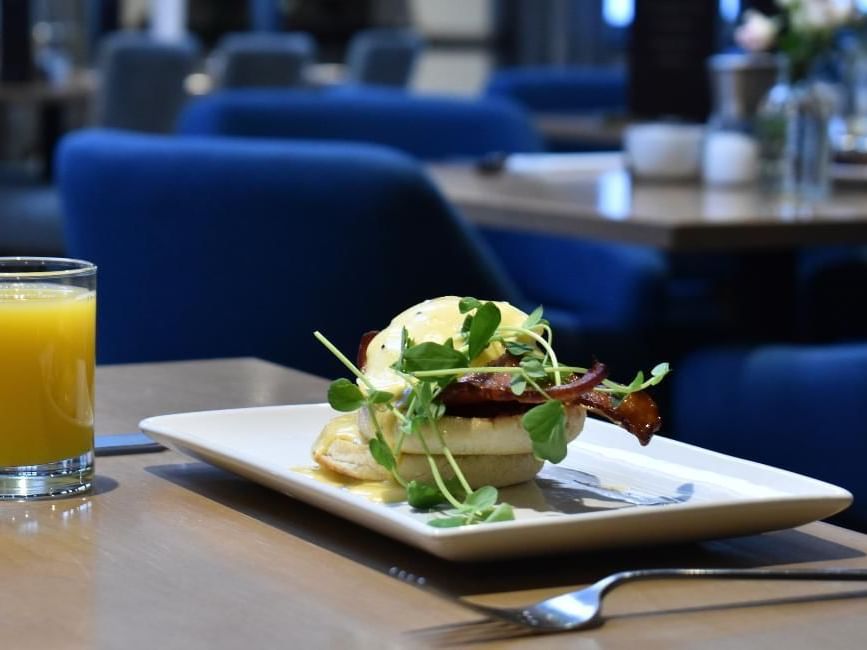 We warmly invite you to join us and experience the delightful array of breakfast offerings at our Dukes Bar & Restaurant inside Villiers Hotel, nestled in the heart of Buckingham.
Indulge in a selection of hot breakfast dishes and continental delights. From a full English breakfast to smashed avocado and egg on toast, there's something to please every taste bud.
Treat yourself to a delightful breakfast at Villiers Hotel where flavours, ambiance, and warm hospitality blend seamlessly to create a memorable dining experience. We look forward to welcoming you!
Breakfast in Buckinghamshire
When it comes to breakfast options in Buckinghamshire you have many venues to choose from.

However, what truly distinguishes our breakfast offerings here at Villiers Hotel is the exceptional quality of ingredients our talented chefs use to craft each dish.
We firmly believe that breakfast is the most crucial part of the day and that's why we go the extra mile to ensure a delightful and satisfying experience for our guests.
Is This The Best Breakfast in Buckingham?
We leave the decision of whether this is the best breakfast in Buckingham to you but rest assured, your experience here will be truly unforgettable.

With our friendly staff and talented chefs at your service we strive to deliver excellence in every aspect of your visit.
Our scrumptious breakfasts are crafted to be enjoyed by everyone, adults and kids alike. We take pride in catering to a wide range of preferences and dietary needs. If you have any special requirements please inform us and we'll be delighted to accommodate.
Whether you're a local or a visitor we extend a warm welcome and a commitment to provide you with an exceptional breakfast experience in Buckingham.
Discover for yourself why our breakfast is a favourite among many and leave with a smile on your face.
Best Breakfast Near Milton Keynes
What could be a better way to relish a delicious breakfast in Milton Keynes (or rather near Milton Keynes) than taking a short 20-minute drive through the picturesque countryside to Villiers Hotel in Buckingham where a warm welcome awaits you.
Buckingham is easily accessible from Milton Keynes via the A421 or A422 roads, making it the ideal destination to savour a superb breakfast at our charming Coaching Inn Hotel.
You'll find plenty of parking at the rear of the hotel making Villiers the perfect spot to enjoy the best breakfast in Buckinghamshire. But don't just take our word for it, book a table and experience it for yourself!
Breakfast Timings
Monday – Friday: 7.00am – 9.30am
Saturday: 7.00am – 10.00am
Sunday: 8.00am – 10.30am
We highly recommend pre-booking your reservation. For the quickest and easiest booking process, use our ONLINE BOOKING PORTAL.
If you have any enquiries about breakfast at Villiers Hotel in Buckingham feel free to call us at +44 (0) 1280 822 444.
3 Castle Street MK18 1BS Buckingham United Kingdom