CHEFS TABLE
An extraordinary 7-course culinary dining EXPERIENCE
Is Dukes one of The Best Restaurants in Buckingham?
We believe it is and if you join us at one of our very special Chefs Table events, we think you'll absolutely understand why!

Holding a presigious AA Rosette requires that a restaurant achieves a very high standard of quality when it comes to both their food and their service. This is just part of what makes this Chefs Table event stand out, and ensures that Dukes Bar & Restaurant excels on the food scene here in Buckinghamshire.
Ben Roche, Villiers Hotel Executive Head Chef, has been creating culinary masterpieces for over 20 years, all while utilising only the most attentive methods of food creation. Ben ensures all ingredients are compiled from scratch, which allows Ben & his team ample opportunity to create superb unique dishes that are of the very highest calibre.
Buckingham, you're invited to indulge with us at our next CHEFS TABLE event - Saturday, March 16th, 2024
Slideshow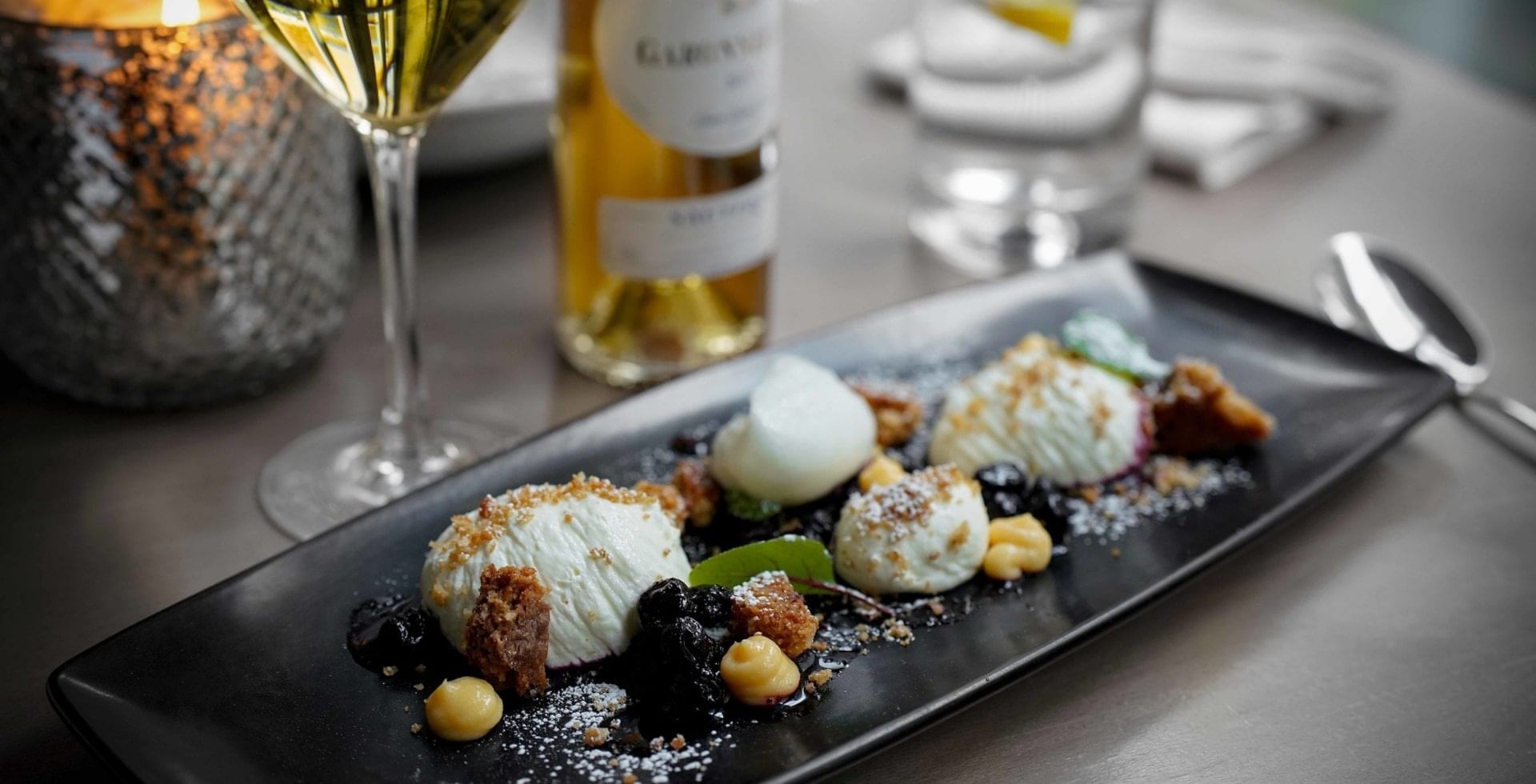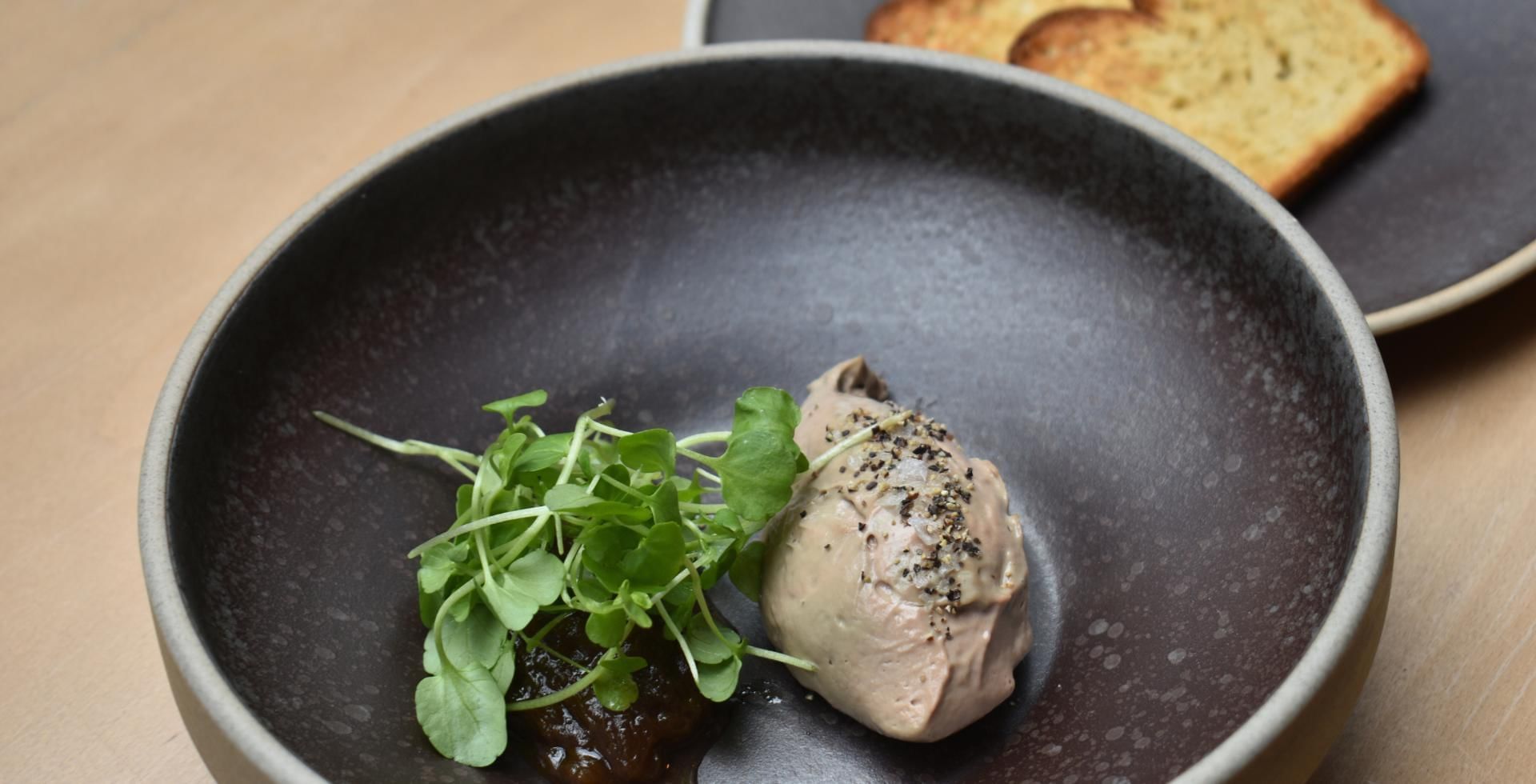 Fine Dining in Buckinghamshire
THE FOOD: Each dish presented by Ben and his team at our Chefs Table event offers a unique opportunity to experience a one-of-a-kind dining experience with a specially curated menu created from ingredients sourced from only the best of local suppliers.
THE WINE: But the culinary journey doesn't stop there. To enhance your dining experience, each course will be perfectly paired with a wine that has been carefully selected to complement the flavors of the dish. This allows you to fully appreciate the flavors and the culinary skills on display. The wine pairing will showcase the best of both worlds, and will elevate your experience even further (wine flight cost £40).
THE EXPERIENCE: The event is not just about the food, it's about the entire dining experience. The ambiance, the service, and the company, all of which will combine to create a truly memorable evening.
THE CHEF: And Ben will be with you every step of this delicious journey, as he shares with you his dishes, his inspirations, and his eperience throughout the event.

If you're a "foodie" then you won't want to miss out on this extraordinary gatronomic event.
Buckingham Fine Dining
At Villiers Hotel
Superb Events, Superb Quality, Superb Feedback
All reviews below taken from authenticated Google reviews that are available to view in full online here.
***** The food in the restaurant was exceptional, my wife said the duck "was the best she had ever eaten" extremely tender. Had a wonderful time. Thanks *****

***** Food fantastic, fresh ingredients, really well cooked and served. Highly recommended ****

**** We had a fantastic meal at Dukes restaurant to celebrate a 40th birthday meal. The beef was amazing. *****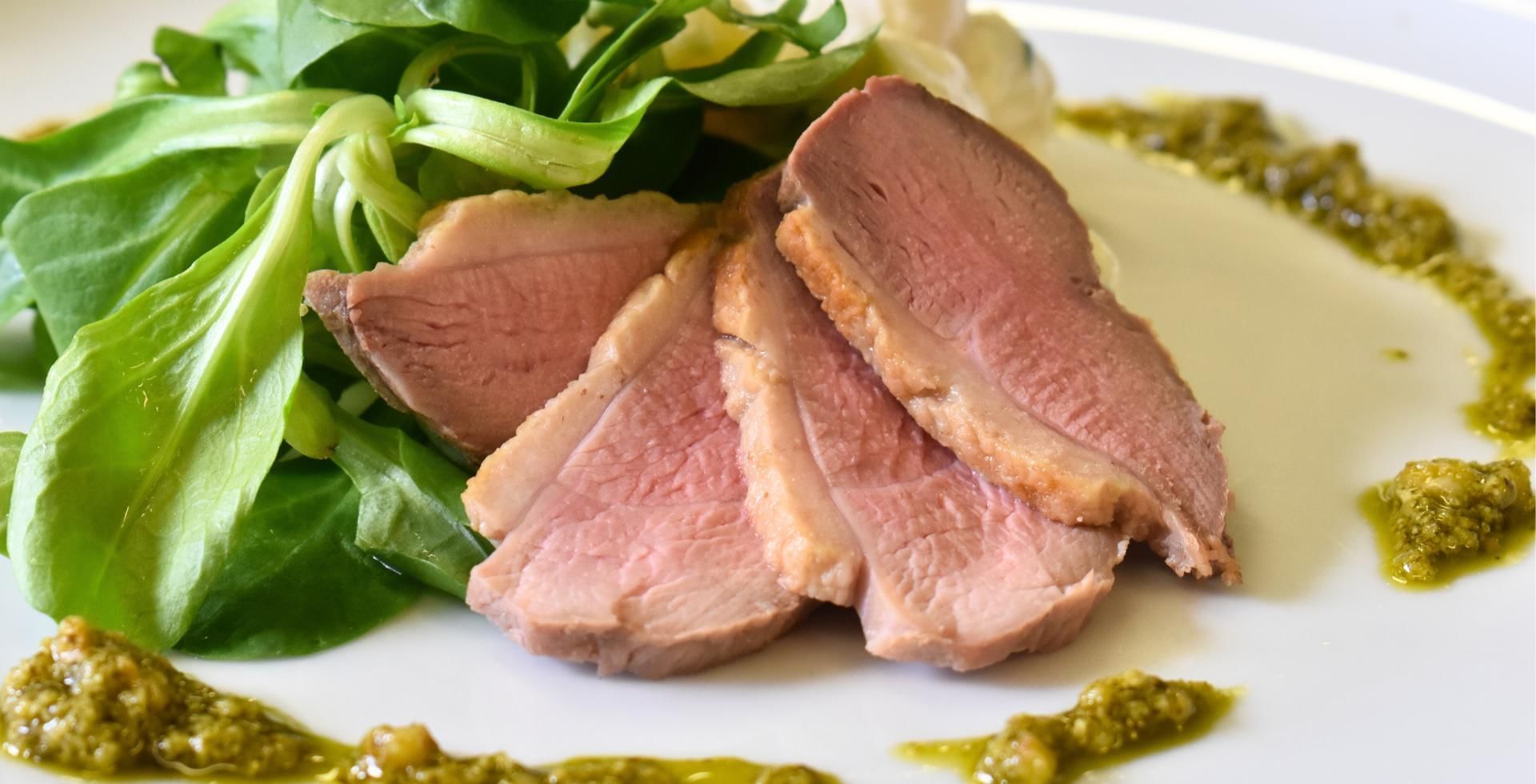 * Please note that the pictures displayed is for illustrative purposes only and does not represent the dishes that will be served on the night.
Villiers Hotel Dining & Social Links
Why Join The Chefs Table
Enjoy a unique dining experience with locally sourced ingredients, expertly prepared by executive head chef Ben Roche and his dedicated culinary team.
Indulge in a magnificently crafted seven-course meal expertly paired with specific wines for a truly elevated dining experience.
Savour this delicious food in the beautiful and inviting surrounding of the Laura Ashley Tea Room.
Be part of a special and exclusive event which is personally hosted by Ben, where seating is limited, and where reservations fill quickly.
Book now to secure your spot at the CHEFS TABLE.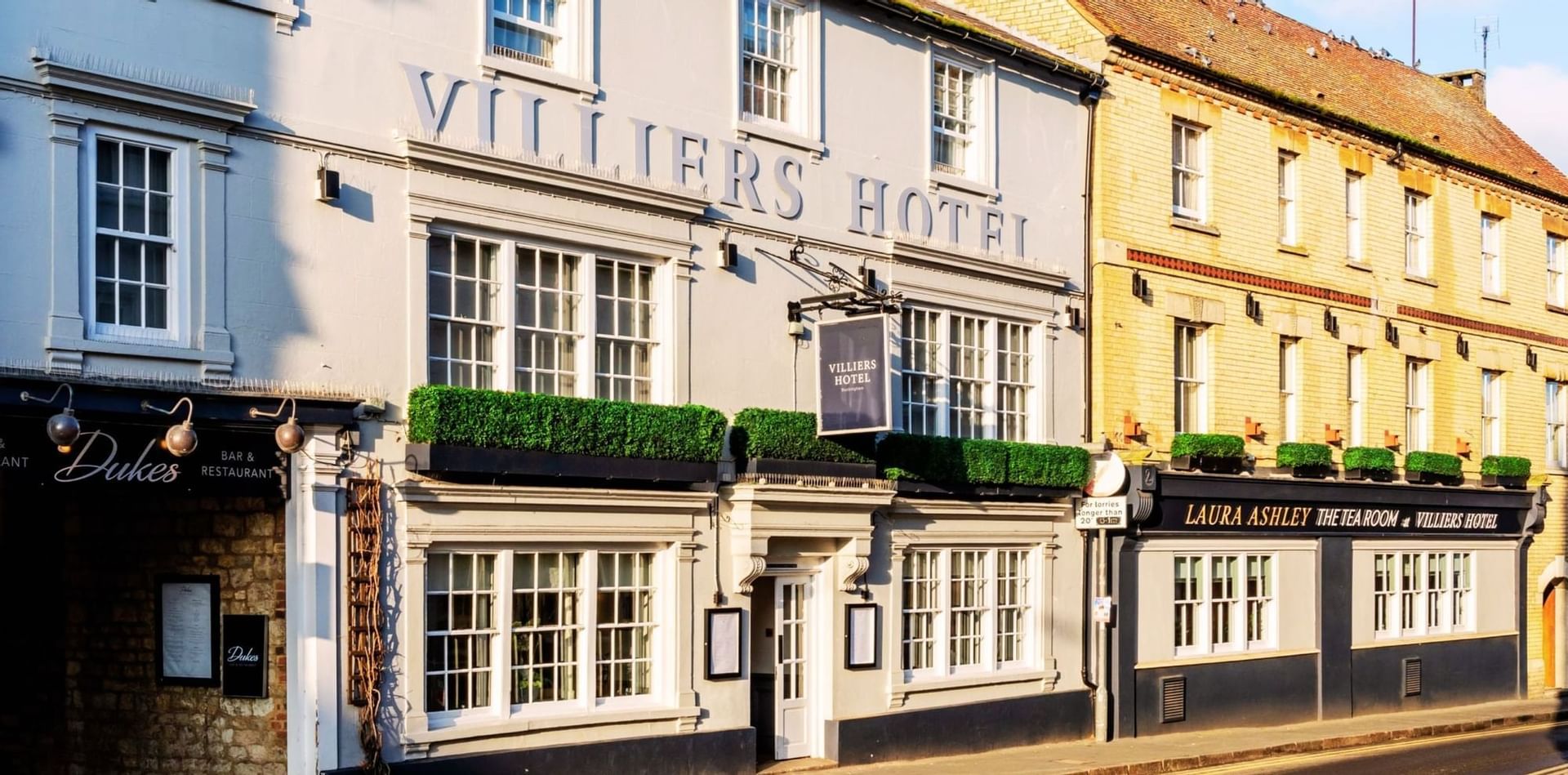 All our ChefsTable events can be booked ONLINE or via our Sales Team.
Please call +4401280822444 or email sales@villiershotels.com and a member of the team will be in touch soon.

BEST FOOD IN BUCKINGHAM
Dukes Bar and Restaurant uses only the freshest local ingredients to create delicious home-cooked meals which is why we're an AA Rosette awarded eatery.
Our talented chefs put care into every dish they make, ensuring excellent flavors and high quality.
With a cosy atmosphere and outstanding service, Dukes provides Buckingham's top dining experience for breakfast, lunch & dinner.
Why not come and find out for yourself?
BEST RESTAURANTS IN BUCKINGHAM
What makes Dukes the premier dining destination in Buckingham - only YOU can be the judge of that.
We like to think it's not only our food but the warm, welcoming atmosphere we promote here where guests feel right at home.
Families have long loved celebrating special occasions and enjoying quality time together here at Villiers where we take pride in knowing customers by name and catering to their individual tastes.
Our affordable prices make us accessible to the whole community and we aim to nourish both your appetite and your spirit when you walk through our doors.
Dukes has been bringing people together over great food in Buckingham for many years now and we'll be here for many more!