Enjoy Easter in Buckingham
Villiers Hotel
What are you doing this Easter in Buckinghamshire?
Will it be a Special Easter Event, An Easter Egg Hunt or just an Easter Break Family get-together?
Perhaps you're looking to celebrate specifically in Buckingham by dining out with family or friends? If so, why not consider our new sharer roast lunch options on Easter Sunday which are already in high demand.
Slideshow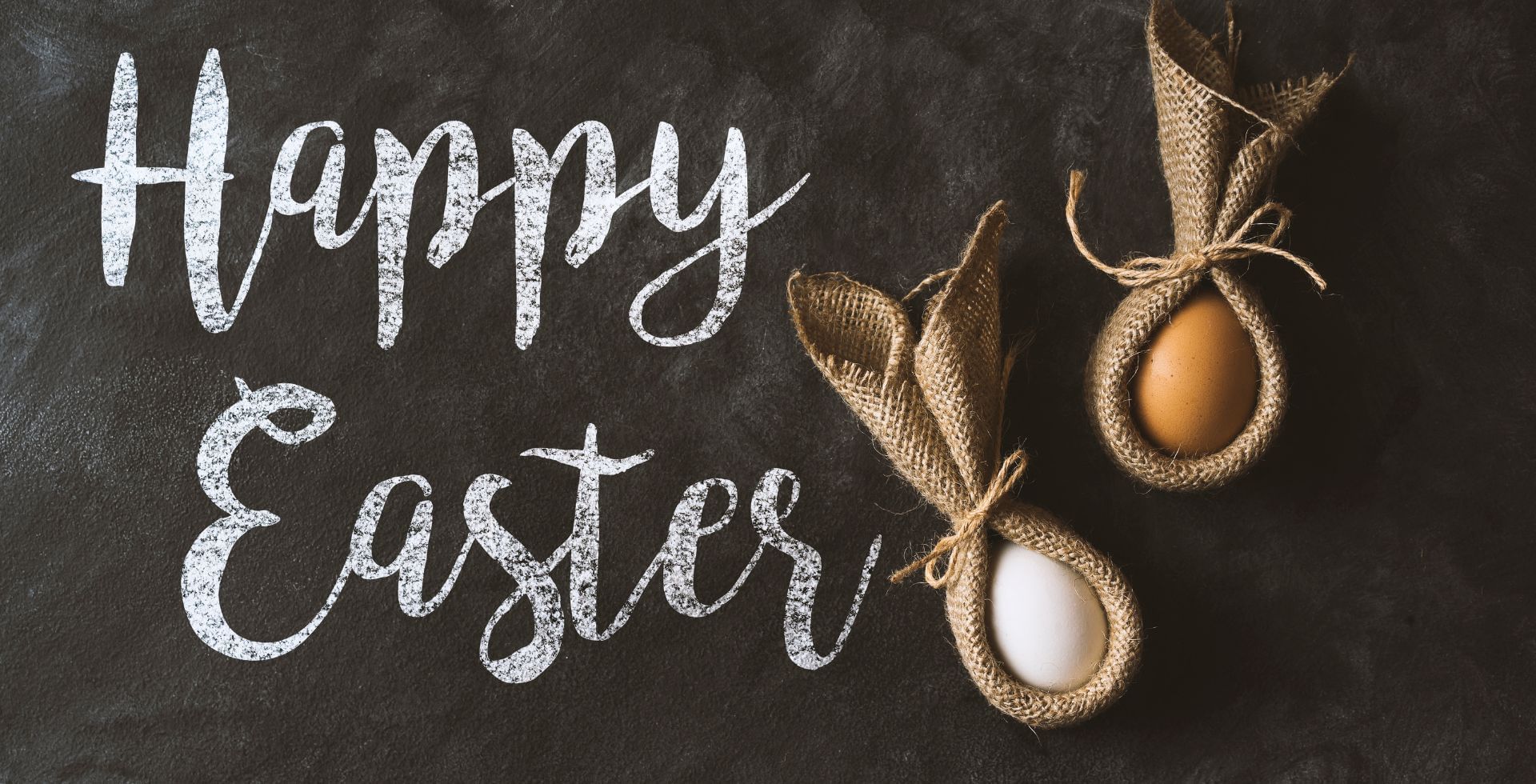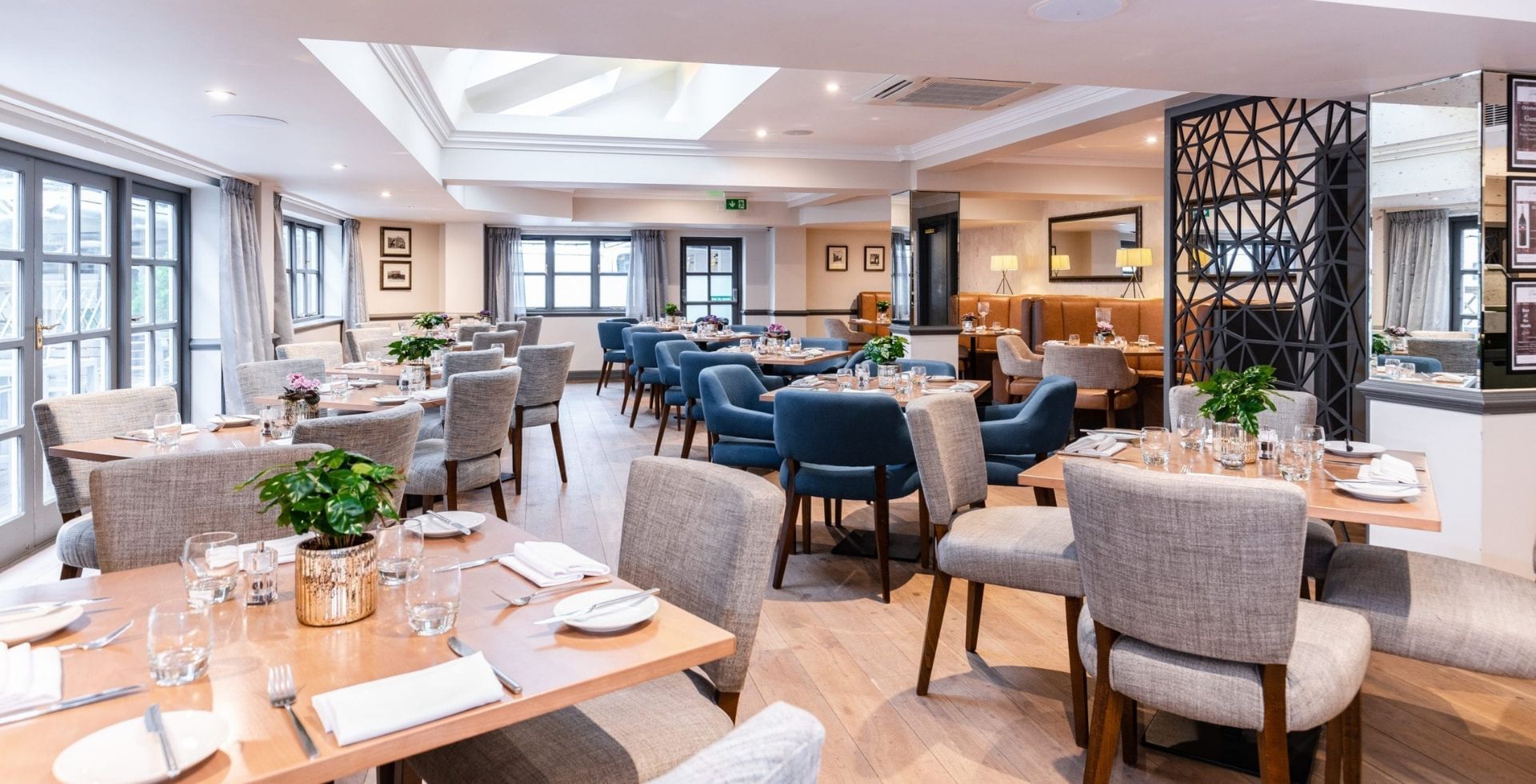 Easter Events in Buckinghamshire
Easter in England is BACK big-time this year, and Villiers Hotel looks forward to (hopefully) hosting you, your family and/or your friends here with us this Easter in Buckingham.
With Afternoon Tea and Dinner options also available over the Easter period, you'll need look no further than Dukes Bar and Restaurant within Villiers Hotel for sumptuous easter dining options.
Is This The Best Easter Sunday Lunch in Buckingham?
Only YOU can be the judge of that!
So why not contact the slaes team today and discover how they can assist in ensuring you have an eggcellent time here over Easter at Villiers Hotel whether it be lunching, staying, partying or anything else.
Easter In Buckingham 2024
Easter Sunday Lunch in Buckingham
Villiers Hotel has long been known for offering delicious gastronomical offerings within their wonderfully inviting Coaching Inn location in the centre of the town.
We're excited to once again be providing the Best Easter Sunday Lunch in Buckingham to our wonderful Villiers Hotel clientele, and to all the residents of Buckinghamshire and surrounding counties.
We look forward to welcoming you here to dine with us over the Easter 2024 period!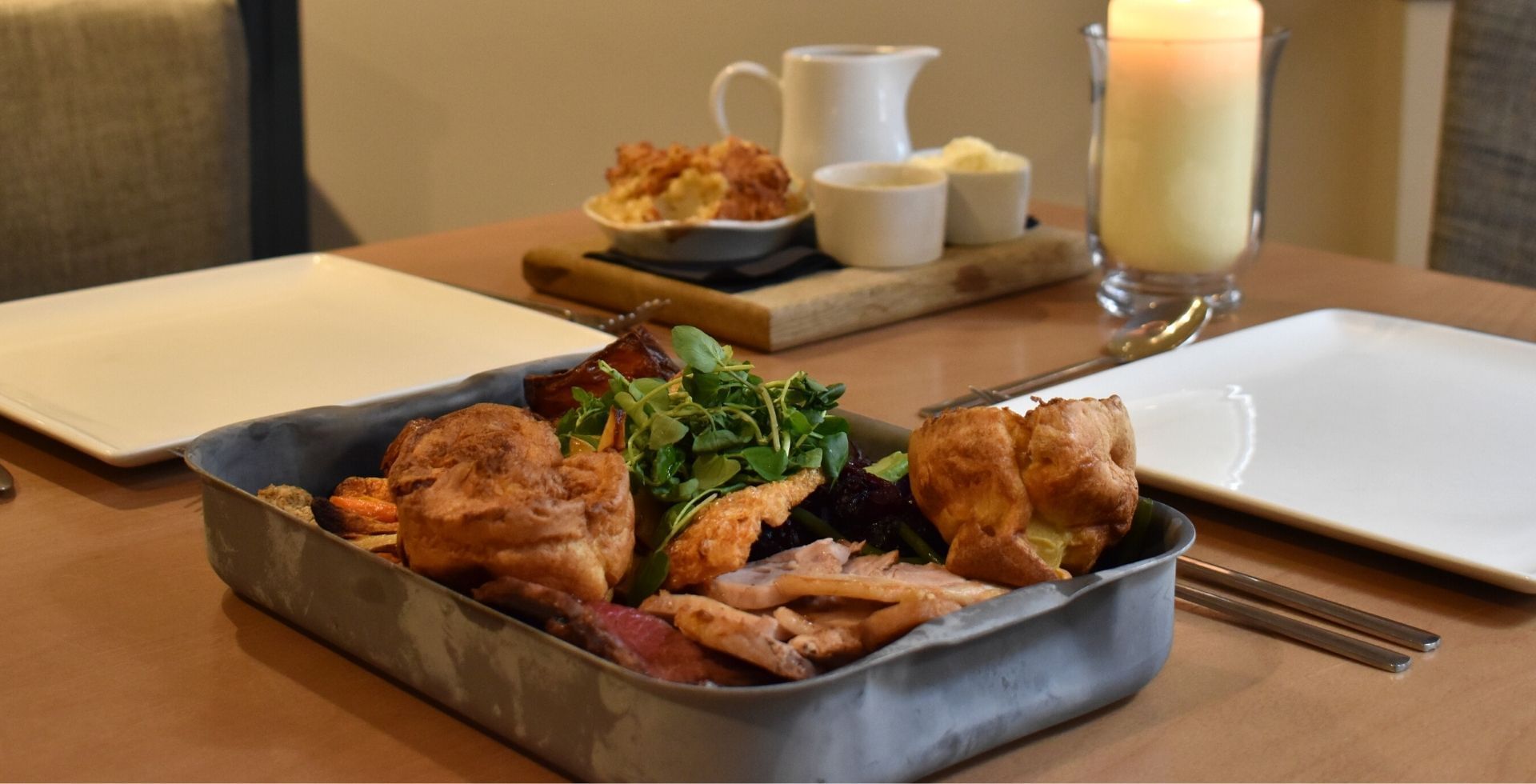 Easter Events in Buckinghamshire
Villiers Hotel is situated right here in central Buckingham, and we believe in providing the best easter options for what truly matters most.
Spending quality time with family, friends, or work colleagues where you can share stories around the dinner table, enjoy top-class food and drinks, and create those awesome memories that make EASTER such a special holiday each year.
We do hope to hear from you soon!
The Easter Bunny in Buckinghamshire?
A Villiers Hotel tradition is our much sought after Sunday Lunch Easter EGGstravaganza which falls on Sunday April 9th 2024.
This is a wonderfully fun event or the whole family. There will be chocolate eggs for everyone who makes a booking with us and attends this fun, popular event and we look forward to welcoming your family to this newest of Villiers Hotels dining traditions.
Please call 01280 822 444 or email sales@villiershotels.com for any Easter bookings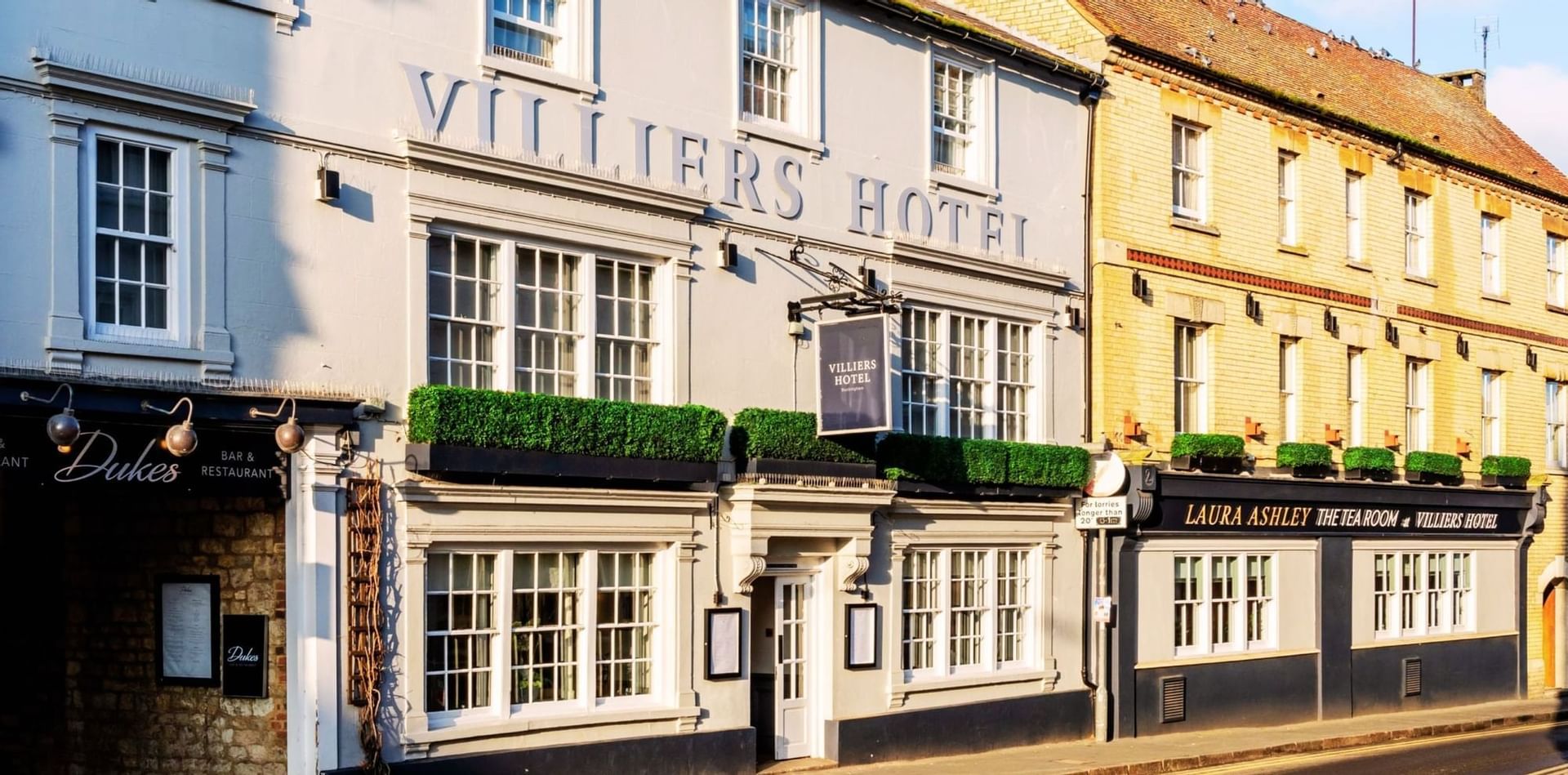 All our Easter Evets can be booked via our Sales Team or online.
Please call +4401280822444 or email a member of the team on sales@villiershotels.com who'll contact you back shortly.

HAPPY EASTER
Exclusive Easter Party Dinners
The Origins of the Easter Bunny
Did You Know?
- The Easter bunny first arrived in America in the 1700s with German immigrants who settled in Pennsylvania and transported their tradition of an egg-laying hare called "Osterhase" or "Oschter Haws."
- Rabbits and hares have long been associated with spring and fertility. Since they are prolific breeders, they became symbols of new life and the fertility goddess Eastre.
- There are several theories on the origins of the Easter bunny. One is that since rabbits give birth to large litters in early spring, they became a symbol of the new life associated with the Resurrection of Jesus.
- Another theory is that the Easter bunny was used to replace the pagan symbol of the goddess Eastre's rabbit. As Christianity spread, the goddess's rabbit image was incorporated into Easter celebrations.
- The first edible Easter bunnies were made in Germany during the early 1800s. These were made of pastry and sugar. The Easter bunny was introduced to American folklore by the Germans who arrived in the Pennsylvania Dutch country during the 1700s.
- The tradition of making nests for the rabbit to lay its eggs in soon followed. Eventually, the nests progressed into decorated baskets and colorful eggs were added to the mix, becoming Easter baskets full of egg-shaped candy and treats.
- Today the Easter bunny brings chocolate, candy, and gifts to children's Easter baskets. The colorful Easter eggs the bunny leaves behind represent new life and Jesus' resurrection from the tomb.
What Is Easter All About?
From Christian Influences to Springtime Celebrations
First and foremost Easter commemorates Jesus' resurrection after his death by crucifixion so it is, in reality, a wholly religious and more secifically, a Christian event.
Easter is supposed to represent Jesus' victory over sin and death, providing the basis for Christian faith in the resurrection of the dead and eternal life. Easter is thus the most important event and celebration in Christianity.
Here are 5 key points summarising what Easter is all about.
1. Resurrection of Jesus - Easter celebrates the resurrection of Jesus Christ after his crucifixion. According to the New Testament, after Jesus was crucified on Good Friday, he was buried in a tomb and rose three days later.
2. Triumph over death - Jesus' resurrection is symbolic of the triumph of life over death and the possibility of eternal life. His rising from the dead is seen as proof that death is not the end.
3. Atonement for sin - In dying for people's sins and rising again, Jesus redeemed humanity and overcame sin and death. Easter marks the fulfillment of Jesus' sacrifice and atonement.
4. Hope and renewal - Easter represents the fulfillment of the prophecies about the Messiah and the dawning of a new covenant between God and man. It brings the hope and promise of salvation.
5. Springtime celebration - Easter comes at the end of Lent and start of spring. It is associated with rebirth, renewal, and new beginnings as evidenced by the symbols of eggs, rabbits and flowers.
What you believe personally is up to you, and what you take out of any Easter Celebration is again, up to you.
Easter In The Modern Era
How Do You Celebrate Easter?
We all have different ideas as to what Easter means to us and we all celebrate in different ways and in the modern, digital era that we currently live, Easter celebrations can be vastly different from household to household.
Here are some of the main ways people celebrate Easter in the modern era:
Easter egg hunts - Decorating and hunting for eggs, often with candy hidden inside, is a popular Easter tradition. This represents new life.
Easter egg rolls - In some areas, communities hold Easter egg rolls where kids roll eggs down hills for prizes and fun. The White House hosts a famous egg roll each year.
Wearing new clothes - People wear their best new clothes on Easter as a sign of the new life represented by Jesus' resurrection.
Easter parades - Some cities host Easter parades on Easter Sunday where people don their Easter bonnets and finest attire.
Easter brunches & family meals - It's common for families and even communities to share special Easter meals, often brunch or dinner with classic dishes like ham or lamb. Fish is massively popular as a dish on Good Friday during the Easter period each year.
Easter baskets - Baskets filled with candy, eggs, and small gifts are given to children. Adults often exchange Easter baskets too.
Easter decorations - Homes are decorated with symbols of new life like eggs, rabbits, flowers, and crosses to represent the holiday.
Charitable giving - Easter is a popular day to donate food, money, and gifts to those in need. Some cities host large food drives.
Attending church services - Many attend special church services on Good Friday and Easter Sunday that celebrate the passion, death, and resurrection of Jesus Christ. Services often include special music and Easter celebrations.