The Faulty Towers Dining Experience | Your Dose of Comedy In Buckingham
At Villiers Hotel
All 2023 Dates FULLY Sold Out
2024 Dates Now Selling APRIL & JUNE
Do you love a laugh? Then look no further, as this production is Comedy Gold: FAULTY TOWERS - The Dining Experience
Straight from London's West End via the legendary Sydney Opera House, this international sensation is now returning to the bright lights of Buckingham at Villiers Hotel in both May and October 2023.

Officially the world's most sought after tribute to the BBC sitcom, Faulty Towers The Dining Experience is simply unmissable – and 'outrageously funny' (BroadwayBaby)!
Faulty Towers The Dining Experience has now SOLD OUT for the second time this year at Villiers Hotel in Buckingham. Click the button below for more information on further upcoming dinner events like this.
Slideshow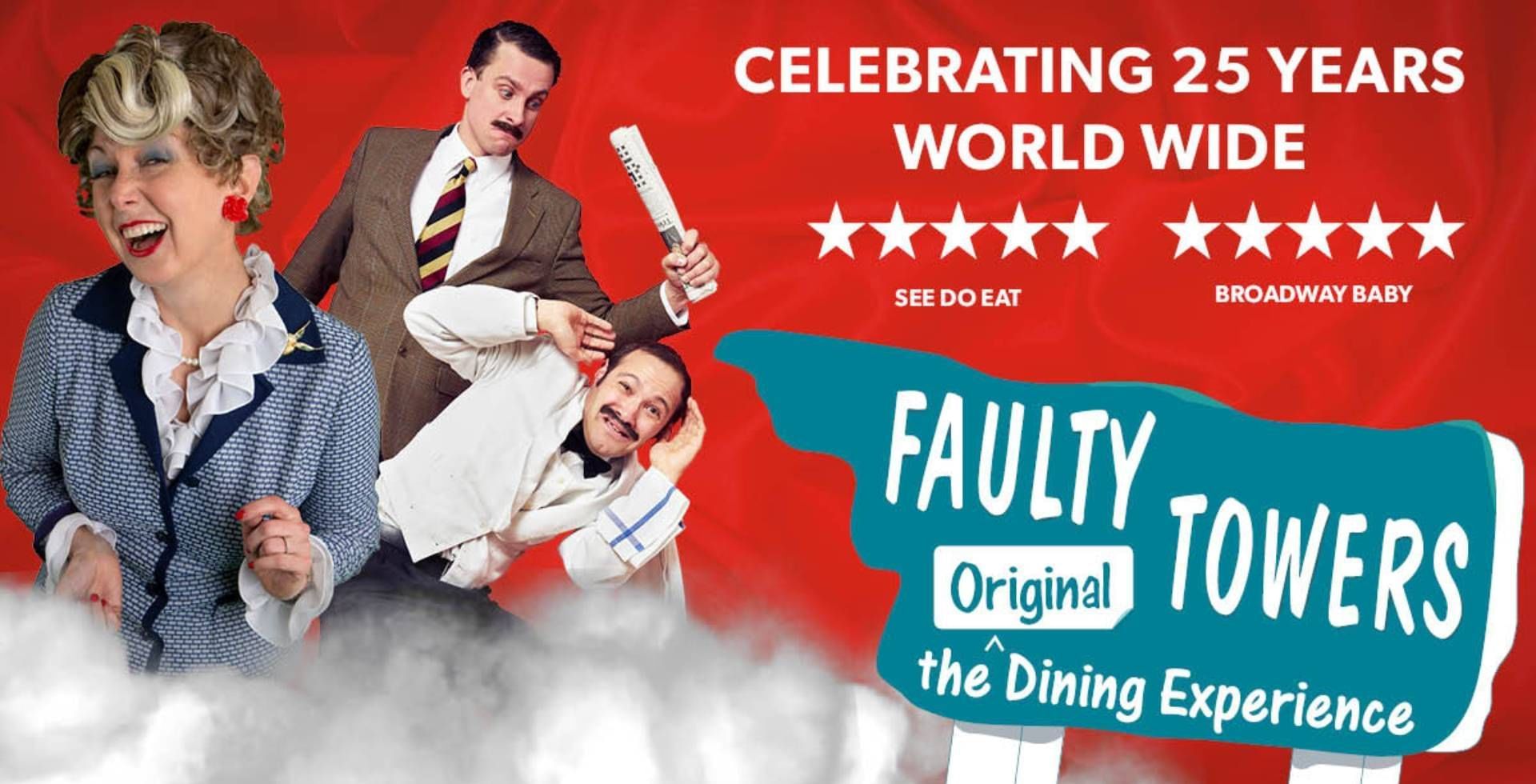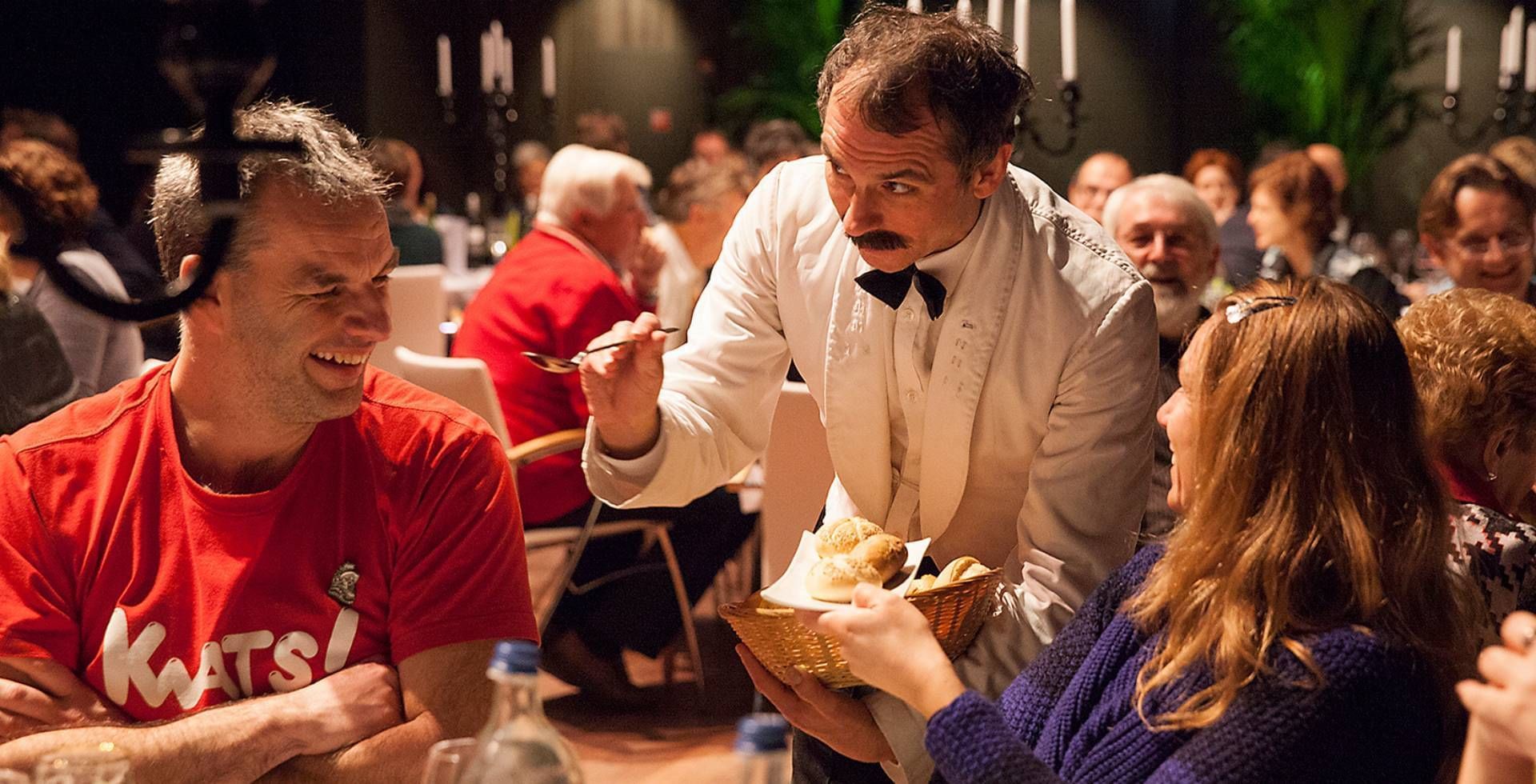 Comedy Events in Buckinghamshire
Become part of the action as Basil, Sybil and Manuel serve up mayhem on a plate alongside a 3-course meal and two hours of non-stop laughter. Expect nothing short of guaranteed fun and a brilliant night out as you climb inside the BBC's iconic TV show and experience it from the inside out… With over 70% improvised, this is the completely immersive and highly interactive comedy spectacular where anything can happen… and usually does!
– 'Immersive theatre at its startling best' ★★★★★ Best of Theatre, London West End 2019
– 'Fantastic!' ★★★★★ What's on Stage
– 'A two-hour eat, drink and laugh sensation' ★★★★★ The Daily Telegraph
Australia born in 1997, Faulty Towers The Dining Experience has been receiving critical and audience acclaim ever since. It's appeared in 41 countries over the years, and tours constantly in Australia, Europe, Scandinavia and Asia. It also returns for extended seasons every year to Edinburgh Fringe, Adelaide Fringe, and Melbourne International Comedy Festival, and has an ongoing residency in London's West End. And having recently sold its millionth ticket, it's clear that this is the most successful interactive comedy show of its kind.
The cast for Villiers Hotel features Sybil, Basil and Manuel.
– 'Absolute genius!' ★★★★★ The Break A Leggers, London West End
– 'Deliciously entertaining' ★★★★★ What's on London
– 'For a good dinner and an even better show – this one is a no brainer! It is a fantastic concept executed to perfection, and we can't recommend this enough. It is two straight hours of side-splitting laughter guaranteed.' ★★★★★ Scottish Field, Edinburgh Fringe 2019
CLICK BELOW FOR APRIL AND JUNE 2024 DATES
Faulty Towers Dining Fun in Buckingham | 2023
At Villiers Hotel
Basil, Manuel, Sybil - ALL the Usual Suspects!
Villiers Hotel has long been known for offering delicious gastronomical offerings within their wonderfully inviting Coaching Inn location in the centre of the town.
We're also becoming known in Buckingham as THE PLACE TO GO FOR COMEDY and we're excited to once again be providing the Best Comedy Show in Buckingham - the Faullty Towers DIning Exoerience.
This is your chance to eat and laugh as never before and to all our wonderful Villiers Hotel clientele, and to all the residents of Buckinghamshire and surrounding counties - you're invited!
We look forward to welcoming you here to dine and chuckle with us in 2023 as the Interactive Theater presents - Faulty Towers, The DIning Exoerience!
Dates: 20th May 2023 and 20th October 2023 | NOW SOLD OUT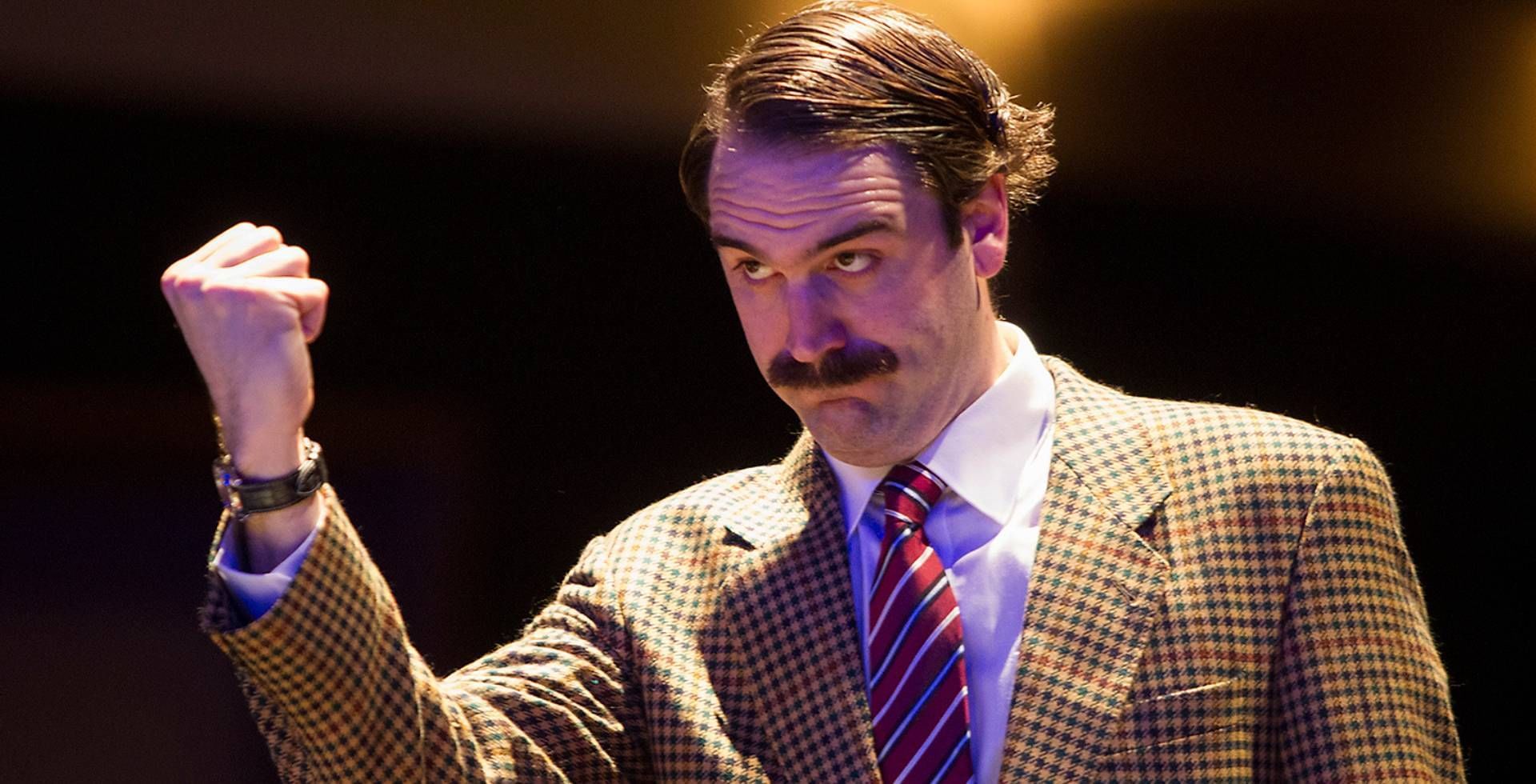 Faulty Towers Dining Experience | LINKS
The Faulty Towers Dining Experience Story!
Notes:
Faulty Towers The Dining Experience is an affectionate homage to Fawlty Towers, the BBC TV series written by John Cleese and Connie Booth; their original TV scripts are not used in Faulty Towers The Dining Experience. Faulty Towers The Dining Experience uses its own original script and format.
Copyright Interactive Theatre International 2020.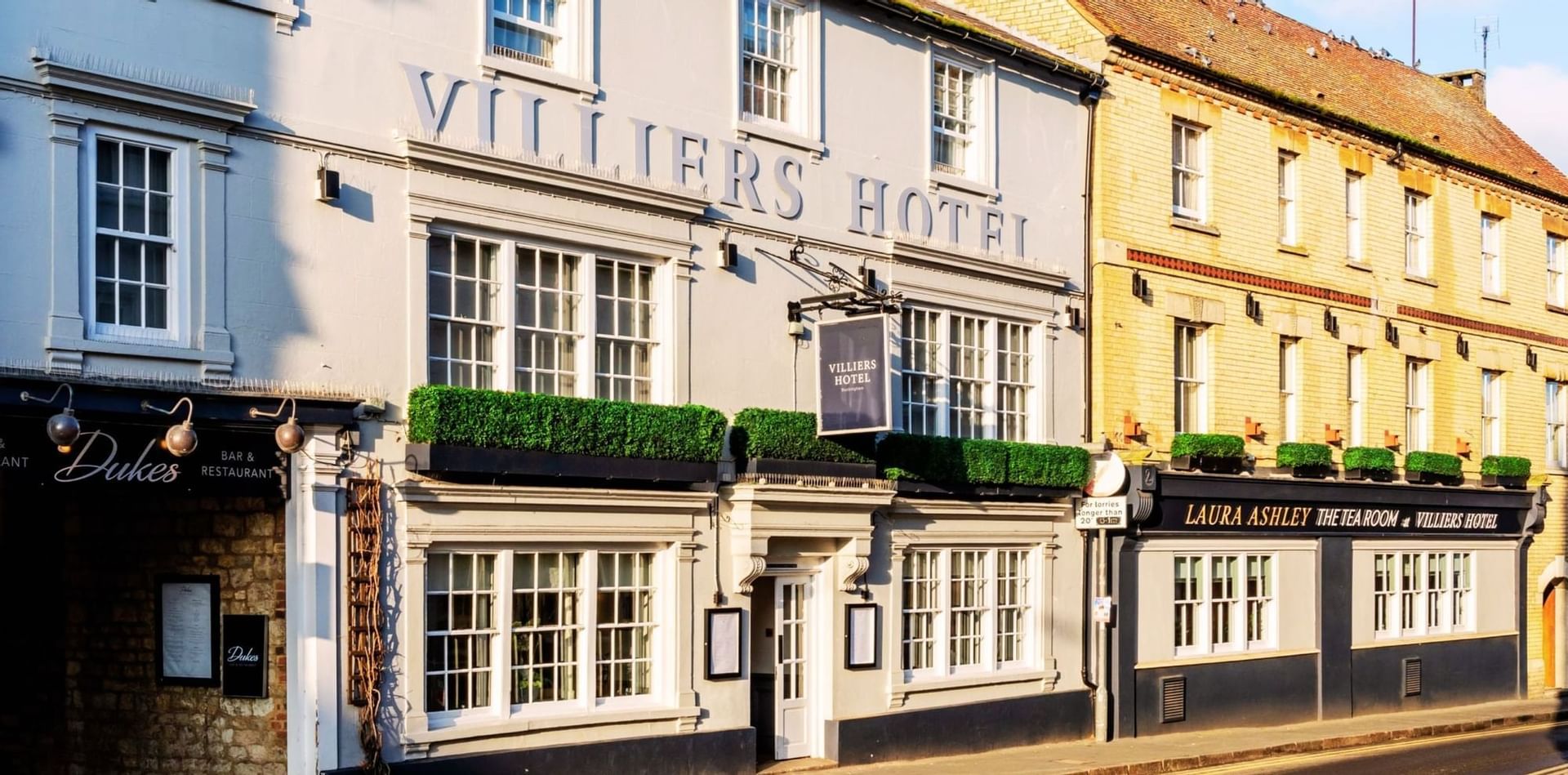 All our events can be booked via our Sales Team or online.
Please call +4401280822444 or email sales@villiershotels.com and a member of the team will be in touch soon.

COMEDY CLUB IN BUCKINGHAM
COMEDY SHOW IN BUCKINGHAM