The Gym at Villiers
The BEST Hotel Fitness Centre in Buckingham
Staying away from home doesn't mean you can't keep up with your daily fitness routine and our complementary in-house gym here at Villiers is packed with cardio and resistance equipment. Perfect for unwinding after a busy day.
All guests over the age of 16 who visit Villiers Hotel are invited to use our in-house gym to exercise and unwind. With a mix of equipment and free weights, our gym is ideal for both cardio workouts and muscle strength & body toning exercises.
The Active Hospitality Group prides itself on having the BEST GYMS POSSIBLE to fit the spaces available throughout our hotel group and all our GYMS are decked out with the most modern of equpment available. Machines, Free Weights, you name it, then its included in our hotels gyms.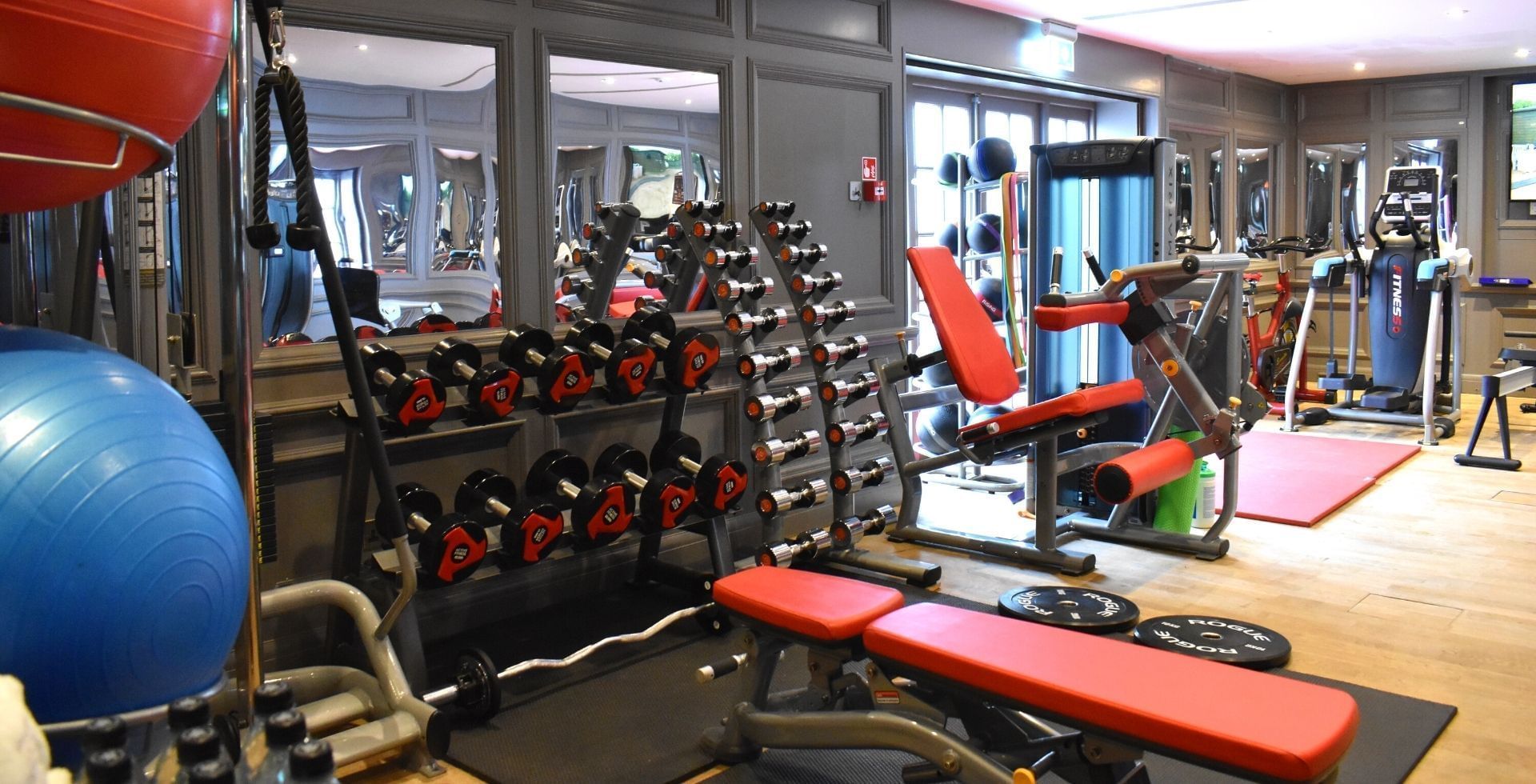 Best Hotel Gym in Buckinghamshire
Your Workout, You're Way
Should you find yourself in Berkshire or Surrey you'll be pleased to know that we have sister properties that also sport some amazingly equipped gymnasiums!
Check out East Park Gym in Wokingham, which is a magnificent stand-alone gym that welcomes members in their own right, and also out hotel gym at Gorse Hill Hotel in WOking down in Surrey.