Father's Day in Buckingham
at Villiers Hotel
What are you doing this Fathers Day 2024 in Buckinghamshire?
Will it be a special occasion with those closest to you; or a larger gathering with the entire extended family?
Perhaps you're looking to celebrate Fathers Day in Buckingham this year by dining out with family or friends? If so, why not consider our fantastic Fathers Day dining options on Sunday June 16th which are already in high demand.
Slideshow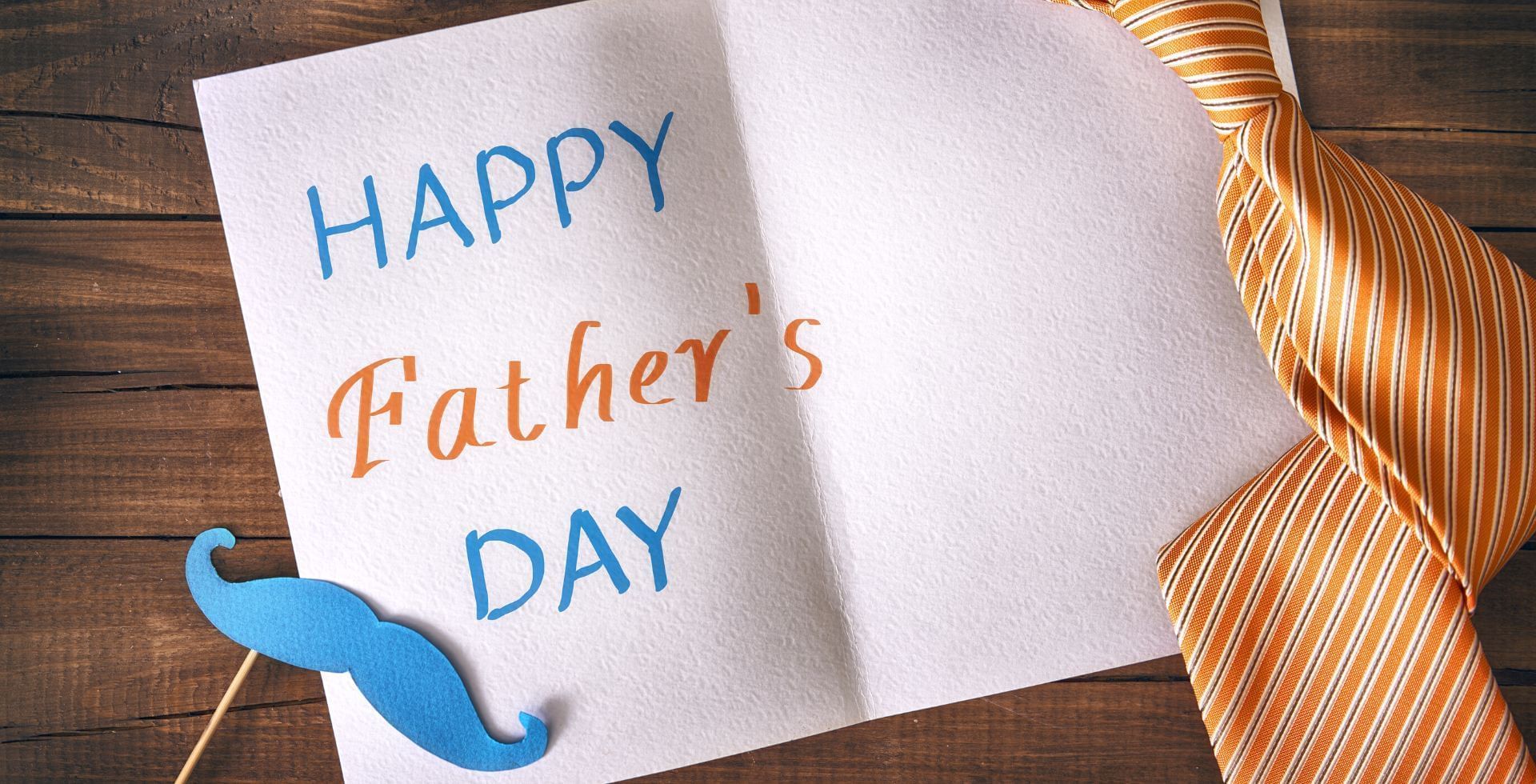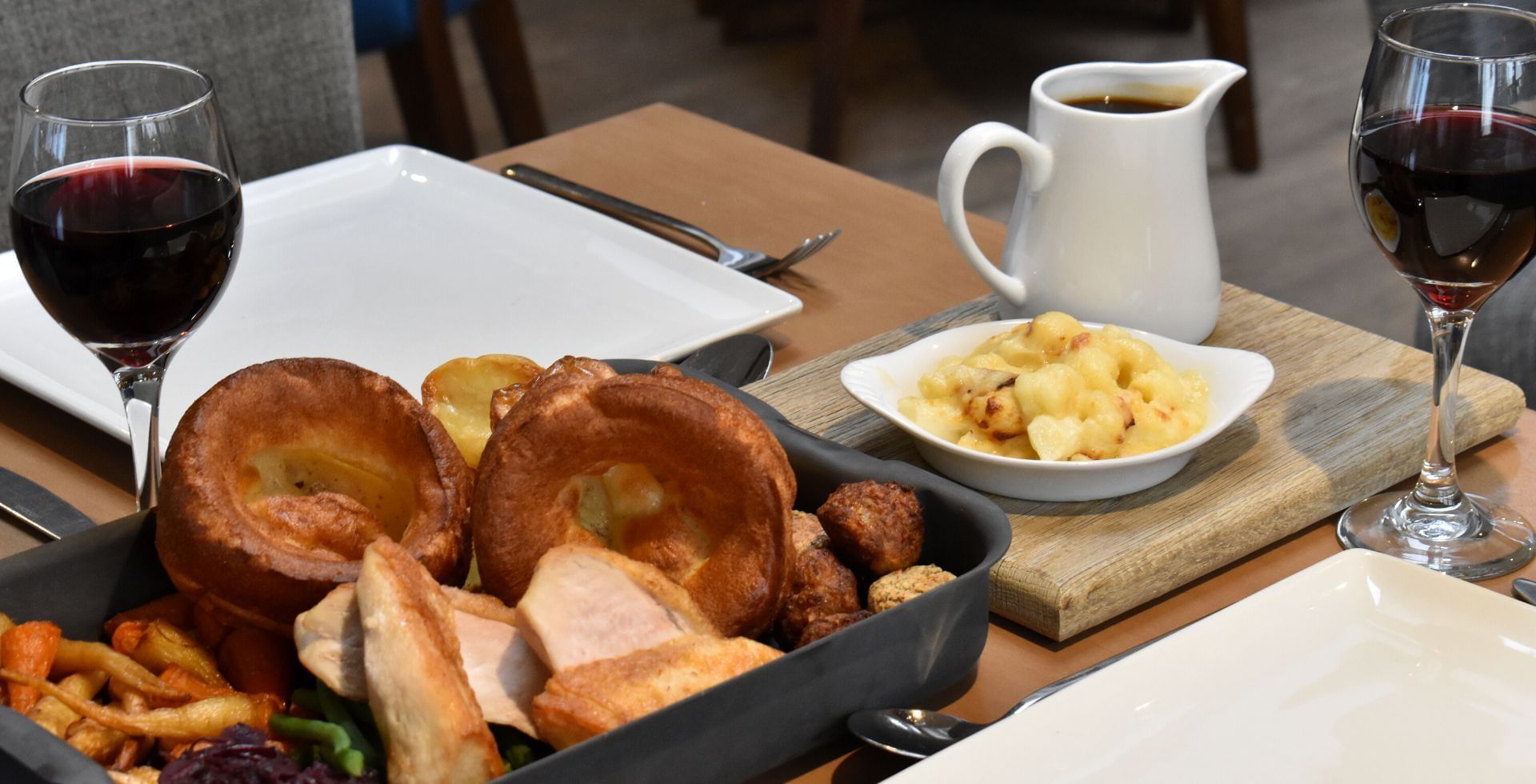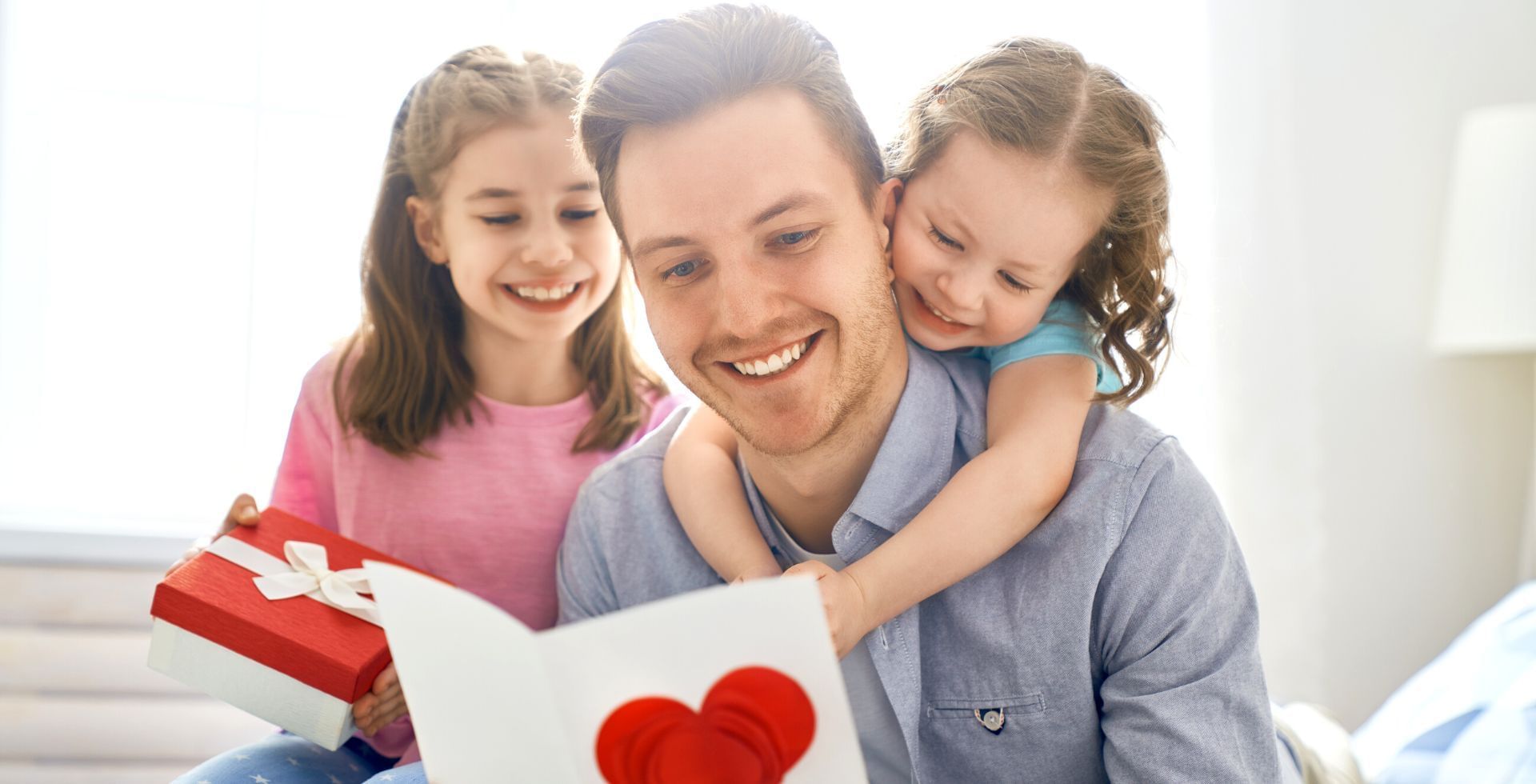 Father's Day Lunch in Buckingham
Father's Day is BACK big-time, and Villiers Hotel looks forward to (hopefully) hosting you and your family here with us this Father's Day in Buckingham.
If you're looking for a delicious way to celebrate Father's Day, our Bar and Restaurant have superb lunch and dinner options available over the weekend. Come enjoy a meal with dad and make it a day to remember!
For Dad's with a sweet tooth we also have a wonderfully delicious Afternoon Tea available.
Is This The Best Father's Day Dining in Buckinghamshire?
Only you can be the judge of that! Well perhaps your DAD could be the judge?
If you're looking to book for a large group (over 8 people) for Father's Day, please contact our sales team today to explore how they can help make it a truly memorable occasion at Villiers Hotel – whether it be a lunch, stay, drinks or any other way you wish to celebrate with your Dad.
Alternatively for smaller table bookings simply click on the button below and make a reservation.
Villiers Hotel would be delighted to host your Dad and family to celebrate this special day. Enquire today and let us treat you to a memorable lunch or dinner.
Father's Day Menu
Take Dad out for a special Father's Day lunch at Villiers Hotel. Choose from a fantastic array of starters, mains, and desserts. Make it a special occasion and show Dad just how much he means to you by enjoying a meal together at our superb eatry.
Father's Day In Buckinghamshire 2024
A Very Special Fathers Day Dining Experience at Villiers Hotel
Villiers Hotel, located in the heart of Buckingham town, is renowned for its delectable culinary creations and welcoming atmosphere.
We're excited to once again be providing the Best Father's Day Lunch in Buckingham to our wonderful Villiers Hotel clientele, and to all the residents of Buckinghamshire and surrounding counties.
We look forward to having you join us for Father's Day 2024 and experience our delicious cuisine!
Father's Day in Buckingham
At Villiers Hotel, located in the center of Buckingham town, we strive to provide the very best Father's Day experience for the special man in your life
Making lasting memories with family on Fathers's Day couldn't be more important. Sitting around the dinner table, laughing and sharing stories, enjoying delicious food and drinks - it's what makes this day so special.You know how important your DAD is and we'd love to show you just how remarkable we can make this day for him.
Please call 01280 822 444 or send an enquiry email to sales@villiershotels.com for any specialty Father's Day questions or requests.
Your DAD Definitely Deserves This!
Our Father's Day Sunday Lunch is a highlight of the year here at Villiers Hotel and this June 16th 2024 promises to be just as special. We invite your family to join us for a meal that will be truly memorable for your Dad and the entire family.
Go on, treat Dad this Father's Day.
Please call 01280 822 444 or send an enquiry email to sales@villiershotels.com for any specialty Father's Day questions or requests.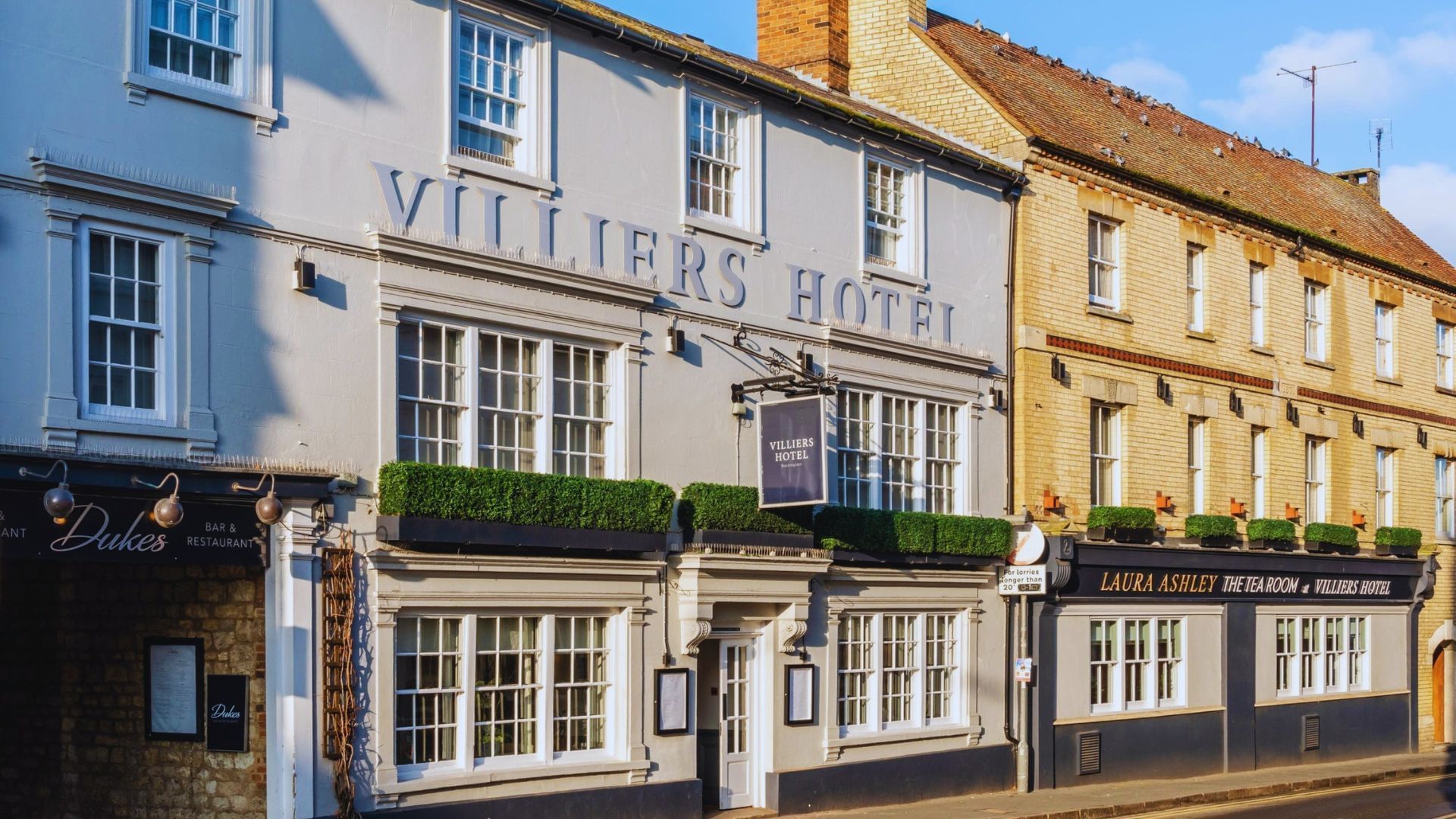 Father's Day in Buckingham
All Father's Day in Buckingham reservations and events can be booked via our Sales Team who will also be on hand should you have any specialty requests.
Please call 01280 822 444 or send an enquiry email to sales@villiershotels.com to make a Specialty or large Group Father's Day Booking.
HAPPY FATHERS DAY
Father's Day in the UK: When is it?
Father's Day in the United Kingdom is celebrated on the third Sunday in June.
2024 Father's Day will be celebrated on Sunday June 16th
2025 Father's Day will be celebrated on Sunday June 15th
Father's Day History
Father's Day has been observed in the United Kingdom since the early 20th century, becoming an increasingly popular holiday in recent years.
It's not a public holiday, but it is a day to honor fathers and father figures, such as grandfathers and stepfathers.
Typically observed on the third Sunday of June, Father's Day is a day to celebrate fathers and to highlight the significance of the paternal figure in our lives. It is a time for children to express their love and gratitude toward their fathers, and for adults to reflect on the positive contributions that fathers make to society.
Father's Day is still a meaningful and important day of celebration in the United Kingdom, even if it is not as widely celebrated as it is in other countries, such as the United States and throughout other Catholic based countries.
It has been proposed that Father's Day is linked to St. Joseph, who is a saint in the Catholic Church. He is recognized as the patron saint of fathers, and his feast day is commemorated on March 19th. Nevertheless, Father's Day is secular in nature and is not connected to any particular religion or to the celebration of St. Joseph or any other saint.
The modern holiday is intended as a way for children to show appreciation and gratitude to their fathers for the love and support they provide. It is also a way for families to come together and celebrate the important role that fathers play in their lives.
Book for Father's Day 2024
If you enjoyed your Father's Day 2023 experience with us here at Villiers Hotel then we'd love you to consider rebooking for an equally special Father's Day lunch in 2024.
Why not contact the sales department and ask about our Father's Day 2023 rebooking offers: sales@villiershotels.com
Father's Day In The UK
For more special offers and great value packages in the South-East over Father's Day, look no further than the options available at our sister properties.
Gorse Hill Hotel for Father's Day in Surrey | Easthampstead Park for Father's Day in Berkshire
Fathers Day Buckingham | Fathers Day Milton Keynes | Fathers Day Buckinghamshire
Interesting Father's Day Facts
Did You Know?
- Father's Day in the UK is a relatively new holiday, having only been celebrated since the 1960s. It was introduced later than Mother's Day.
- The original proposed date was on March 19th, the feast day of St Joseph who was considered the fatherly Nuturer of Jesus. However, this coincided with Marie Curie's Memorial Day so the date was changed.
- While Father's Day is celebrated in June in the US, the UK celebrates it on the third Sunday of June each year. The date fluctuates but is usually close to summer solstice.
- Typical Father's Day gifts in the UK include cards, slippers, ties, cigars, electronics and DIY tools. Taking dad out for a meal or to his favorite pub is also popular.
- Statistics show that consumers in the UK spend nearly half as much on Father's Day gifts compared to Mother's Day.
- The UK Father's Day is not an official public holiday.
- Football and cricket matches on Father's Day are extremely popular in the UK. Many families opt to take their dads out to these sporting events.
- Charities in the UK have introduced 'Father's Day' badges and pins to help raise awareness and funds for issues like prostate cancer.
- Conservatives in the UK have often voiced opposition to importing Father's Day from the US, which they consider a commercialised event.