Laura Ashley Tea Room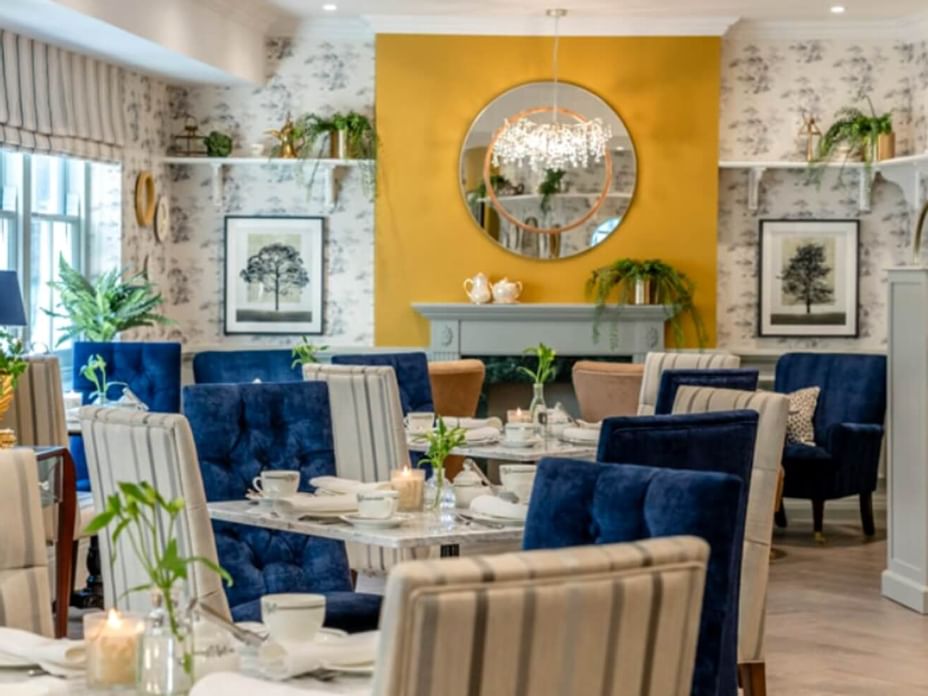 The LA tea room is an extremally unique experience for any business looking to meet, designed and decorated by the iconic designer this experience is truly one that you will remember. The tea room is a Multi functioning space providing boardroom meeting for up to 15 delegates and cabaret of 20 this space is perfect for any small meeting as this space focuses on the most important thing in the room – you a unique homely feel with the practicality of a meeting room. With a 65 inch movable Flat screen TV and HDMI connectivity this space meets all of the modern delegate needs, with a trainer box of essentials left for any last-minute work for the facilitator. All rooms come with sweets and mineral water to keep delegates energised throughout the day.
Our specialist sales team are always on hand to speak with you about any bespoke event you may wish to organise and you can get in touch with them directly on the link below.