Anniversary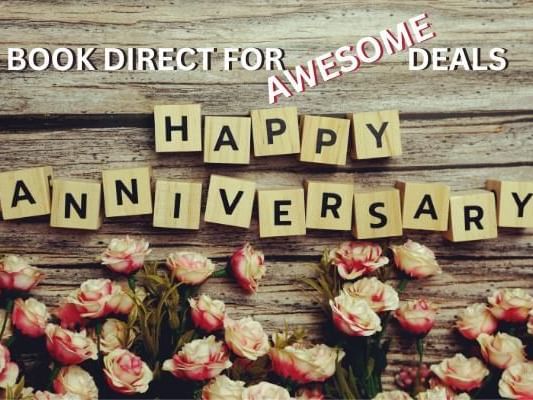 Show your partner how much you care with a special, romantic getaway designed to create new memories together no atter what the anniversay occasion.

A luxurious hotel stay provides a change of scenery and a break from the routine of daily life. It offers an escape from the stresses and distractions of home, allowing you to focus solely on each other and your relationship.
This can help to rekindle the romance and bring you closer together if your anniversary is celebrating key dates in a relationship or a wedding anniversary.
Or, if you wish to mark other important events in your life, an overnight stay with us can also be a thoughtful and memorable way to celebrate your special occasion and show someone how much you care.
We're the ANNIVERSARY PACKAGE specialists here at Villiers Hotel in Buckigham, and we can't wait to help make your memorable stay - just that little bit more memorable.
Classic Comfort or Luxurious Suites
Choose YOUR perfect space here at Villiers Hotel, with all our bedrooms having been thoughtfully designed to offer the best in modern style and comfort.
Villiers is currently undergoing some rolling room and common space refurbishment upgrades.