Villiers Hotel
Just 20 minutes from Bletchley Park Museum
Hotel Near Bletchley Park
Top Rated Country Inn Hotel with AA awarded eatery just 20 minutes from Bletchley Park in Buckingham
Welcome to Villiers Hotel, one of the very BEST HOTELS NEAR BLETCHLEY PARK!

Experience the mystery of the enigma codebreakers, and the wide open spaces of Bletchley Park, all while enjoying an unbeatable package here at Villiers that offers superb accommodation and hospitality in the tranquil market town of Buckingham.
Slideshow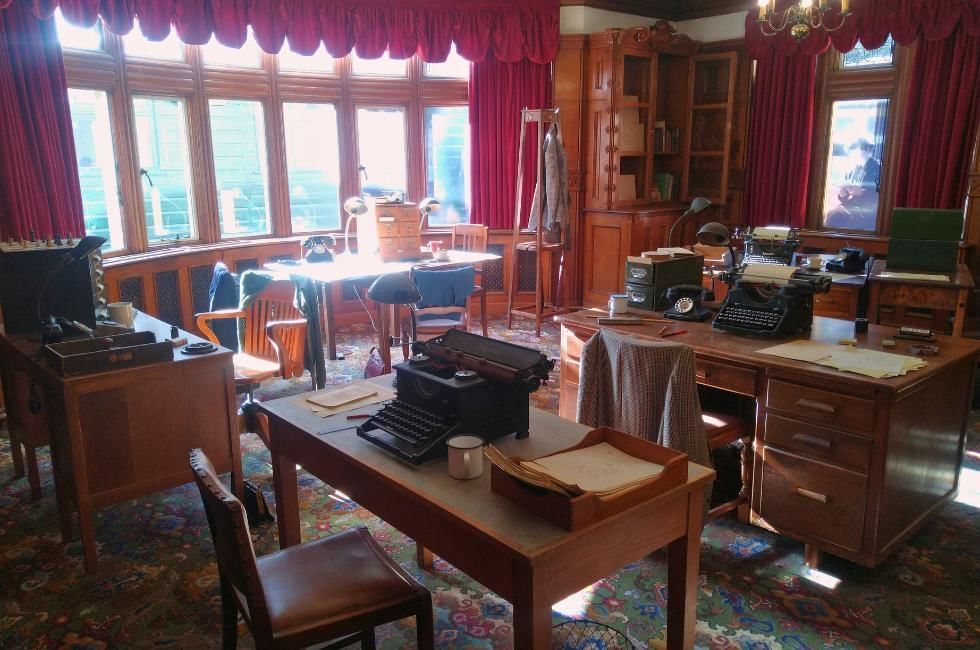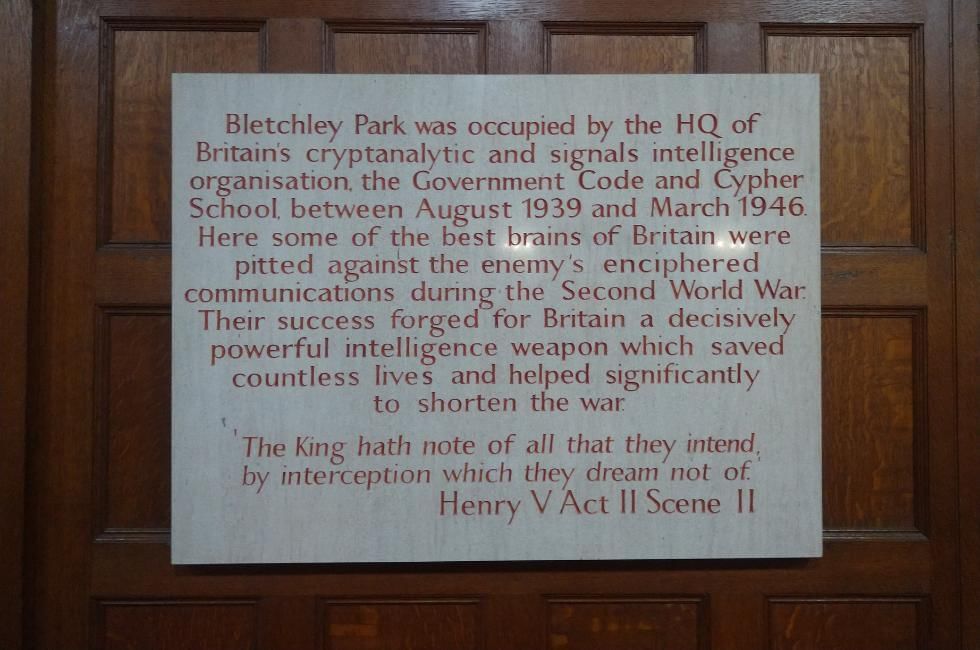 Stay at Villiers for Bletchley Park Museum Experiences
Ideal for Couples and Families
Unlock history's greatest secrets.

Step into the hallowed grounds where heroes worked tirelessly, their brilliance reshaping our world. Bletchley Park, a haven of extraordinary minds, birthed the codebreakers who defeated tyranny. Immerse yourself in their triumphs and sacrifices, tracing the shadows of their hidden war.

Preserve their legacy, honour their courage, and be forever moved by their unwavering determination.
Visiting Bletchley Park is a "must-do" for many people and there is no better Hotel Near Bletchley Park than Villiiers Hotel in Buckingham, where you'll receive a warm greeting and feel instantly welcomed!
Superb Buckingham Accommodation for Bletchley Park Visits
Reasons to stay at Villiers Hotel when visiting Bletchley Park
Historic Charm: Experience the elegance of Villiers Hotel, a beautiful historic property that exudes charm and character right in the middle of Buckingham that provides for a unique and memorable stay.
Proximity to Bletchley Park: Conveniently located near Bletchley Park Museum, you can easily access the museum and immerse yourself in the secrets of World War II codebreaking.
Comfortable Accommodation: Enjoy a comfortable and relaxing stay in well-appointed newly renovated rooms, complete with modern amenities to ensure a restful night's sleep.
Culinary Delights: Indulge in delicious cuisine at the hotel's restaurant, where talented chefs create delectable dishes using fresh, locally sourced ingredients. Dukes Bar & Restaurant is an AA awarded eatery and one of the best in the county.
Afternoon Tea: Treat yourself to a traditional English afternoon tea experience at Villiers Hotel, savouring delicate sandwiches, homemade scones, and a selection of fine teas all in the wonderful surroundings of the well appointed Laura Ashley Tea Room.
Personalised Service: Experience warm and attentive service from the hotel's staff, who strive to ensure your stay is comfortable and memorable.
Explore Buckingham: Take the opportunity to explore the charming town of Buckingham, with its quaint streets, picturesque buildings, and fascinating local history.
Nearby Attractions: Beyond Bletchley Park, you'll discover other nearby attractions such as Stowe House, Silverstone Circuit, and the stunning Buckinghamshire countryside.
Relaxation and Tranquility: After a day of exploration, unwind in the hotel's tranquil surroundings, enjoying the peaceful ambiance to rejuvenate your senses.
Best Hotel Near Bletchley Park For the Museum of Codebreakers
From Vintage Military Vehicle displays to 1940's themed weekends, and outdoor theatre events, there is so much to see and do at Bletchley Park with events happening all year round.

Immerse yourself in the exciting world of codebreaking with interactive exhibits that test the mind and hone the senses.
For a list of all Bletchley Park's events throughout the year check out their website HERE.
And just in case you might be interested in finding out what people don't enjoy about Bletchley Park read this hilarious article from Buckinghamshire Live.

Contact sales today for Villiers Hotel Bookings or click the button below.
Best Hotel Near Bletchley Park for World War II History Lovers
The Bletchley Park homestead and gardens provides visitors with an Interactive Museum experience that young and old alike will enjoy. It's an immersive journey through World War II history, featuring state-of-the-art exhibits, iconic codebreaking machines and lots of wide open spaces.
Explore the stories of the code cracking geniuses who worked here. Legends like Alan Turing and Bill Tutte and discover the role of the Women's Services; the WRNS, the ATS and the WAAF. A visit to Bletchley Park is captivating and educational as well as being an experience for all ages.
We LOVE this museum and we're sure your family will also. Ask us about accommodation packages including tickets to the Bletchley Park museum today or click the button below to view all packages.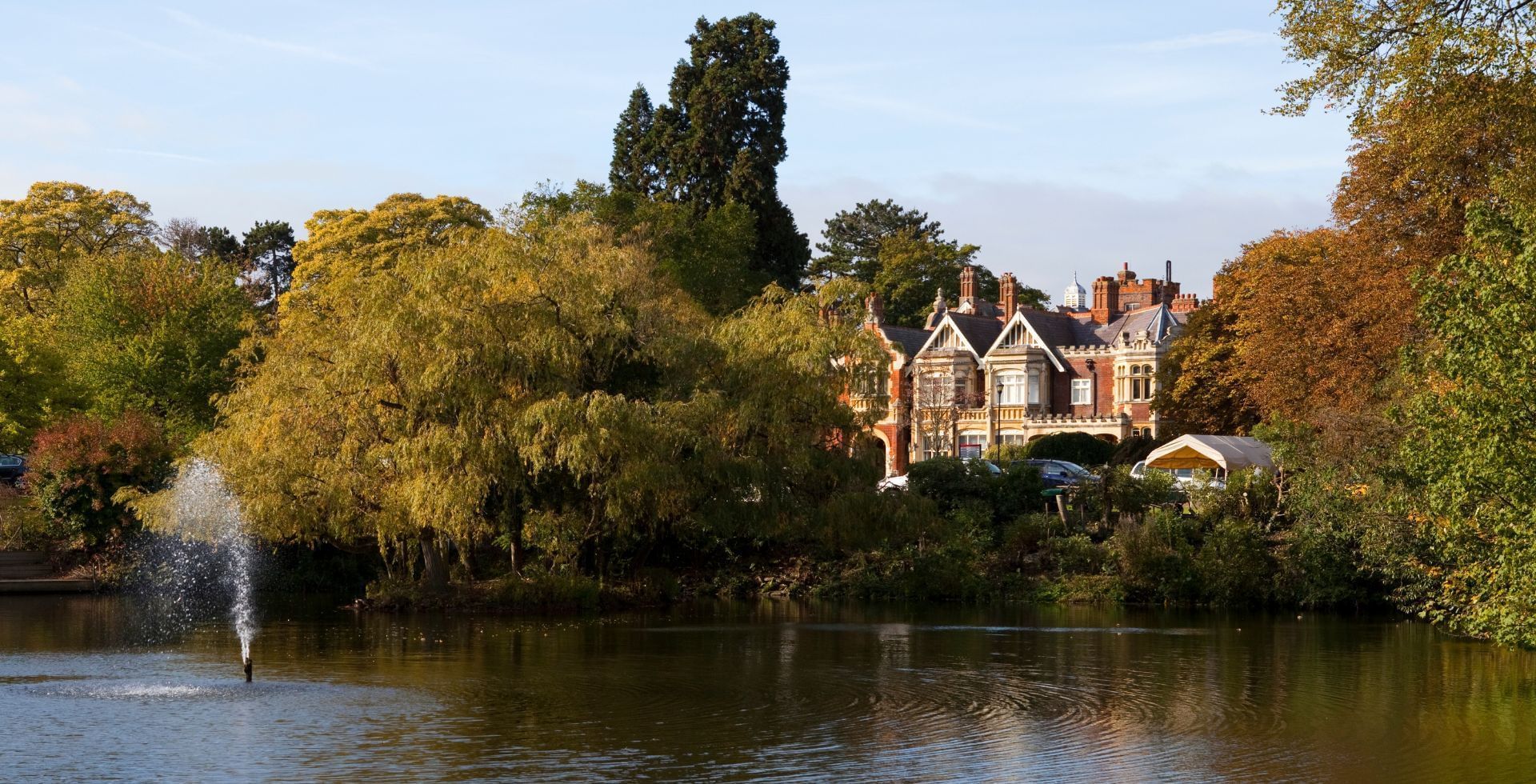 BLETCHLEY PARK ACCOMMODATION SPECIALISTS
Villiers Hotel Buckingham
If you wish to discuss any of our accommodation packages here at Villiers for Bletchley Park then feel free to contact sales by calling +4401280822444 or email sales@villiershotels.com and a member of the team will be in touch soon.

BEST HOTEL FOR BLETCHLEY PARK ACCOMMODATION NEAR MILTON KEYNES IN BUCKINGHAMSHIRE
BEST HOTEL FOR BLETCHLEY PARK ACCOMMODATION IN BUCKINGHAMSHIRE