Villiers Hotel
Wedding Testimonials in Buckingham
Amazing Feedback Wedding Testimonials
DON'T JUST TAKE OUR WORD FOR IT - FIND OUT WHAT COUPLES HAD TO SAY ABOUT THEIR WEDDING EXPERIENCE AT VILLIERS HOTEL.
PERFECT DAY FOR A PERFECT WEDDING
Hotel is beautiful, the staff are amazing, food is fabulous, the rooms are clean, spacious, everything you need for a superb wedding venue. Perfect day for a perfect wedding.
Angela C
THANKS FOR MAKING OUR SPECIAL DAY
We'd like to say a big thank you to all the Villiers staff who welcomed and supported us through our Wedding Evening. We didn't have to worry about who was having what and when, the timing, drinks and food was all served just perfectly. We've had lots of compliments since on the food and how lovely the room setting was, so please pass on our thanks to all concerned. Thanks for making our special day.
Claire & Rob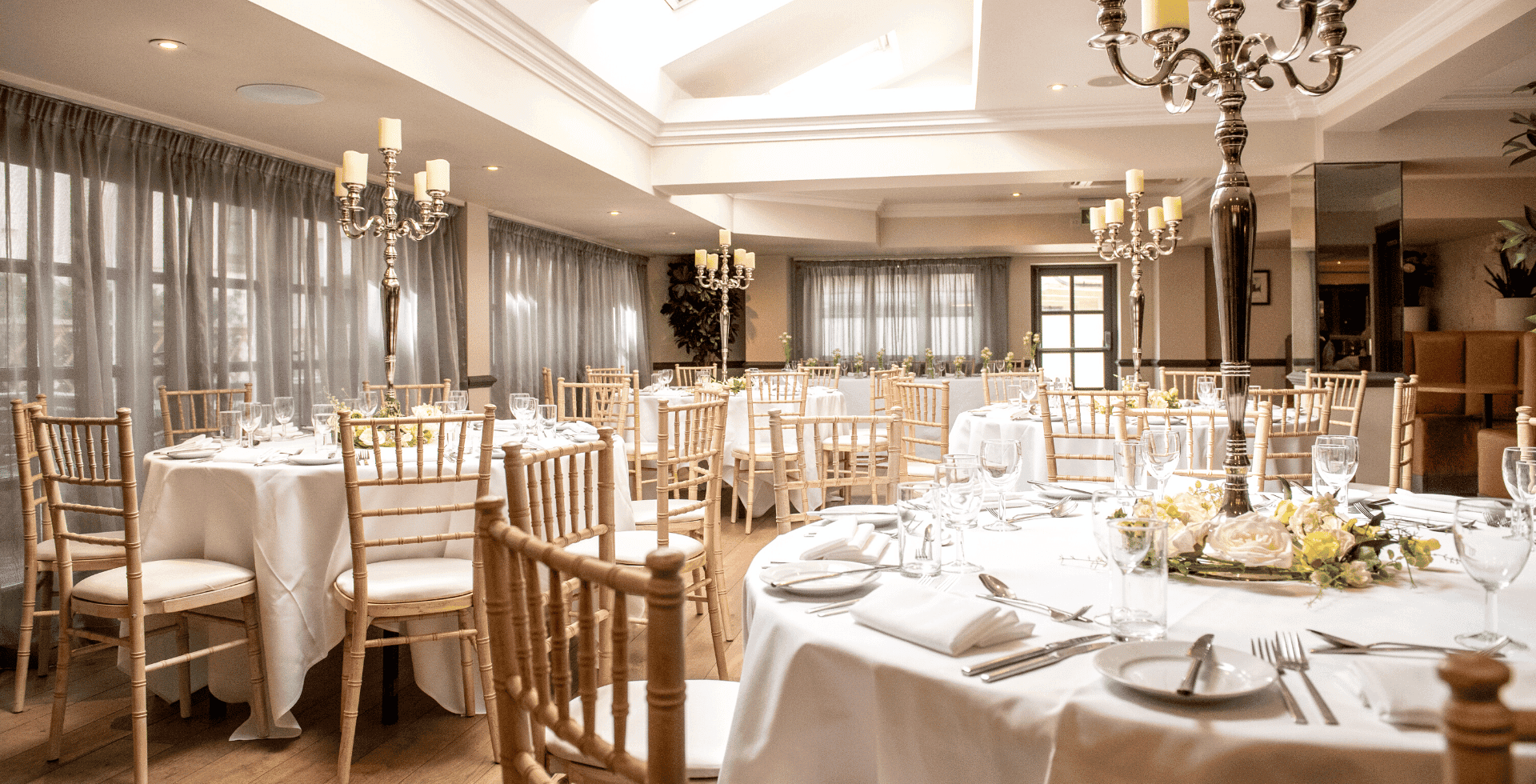 OUR WEDDING DAY WENT OFF WITHOUT FAULTS
We got married here, from start to finish the staff were so accommodating and eager to assist in any way they could. Our wedding day went off without fault thanks to their efforts. In the lead up to the wedding we dined at the hotel many times and enjoyed every meal. The rooms are a great size, the local area is nice and I really couldn't recommend it enough.
Chelsea B
AMAZING PLACE

We had our wedding reception here in early January. It was magical. Since we said we wanted to have our reception there, the wedding planner listened to our requirements and delivered 120%. We found that all the staff there were extremely friendly, approachable and so professional. Even if people just want to take advantage of the restaurant, I promise you won't be disappointed. We have eaten there on multiple occasions and every time, the food and service have been completely spot on. The rooms were extremely spacious and comfortable. They meet everybody's individual needs. We cannot wait to stay here again. If anybody is looking for a wedding reception, we strongly recommend you speak to Villiers Hotel. Their wedding packages are not something you want to miss. Thank you so much for your extremely hard efforts to make our wedding day beyond perfect.
PERFECT VENUE

Having visited Villiers on previous occasions, we had always felt it to be a warm and friendly venue, comfortably grand but not in any way 'stuffy' and having looked at several others, decided on it as our perfect wedding venue. Our wedding day was an absolute dream. We could not have wished for a better experience. The Ballroom looked superb, the food was excellent, the service seamless and the staff, without exception, attentive and charming. We really can't praise Villiers highly enough and would recommend without hesitation as a wonderful wedding venue.
SPECIAL PLACE AND STAFF

The room we used was the Laura Ashley room and it was just fantastic. We has a short ceremony followed by a meal. The change over was seamless. The service we had from the staff was first class.
Fantastic Wedding

A very big thank you to all the staff at Villiers. Jenny & I got married at Villiers & the day was wonderful from 10.30 the start, till the end at midnight we were treated like royalty, everything was perfect and the staff were fantastic. If you want a venue that has beautiful settings and rooms, plus great food and very professional staff, then I would recommend Villiers. We had 90 guests on our day and every single one has said that the venue was perfect. A very big thank you to all of you for making our special day perfect.
SUCH A SPECIAL VENUE

Everyone at Villiers were absolutely brilliant, nothing was too much trouble, our wedding was faultless from started to finish, being about midnight, attention to detail was brilliant. If you are looking for a special venue, l would recommend Villiers 100%. Many thanks again for a fantastic day.