Silverstone Mini Racing: For Fans of Small Cars & Big Thrills
Mini Cars for Maxi Enjoyment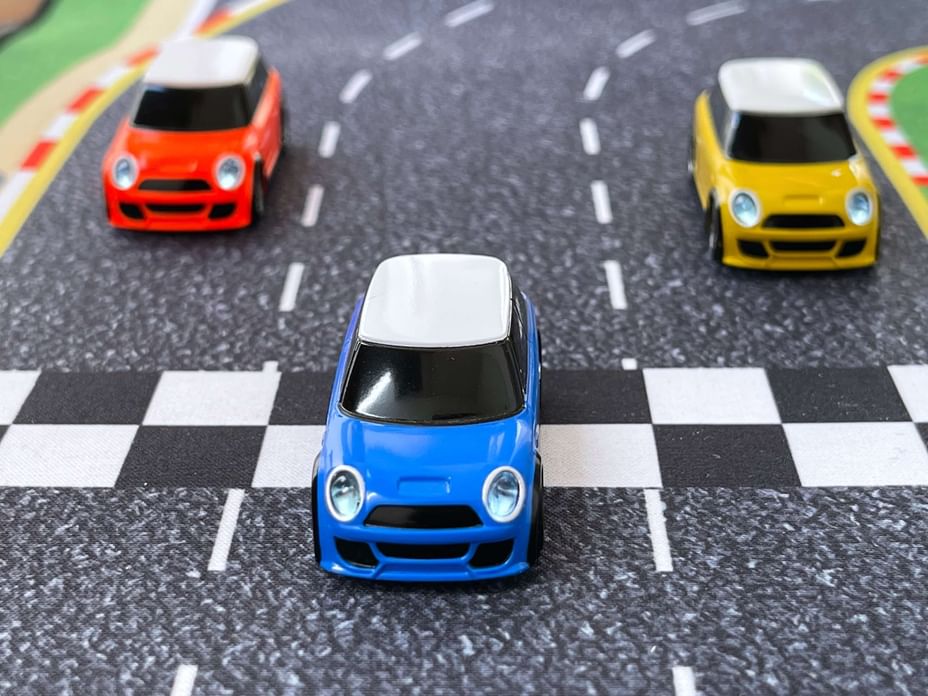 Do you dream of small cars?
What about that feeling of experiencing heart-pumping, adrenaline-filled racing in the UK?
Well, the Silverstone Mini Races are just the ticket for you!
Imagine tiny cars with massive attitude whizzing around the track, proving that size isn't everything when it comes to excitement.
Let's find out more about Mini Racing here in the UK together.
A Day at the Silverstone Mini Races
Picture this: You arrive at the famous Silverstone Circuit, home to some of the world's most renowned motorsports events, and today, it's all about Mini Racing.
The air is buzzing with anticipation, the smell of petrol fills your nostrils, and the roar of engines echoes in your ears. You can't help but feel the excitement in every corner of the venue!
As the races kick off, you're immediately captivated by the sight of these pint-sized powerhouses, zipping around the track at breakneck speeds.
It's like David taking on Goliath, with these small cars proving they can hold their own against the big boys in the racing world. The atmosphere is electric, and you can't help but get swept up in the excitement.
An Exciting World of Mini Racing at Silverstone
Silverstone hosts a variety of Mini races take place each year. These events may, or may not, be annual events but they all cater to fans of compact cars. Some of the popular Mini racing events at Silverstone from the past few years include:
Mini Challenge: The Mini Challenge is a competitive racing series that features different classes of Mini cars, including the high-performance JCW class, Cooper Pro, and Cooper Am classes. Drivers compete in multiple rounds throughout the season, with races held at Silverstone and other UK circuits.
Mini Miglia Championship: The Mini Miglia Championship is a classic Mini racing series that showcases the best of the iconic Mini vehicles. With heavily modified 1293cc engines, these small but powerful cars provide close and competitive racing.
Mini Se7en Racing Club: The Mini Se7en Racing Club is one of the longest-running single-make championships in the UK. It features two classes: the Mini Se7en, which focuses on original specification cars, and the Mini Miglia, which allows for more extensive modifications.
Historic Mini Racing: Silverstone also hosts historic Mini racing events, where classic Minis from various decades take to the track. These events provide a nostalgic look back at the history of Mini racing and celebrate the enduring appeal of these iconic vehicles.
These events showcase the versatility, performance, and excitement of Mini racing, attracting fans of all ages to Silverstone for a thrilling day at the track.
Hotels Near Silverstone
Of course, to make the most of your Silverstone Mini Racing experience, you'll need to find the perfect accommodation.
Look no further than Villiers Hotel Buckingham. Just a stone's throw away from the action at only 15 minutes away, our hotel offers everything you need for a fantastic stay.
From our cosy, luxurious rooms to our top-notch dining options in our AA awarded rosette restaurant, you'll be living in the lap of comfort while still being close to the heart of the action.
Silverstone Accommodation: Experience the Best at Villiers Hotel Buckingham
At Villiers Hotel, we pride ourselves on providing the ultimate Silverstone accommodation experience. Here's a taste of what you can expect when you stay with us:
Refurbished Rooms: Our comfortable rooms come equipped with all the amenities you need to make your stay as relaxing as possible and have just been refurbished in 2023.
Sink into our plush beds and enjoy the peace and quiet after an exhilarating day at the races.
On-site Dining: You won't have to venture far for a delicious meal, as our on-site restaurant – Dukes Bar and Restaurant, serves up mouth-watering dishes to satisfy even the most discerning palate.
And don't forget to stop by our cosy bar for a well-deserved nightcap.
Prime Location: Located just a short drive from the Silverstone Circuit, Villiers Hotel is the ideal base for your Mini Racing adventure.
Plus, with the historic town of Buckingham on our doorstep, you'll have plenty of opportunities to explore the local area during your stay.
Don't Miss Out on the Action!
So, what are you waiting for?
Dive into the exhilarating world of Silverstone Mini Racing and discover a thrilling, unforgettable experience. Trust us, once you've had a taste of the excitement, you'll be itching to come back for more.
And remember, there's no better place to stay than the Villiers Hotel in central Buckingham.
With our top-notch Silverstone Accommodation, you'll have everything you need to make your trip truly unforgettable. So, book your stay today and let the races begin!
Join us and become part of the Silverstone Mini Racing family. We can't wait to share our love for this fantastic type of motorsport racing with you.
Are you ready for the ride of your life? Contact Villiers today for Silverstone Accommodation!