Chafor Wine Estate: Buckingham's Best Winery
Award Winning Wines and Good Times!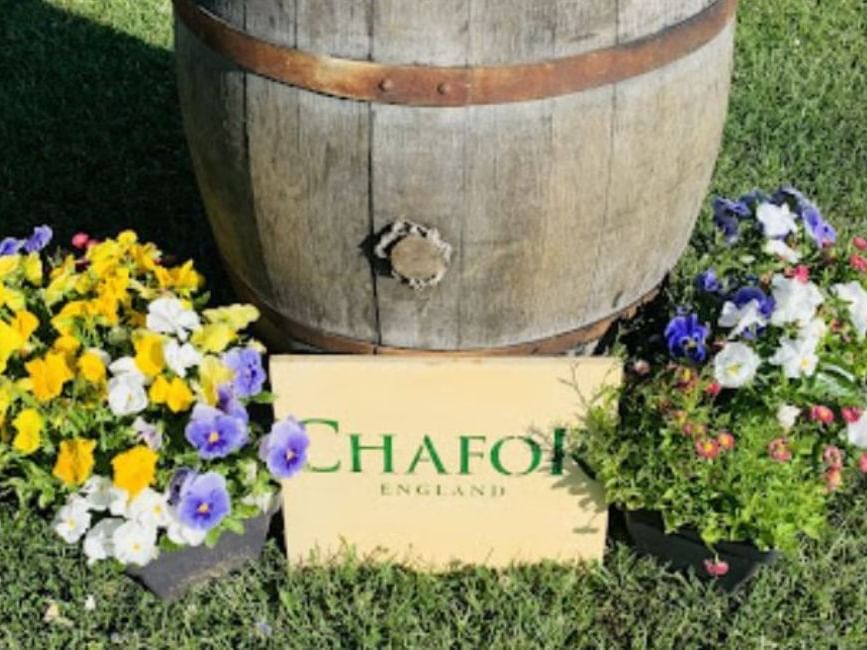 A Brief History of Chafor Wine Estate
Tim Chafor, founder, planted the first vines in 2009, which was the beginning of the Chafor Wine Estate. The first vines were planted on land that was previously part of the ancient hunting forest of Bernwood. Since then, the estate has grown to become one of the premier wineries in Buckinghamshire, producing award-winning wines that are recognised both locally and internationally.

Today, Chafor Wine Estate is run by the founding family, who are passionate about preserving the traditions of wine-making while also embracing new techniques and technologies. The estate has won numerous awards for its wines, and its dedication to quality and sustainability has earned it a reputation as a leader in the wine industry.
The estate continues to be family orientated, both in the running of the vineyard and in the entertainment of its visitors.

What Types Of Wine Does Chafor Winery Produce?
The Chafor Estate currently produces 9 wine variants, ranging from £12 to £35 per bottle.

On a yearly basis the estate bottles 20,000 bottles of wine and picks 5,000,000 grapes from the vineyard. The wine is available to purchase at the Chafor Wine Estate, online and at selected retailers, which can be found on their website.
The wines that they're currently producing are the varietals as follows:
Bacchus
Vintage Elegance
Rosé
Red Stag
Pinot Noir
Chardonnay Reserve
White Pinot Noir
Vintage Cuvée
Vintage Rosé

Chafor Wine Estate: What's On!
Chafor holds events during the warmer months, to encourage people like yourself to visit and explore the estate. These events range from wine tasting and vineyard tours, to family open days, and even foodie events.

A nature trail is also available and perfect for your little ones to explore the vineyard in their own way.
As well as the regular specialty FOOD NIGHTS throughout the year, Chafor has been known to operate some seasonally fun days out such as harvest festivals, Christmas markets, and summer concerts. Check their website for all the details of any upcoming events.

How Can I Visit Chafor Wine Estate?
For sure you can visit and indeed the Chafor Wine Estate, welcomes the public to visit, tour the vineyard, and taste fine wines throughout the summer months on weekends without appointment or in other cooler times of the year by appointment only.
Where Is The Chafor Wine Estate and How Do I Get There?
The Chafor Wine Estate is conveniently located in the charming village of Gawcott in Buckinghamshire, just a short 6-minute drive from the town centre of Buckingham.

Its location is perfect for those looking for a weekend getaway, as it is situated between the popular destinations of Bicester and Silverstone. Visitors can easily explore the Silverstone Interactive Museum and experience the thrill of high-speed racing at the nearby Silverstone Circuit. The world-renowned shopping outlets at Bicester Village are also just a short drive away, making Chafor Wine Estate an excellent addition to any weekend itinerary.

Visitors can relax at the estate and enjoy a wine tasting, taking in the beautiful surroundings and savouring the award-winning wines. With its central location and proximity to other popular attractions, Chafor Wine Estate is an excellent choice for anyone looking to experience the best that Buckinghamshire has to offer.

To get to Chafor Wine Estate from Buckingham, you can take the A421 towards Bicester and turn left onto Tingewick Road. Continue on this road until you reach Gawcott and turn right onto Main Street. The entrance to Chafor Wine Estate will be on your left.
There is ample parking available at the estate, so visitors can park their cars without any difficulty.
Where To Stay When Visiting Chafor WIne Estate in Buckingham?
Villiers Hotel in central Buckingham of course.

Plenty of parking is available at Villliers in the centre of town and its only a 5-6 minute drive away to Chafor Wine Estate. Vist Chafor for the wone tasting and c0ome dine in comfort at Dukes Bar and Restaurant in our wonderfully inviting historical coaching inn.
Chafor Wine Estate: Review
Don't just take our word for how good this place is - go ahead and check out what others are saying like Paul below direct from Google Reviews:
My girlfriend and I decided to pop in to get a bottle of wine as we were passing. They however weren't open to the public on the day but a great guy called Tim invited us in to look at the wine for sale, which we gladly did and walked away with a bottle of Red & a Rosé.
He even asked if we would like to walk around the vineyard to have a look at where the wine grew.
Great place to visit and their wine is wonderful at a reasonable price. Definitely will be coming back!!