Silverstone Festival: Motorsport Excellence, Fun, Food & More!
Silverstone Festival | What Goes On?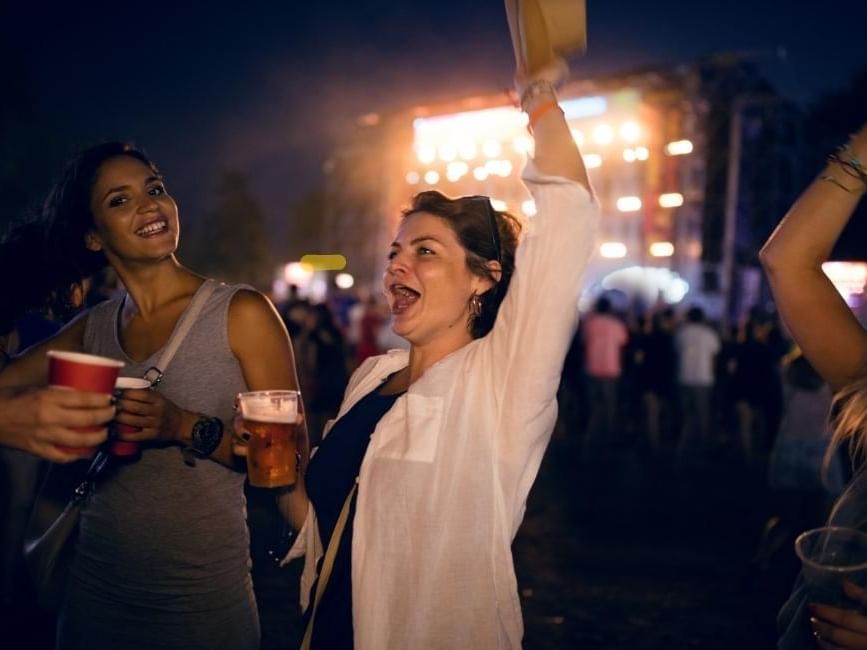 Silverstone Puts On A Festival Like No Other
Craving an adrenaline-pumping, fun-filled way to bid farewell to summer? Then look no further! The Silverstone Festival is THE event to add to your calendar.
Imagine a weekend filled with roaring engines, classic cars, mouth-watering food, and rocking tunes—all set in the iconic Silverstone Circuit, the very heart of British motorsport.
Sounds like a dream, right? Well, pinch yourself, because it's all real!
When and Where the Silverstone Festival Magic Happens
Mark your calendars: 25 to 27 August 2023 is when the magic happens. Coinciding with the August Bank Holiday weekend, you're in for an unforgettable long weekend of nostalgia, excitement, and the best of the racing world at one of the most famous venues on the planet.

Picture this: legendary cars and drivers from different eras of motorsport history, including Formula One, sports cars, touring cars, and more—all in one place! Gawk at the rarest and most valuable classic cars on display, and even join in record-breaking car parades.

Beyond Racing: The Total Silverstone Festival Package
But wait, there's more! The Silverstone Festival isn't just about racing. Nope, it's the total package, with off-track attractions that cater to all tastes and ages.
Foodie Fest: Indulge your taste buds with scrumptious dishes from local and international cuisines.
Stunt Shows: Prepare for jaw-dropping, edge-of-your-seat action!
Live Music: Rock out to top bands and tribute acts on the main stage.
Family Zone: Fun for everyone! Games, rides, workshops, and more await you and your little ones.
Top Tips for Making the Most of Your Silverstone Festival Experience
Plan Ahead: Check the schedule and plan your day to catch your favourite races and off-track events.
Pack Smart: Bring sunscreen, a hat, and comfortable shoes for a day of fun in the sun.
Stay Connected: Download the official Silverstone app to stay updated on event timings and any last-minute changes.
Explore the Grounds: Don't forget to visit the classic car displays, food stalls, and family zones for a well-rounded experience.
Silverstone Accommodation: Look No Further Than Villiers Hotel
With so much to see and do, it's only natural that you'd want to find the perfect hotels near Silverstone. And that's where we come in!
Based on our own fantastic experiences at Silverstone we know what singles, families and friends wnat out of their accommodation and at just 15 minutes away from Silverstone in Towcester, we absolutley recommend checking out the accommodation options we have available here at Villiers Hotel in Buckingham.

Villiers Hotel is a charming gem nestled in Buckingham town centre, just 15 minutes away from Silverstone by car. You'll find comfortable rooms equipped with modern amenities like free Wi-Fi, flat-screen TVs, and tea/coffee making facilities. The hotel's restaurant serves mouth-watering breakfasts and dinners, all made from fresh local ingredients. Plus, their friendly staff will make you feel right at home and assist you with any queries or requests.
Villiers really is on of the BEST Hotels Near Silverstone.
Environmental Initiatives and Sustainability Efforts at Silverstone Festival
The Silverstone Festival and the entire venue is committed to reducing its environmental impact and promoting sustainable practices.

From recycling stations scattered throughout the venue to utilising eco-friendly materials in event infrastructure, the festival demonstrates its dedication to a greener future which is one of the biggest reasons why we love SIlverstone. after all, we have a Green Heart as well.

Attendees of the festival are encouraged to carpool or use public transport to minimise their carbon footprint while enjoying the festivities.
The Best of Both Worlds
Villiers Hotel offers the perfect balance between the excitement of Silverstone Festival and the charm of small town Buckingham. Conveniently located near attractions such as Stowe House and Gardens, Bletchley Park Museum, and Milton Keynes Shopping Centre, you'll never run out of things to do in the area. And with easy access by road or rail from London or Birmingham, it's the perfect choice for your Silverstone Festival experience.

So, what are you waiting for? Don't miss this incredible opportunity to experience one of Britain's best events next summer.

Book your tickets for Silverstone Festival now and reserve your room at Villers Hotel today — trust us, you won't regret it!