Winter Weddings
Magical Moments Await
Your IDEAL Winter Wedding Venue
Villiers Hotel in Buckingham
Experience the magic of winter weddings at Villiers Hotel.
Situated in the heart of historic Buckingham town our stunning wedding venue is perfect for your winter celebration.
Let our skilled team meticulously plan your perfect day, embracing the cosy atmosphere and festive charm that this wonderful season brings.
Why get married in winter at Villiers Hotel?
At Villiers Hotel we take great pride in being the premier destination for winter weddings in Buckinghamshire.
Whether you're planning an intimate gathering or a lavish celebration, we offer a range of luxurious spaces from our elegant tea room to our grand ballroom to suit your requirements.
As Christmas draws near our venue transforms into a magical winter wonderland, adorned with festive decorations that create an enchanting atmosphere like no other.
We provide a variety of customisable wedding packages, ensuring that your wedding day is as unique as your love story.
Experience the beauty, warmth, and historic charm of Villiers Hotel in Buckingham where your fantastic winter wedding awaits.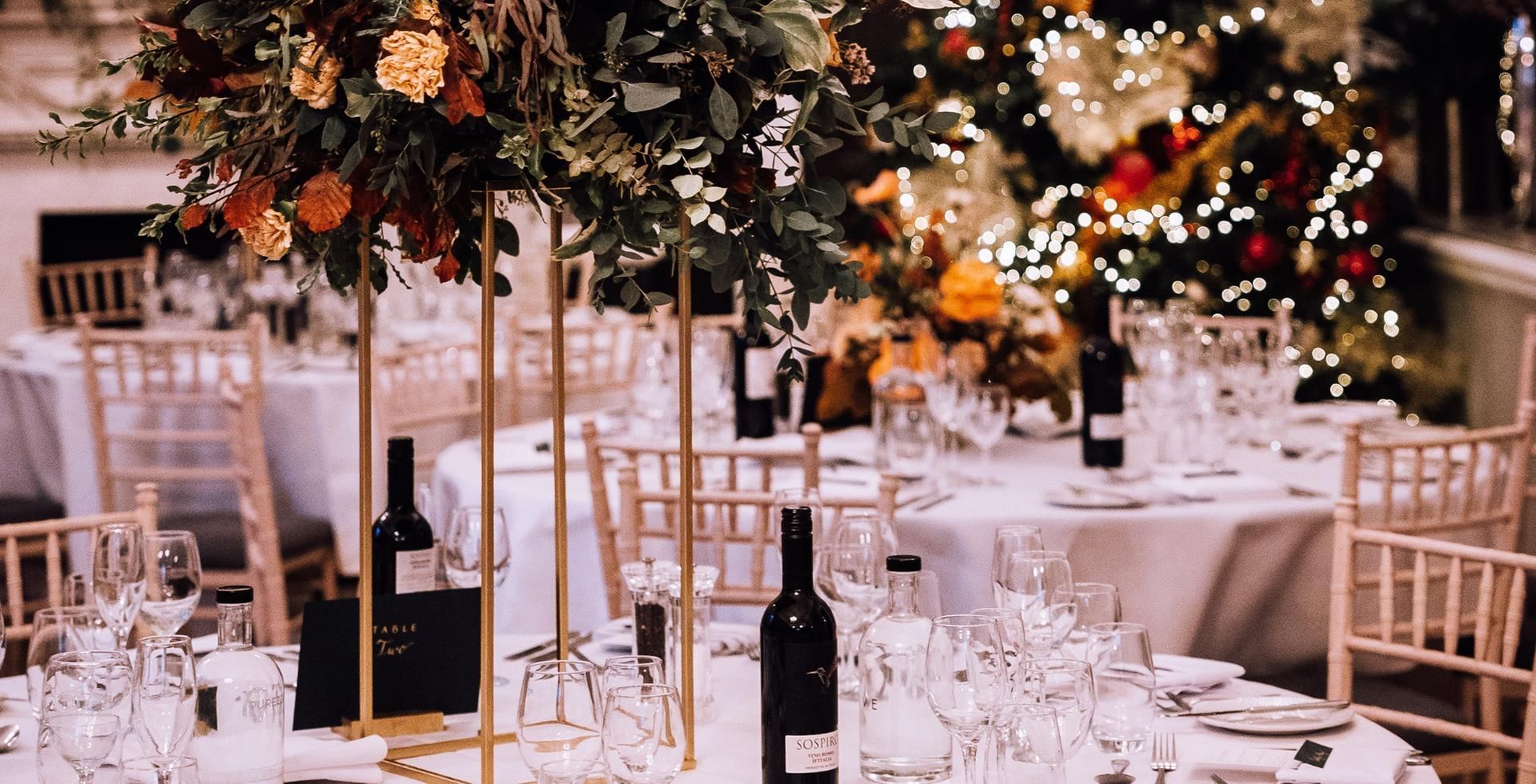 Awesome Advantages of UK Winter Weddings
Budget-Friendly: Winter weddings often come with affordable advantages as they occur during the off-peak season.

Comfort Food: Winter wedding menus showcase delectable options like savory soups and warm desserts, perfect for the colder weather.

Festive Decor: If you're having a wedding near Christmas take advantage of festive decorations which help add touch a of magic.

Guest Availability: During the winter months most individuals have fewer commitments increasing the likelihood of guests being available to attend your wedding

Unique Enchantment: Winter weddings offer a distinct atmosphere featuring the potential for snowfall, frost, and intimate indoor settings.

Gorgeous Photography: Winter landscapes provide great backdrops for photography with the chance of snow-covered scenery and winter sunsets.

Honeymoon Adventures: Choosing a winter wedding opens up exciting honeymoon possibilities in sought-after destinations such as ski resorts.
TIPS FOR PLANNING A WINTER WEDDING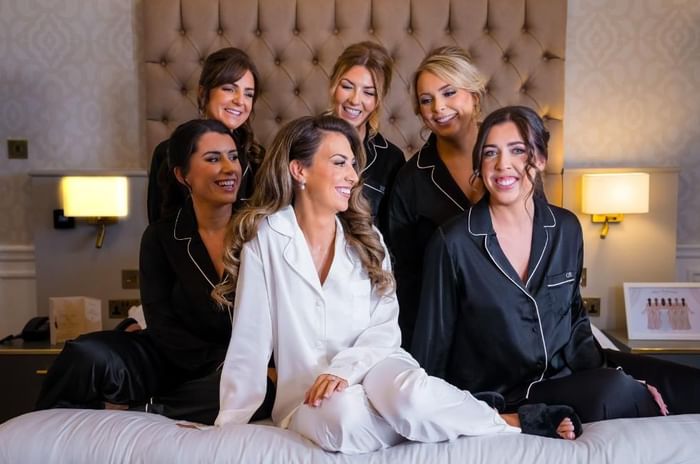 STAY THE NIGHT BEFORE
Consider staying at the venue the night before your wedding to ensure everyone arrives on time, no matter the weather. Fortunately, Villiers Hotel provides wonderful on-site hotel accomodation.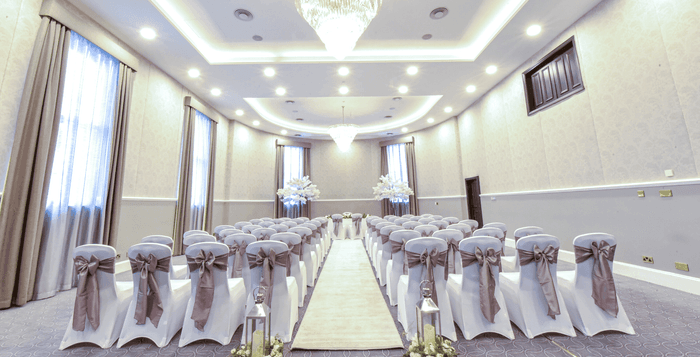 EARLIER CEREMONY
To make the most of natural light for your photos consider scheduling your wedding ceremony earlier in the day as daylight hours are usually shorter in winter.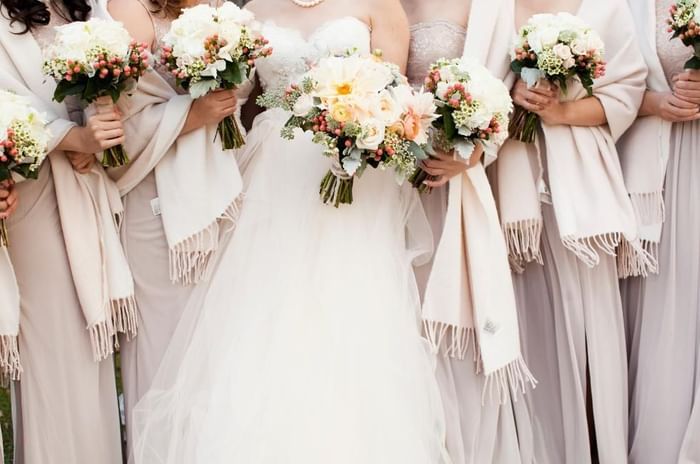 DRESS FOR THE WEATHER
For a winter wedding prioritise warmth in clothing choices. Opt for thicker materials, long sleeves and layers. Not forgetting elegant accessories like gloves for extra warmth and style.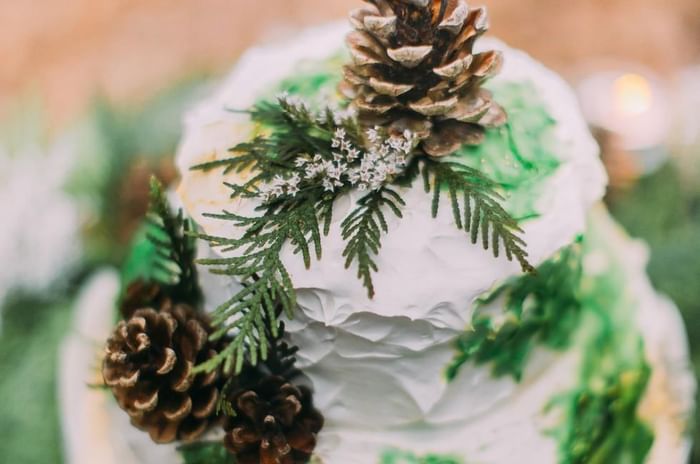 SEASONAL TOUCHES
Add seasonal touches to your decorations by incorporating pinecones or frosty-looking items that resemble snow. This will enhance the enchanting winter atmosphere.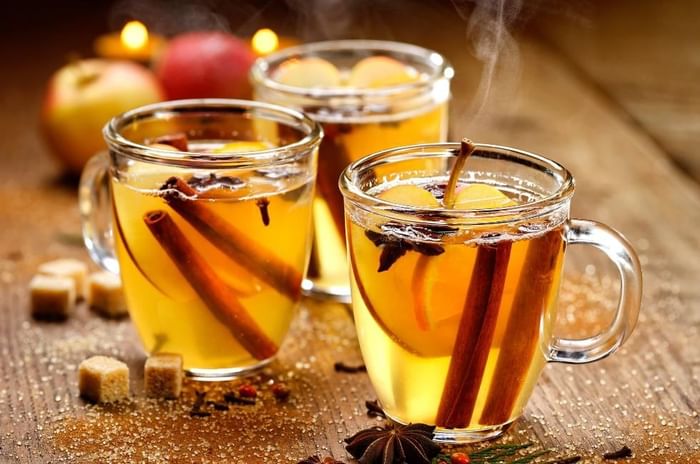 COSY COMFORTS
Create a cosy atmosphere for your guests by adding thoughtful touches throughout the day. Offer warm beverages such as hot cider or mulled wine to keep everyone in high spirits.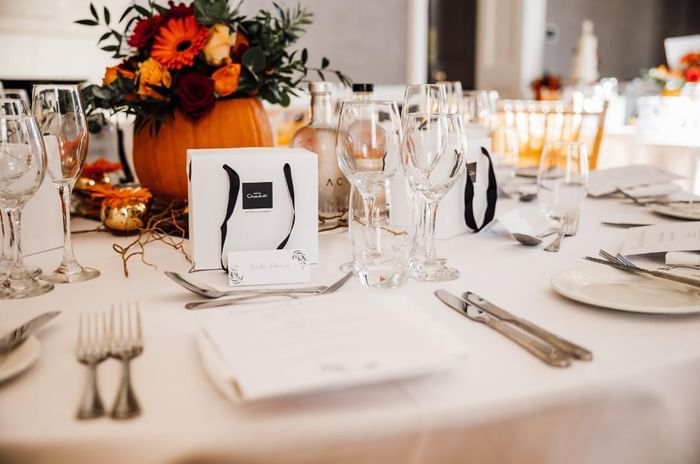 TRADITIONAL COLOURS
Whether you choose traditional winter wedding colors like berry red and forest green or opt for something different, our venue's neutral color scheme allows you to select any color theme you desire.
CONTACT THE VILLIERS HOTEL WEDDING TEAM TODAY
Discover the beauty of weddings at Villiers Hotel, whether you prefer a winter celebration or any other season. We also provide the option of exclusive use of our venue, adding an extra touch of uniqueness to your special day.