Why is Santa red?
Unwrapping the Story Behind The Red Santa Claus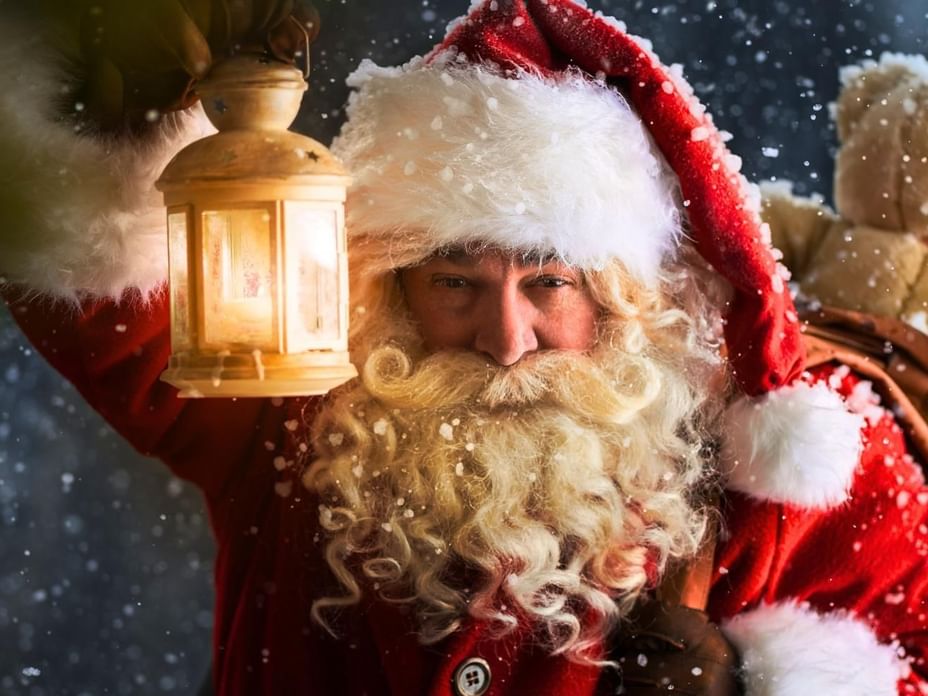 At Villiers Hotel we love Christmas! During our renowned Sunday Lunch With Santa event we wondered - Why is Santa red?
In short, Santa's famous red attire has been influenced by many factors over time with the most notable being St Nicholas who was known for his red robes and generosity.
Discover the history behind the jolly man's iconic outfit and how it evolved into the modern-day image of Santa Claus that we know and love today.
Historical Influences on Santa's Wardrobe
The image of Santa in a red suit hasn't been a constant throughout history. Over time many influences have contributed to the red Santa Claus.
Saint Nicholas
Saint Nicholas was a 4th Century Greek Bishop who wore red and white robes and gave gifts to the poor, especially children.
After his death, the legend of him continued and he is still celebrated in some countries on December 6th, known as St. Nicholas Day. His association with gift-giving and the colour red laid the foundation for Santa's attire.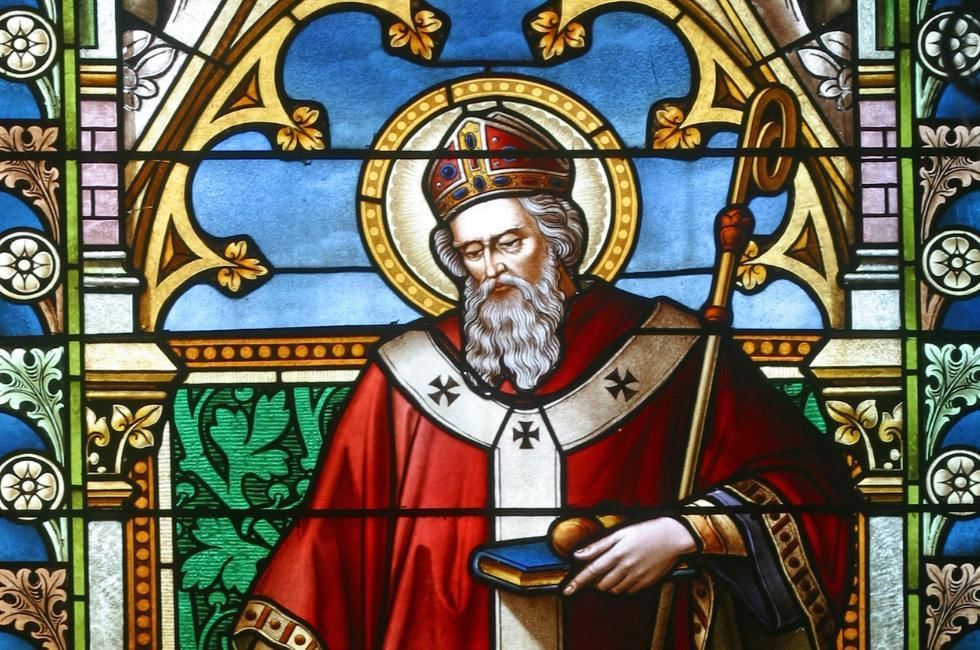 Sinterklaas
The modern red Santa Claus is closely tied to the Dutch character Sinterklaas who also wore red and white much like Saint Nicholas.
During the 19th century Dutch immigrants brought the tale of Sinterklaas, a legendary gift-giver, to America where he eventually became known as Santa Claus.
Clement Clarke Moore
In his 1823 poem "'Twas The Night Before Christmas," Mr Moore played a significant role in creating the American idea of Santa that gave presents to everyone whether they wanted it or not.
Santa Claus Advertisements
In the 1820s, advertisements promoting Christmas presents became common in the United States. And by the 1840s, Santa Claus had become a popular commercial figure, used by retailers to boost sales and clear inventory.
Major companies further popularised the image of a red Santa Claus through their advertising campaigns. One great example is American cartoonist, Thomas Nast, who is credited with popularising Santa in the red suit, adorned with white fur lining and a distinctive buckled black belt during the 1870s.

Nast created many illustrations of Santa for Harper's Weekly, maintaining this iconic portrayal for over two decades.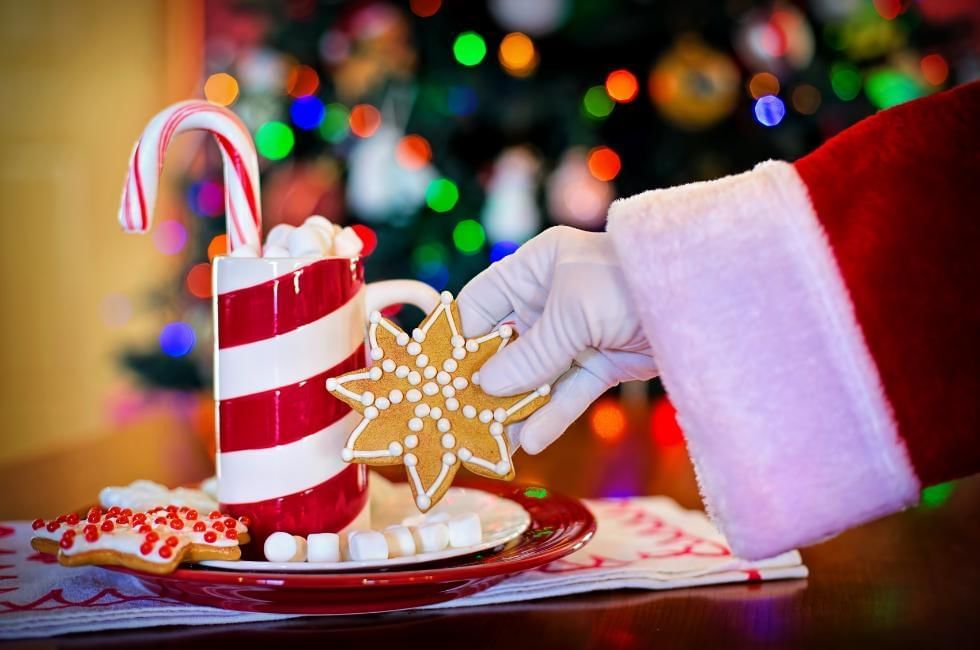 Did Coca-Cola make Santa red?
Contrary to popular belief, Santa's red suit is not due to Coca-Cola's advertising. Even before Coca-Cola used Santa in their marketing, pictures and descriptions of St. Nicholas often showed him wearing red and white.
In 1931, Coca-Cola asked an artist named Haddon Sundblom to paint pictures of Santa Claus for their Christmas adverts. Sundblom's paintings for Coca-Cola made Santa look friendly and warm, with rosy cheeks, a white beard, twinkle in his eyes, and laugh lines.
It's true however that Coca-Cola helped reinforce that image of Santa that we know today.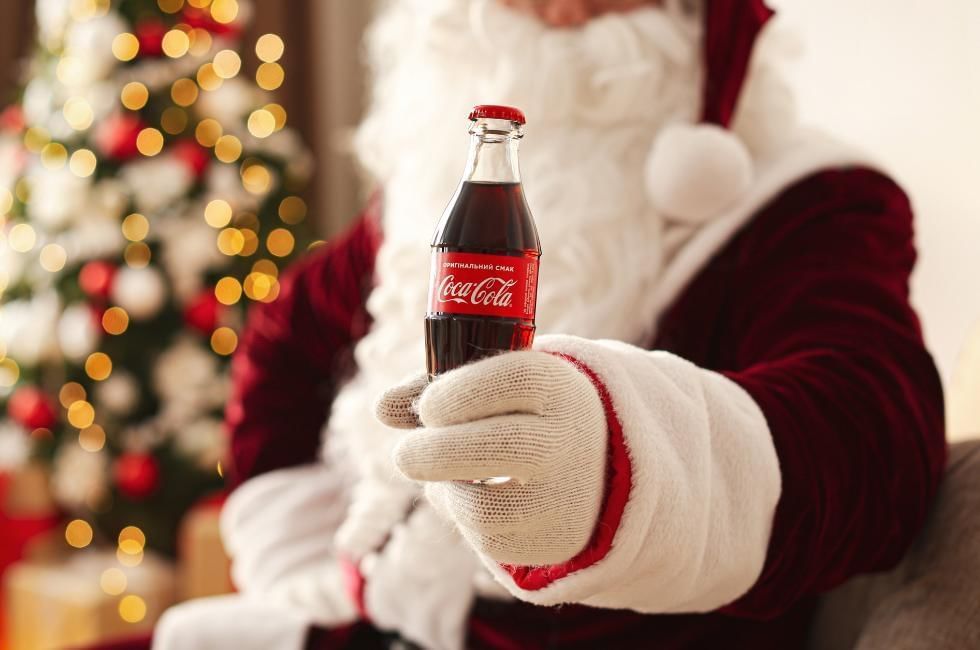 What colour was Santa before red?
Santa Claus has been associated with wearing a red suit for so long that it's almost impossible to picture him wearing anything else.
However, before he was commonly depicted wearing the red suit, he was often drawn wearing a tan or green suit instead.
The English folk figure "Father Christmas" originally wore green robes which eventually turned red over time.
This was mainly due to St Nicholas, whose legend modern portrayals of Father Christmas are based on, often appearing in paintings and illustrations wearing red-coloured robes.
------------------------------------------
We hope you enjoyed our article on "Why Is Santa Red?"
Here at Villiers Hotel, we embrace the enchanting tale of Santa, and he even makes a special appearance at our popular Sunday Lunch With Santa event that we hold annually.
If you love Christmas just as much as us, be sure to check out our article on: "Twixmas Meaning".
------------------------------------------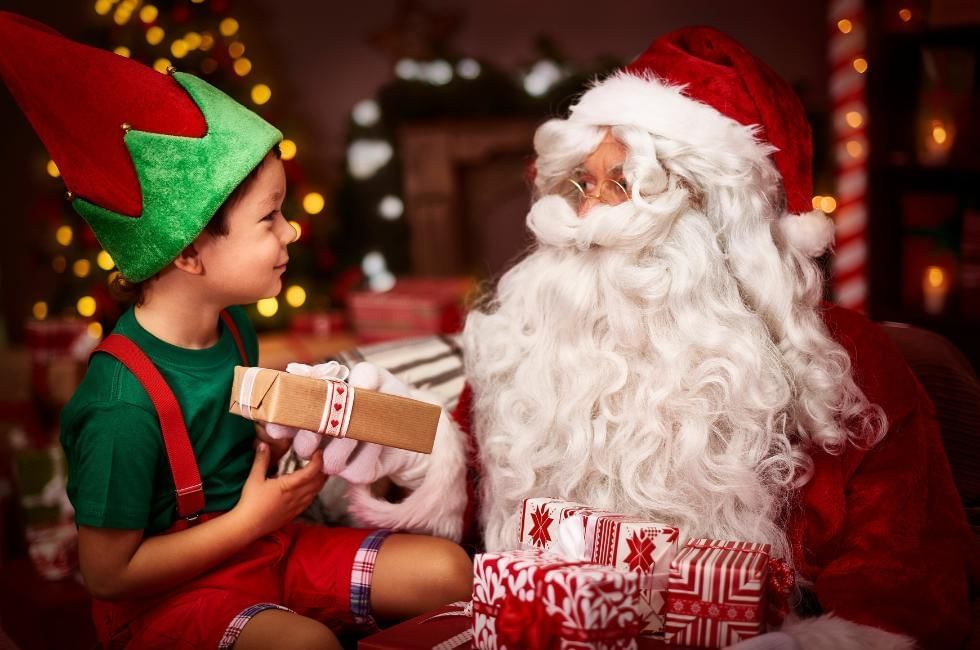 Frequently Asked Questions Related To: Why Does Santa Wear Red?
Q: Why did Santa turn red?
A: While it's a common misconception that Santa's red suit is solely due to Coca-Cola's association, the reality is quite different. Numerous historical influences have contributed to his iconic red attire, with one of the most significant being St Nicholas.
Q: Did Santa used to be green?
A: The traditional English character known as "Father Christmas" originally wore green robes, a colour that gradually transformed into red as time passed.
Q: Is Santa Claus red because of Coca Cola?
A: Santa Claus's red attire isn't directly attributed to Coca-Cola. Nevertheless, the soft drink advertisements played a significant role in shaping his iconic image.