Bicester Village | Amazing Oxford Shopping Outlet
Everything you need to know about Bicester Village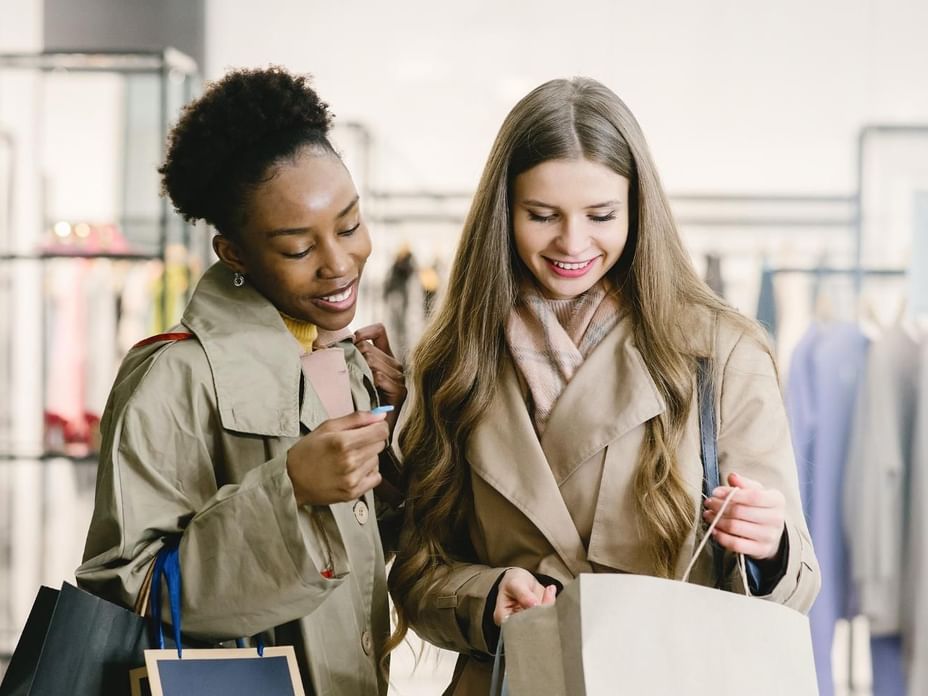 Bicester Village located in the picturesque Oxfordshire countryside first opened its doors in 1995. The village is the founding member of a collection of 11 global shopping destinations, all home to world-leading fashion and lifestyle brands available at exceptional prices.
This open-air setting is home to over 150 boutiques from some of the most renowned British and international luxury brands. Visitors to Bicester Village can enjoy year-round savings on the recommended retail price, making it an ideal destination for those seeking high-end fashion at discounted prices.

Bicester Village offers visitors a wide range of luxury services including a multilingual Concierge, Personal Shopping, Hands-free Shopping, and Virtual Shopping. These services are designed to enhance the shopping experience and make your visit to the Village as convenient and enjoyable as possible.
What Boutiques are there at Bicester Village?
Bicester Village is a shopper's paradise featuring some of the world's leading fashion and lifestyle brands. From Lacoste to Armani and Jimmy Choo, Bicester Village has something to offer for everyone looking to indulge in some high-end retail therapy.
Where is Bicester Village?
Located less than an hour from London and only 10 minutes away from Oxford, Bicester Village is a popular shopping destination for locals and tourists alike.
Can I Park for Free at Bicester Village?
Visitors to Bicester Village can enjoy complimentary parking during their visit. Unlike many other shopping destinations, Bicester Village does not charge for parking, making it an even more attractive destination for shoppers and visitors alike.
How can I get to Bicester Village?
If commuting by car the village offers free parking and operates a convenient Park and Ride service during busier periods. By train the village is easily accessible from London, Oxford and Birmingham. Other ways to get to Bicester Village include catching a bus from Oxford or hiring a taxi.
Accommodation Near Bicester Village | Villiers Hotel
If you're planning a visit to Bicester Village and searching for a stylish and convenient accommodation option, look no further than Villiers Hotel in Buckingham. Located just a 20-minute drive from Bicester Village, our hotel offers a prime location for those looking to indulge in some luxury shopping and unwind in comfort and style.
As a special perk guests of Villiers Hotel receive a special 10% discount at selected boutiques in Bicester Village, which can be easily redeemed from reception. This special offer allows visitors to shop to their heart's content while enjoying the comfort and convenience of staying at Villiers Hotel.
But it's not just about the shopping when staying at Villiers Hotel. Our venue boasts 49 stylish and comfortable rooms, all featuring modern amenities and luxurious touches to ensure a pleasant and relaxing stay. Guests can also enjoy delicious dining options at our Dukes Bar and Restaurant and afternoon tea in our dedicated Laura Ashley Tearoom.