History of Silverstone
The Fascinating Back Story Of The Silverstone Racetrack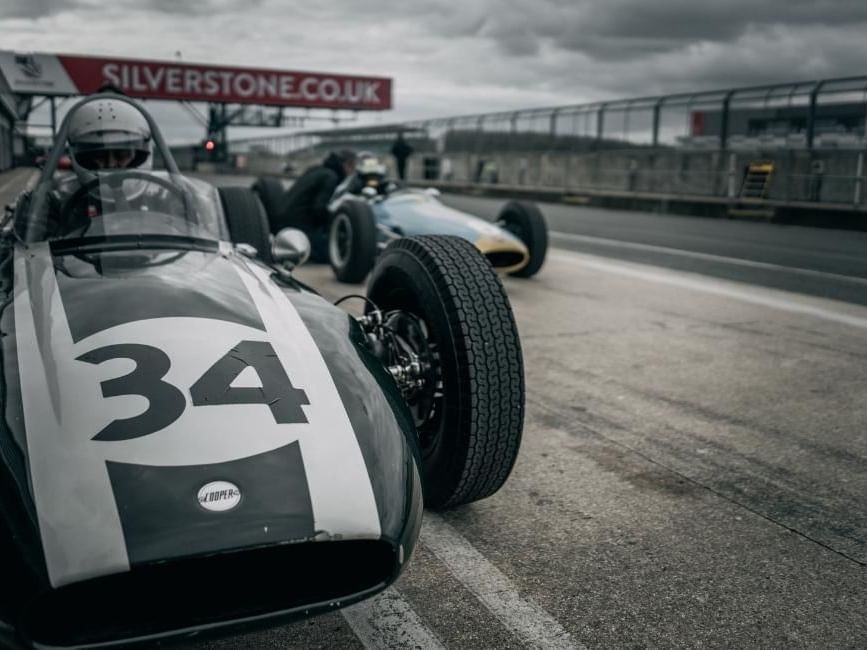 Silverstone is a name that's synonymous with motor racing, known for hosting some of the most prestigious motor sport events in the sport.

However, before it was a world-renowned racetrack, it had an interesting and diverse history.

In this brief article on the History of Silverstone we uncover the back story to how this became one of the premier motor sport destinations on the planet.

We hope you enjoy the read.
---------------------------------------------------------------------
Thinking of Visiting Silverstone? If so please check out the accommodation options at Villiers Hotel which is one of the Best Hotels Near Silverstone
---------------------------------------------------------------------
From Monks to Kings: The Intriguing Beginnings of Silverstone
One of the most intriguing historical facts about the Silverstone site is that it was occupied by a group of Benedictine monks in 1116.
The Luffield Priory was situated in the heart of the current racetrack and remained active until the 16th century when Henry VIII ordered the dissolution of all monasteries, priories, and convents across England, Ireland, and Wales.

Up to the reign of King Edward I, Silverstone was also the site of a royal hunting lodge – the 14th century equivalent of Balmoral or Sandringham and the King visited every year, drawn by its convenient location just off the famous Watling Street that runs through the nearby Roman town of Towcester.

More recently, in the 400 years before Silverstone became a racetrack, the area was home to a small community that primarily relied on farming and timber industries.
In fact, by 1938, there were 13 lumber yards in the village of Silverstone.
Silverstone's Role During World War II
During World War II, the peaceful community of Silverstone was disrupted when the Royal Air Force (RAF) identified the location as an ideal site for a heavy bomber aerodrome.
They invested over £1 million to build five large hangars, a 6,000 ft long runway, intersecting runways of 3,900 and 4,200 ft, and a 3-mile perimeter track.

After completion, the airfield was used as a training establishment for the No 17 Operational Training Unit of the RAF, where they utilized Wellington twin-engine bombers to train new aircrews.
However, following the end of the war, the No 17 OTU was shut down, and Silverstone was declared a 'surplus inactive station' in October 1947.
The Transformation Of Silverstone Into a World-Renowned Racetrack
In 1947, despite petrol rationing, motor sport was returning, and the Royal Automobile Club (RAC) was on the hunt for new sites suitable for racetracks.
The RAC specifically looked for a venue to re-establish the International Grand Prix events it had run in the 1920s, and it became apparent that the redundant RAF aerodromes with their miles of tarmacked runways would be perfect to redevelop for this exact purpose.
In June 1948, the RAC announced that it had entered into negotiations to secure the lease of Silverstone and that it was proposing to run a Grand Prix that October.
The History of Silverstone: Past to Present
Well, there you have it, just a quick brief outline that speaks to the History of Silverstone, but believe us when we say, there is so much more to this fascinating story.

To learn more about the captivating facts and tales behind Silverstone's history and the individuals who turned it into a world-renowned racetrack, why not consider visiting the Silverstone Interactive Museum.

And if you are coming from afar and need to find awesome value Accommodation Near Silverstone then look no further than Villiers Hotel —trust us, you won't regret it!