Gulliver's Land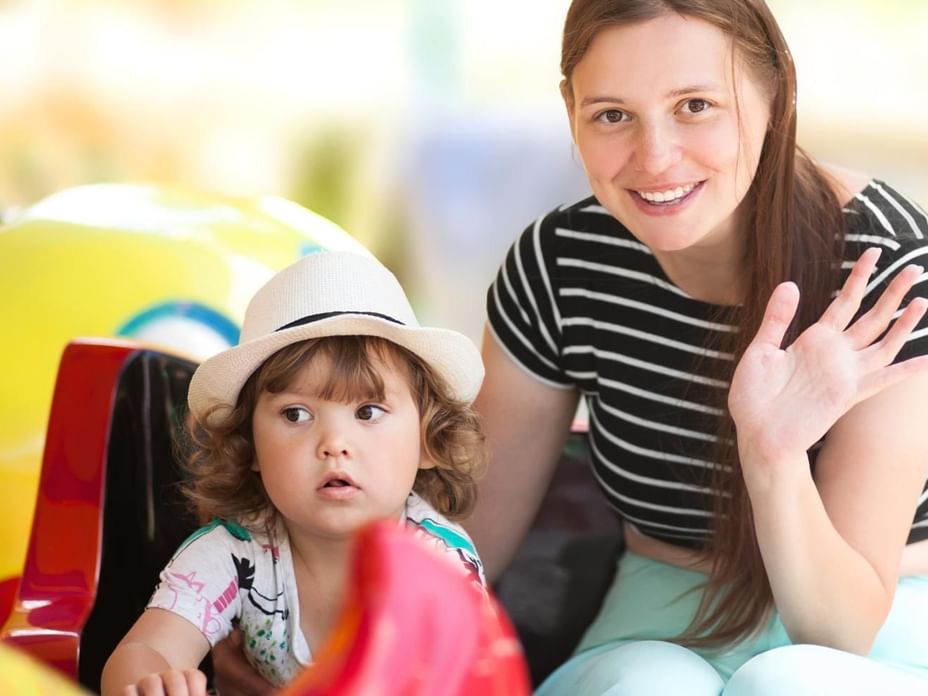 Looking for a fantastic family adventure? Look no further than Gulliver's Land Milton Keynes, where a world of excitement awaits!

This family-run theme park is specifically designed for children aged 2 to 13, ensuring a day filled with endless fun and laughter.

Visit Gulliver's Land Milton Keynes while staying at Villiers Hotel

With a wide variety of thrilling rides and engaging play areas, kids of all ages will have a blast.
THE HISTORY OF Gulliver's Theme Park Resort
Before Gulliver's Land came into existence the founder, Ray Phillips, had a background in construction and was particularly involved in timber-framed houses.

The idea of creating a family-oriented theme park emerged when a significant piece of land in Matlock Bath was offered to them by an estate agent.

Although the initial plan was to build just one house Roy explored alternative options by consulting with planners.

The planners expressed a desire for a visitor attraction on the land leading to the decision to establish a model village. In 1978, Gulliver's Kingdom was born.

It became evident that children visiting the attraction were limited in terms of activities.

To address this they introduced additional features starting with a small train and second-hand rides, marking the beginning of the park's expansion.

With its popularity growing rapidly among families in the Midlands, the park faced challenges in expanding further due to its limited 15-acre size. Consequently, the search for a second site began.

Considering the complexities of obtaining planning permission the park sought locations with "new town" status that offered greater planning flexibility.

After exploring various possibilities Warrington, approximately 60 miles northwest of Matlock, expressed great interest in having the park as part of their new town development. Gulliver's World was opened on a 60-acre site in 1989.

For their third site a 60-mile radius was drawn around Matlock and the search commenced in the opposite direction.

Ultimately, Milton Keynes was chosen as the ideal location offering new town status and easy access from London. In 1999, Gulliver's Land opened on a 30-acre site.

While the parks are still referred to as Gulliver's Kingdom, World, and Land, the focus is on the Gulliver's brand in advertising to avoid confusion.

Although each park has its unique characteristics they all feature similar types of rides with some being moved between parks.

Gulliver's core philosophy, catering to children aged two to 13, has remained unchanged since its inception in 1978.
WHERE IS GULLIVERS LAND IN MILTON KEYNES? HOW DO I GET THERE?
Location: Gulliver's Land is located on Livingstone Drive, Buckinghamshire.

Address: Gulliver's Land, Livingstone Drive, Newlands, Milton Keynes, MK15 0DT

By Car: To ensure accurate navigation, it is recommended to enter MK15 0DT into your navigation.

If you're driving on the M1 take the exit at Junction 14 and follow the brown signs to Gulliver's.

If you're coming from Milton Keynes centre simply follow the signs that say "Willen Lake" until you start seeing the brown signs guiding you to Gulliver's.

You can also get there by bus or train. Click HERE for details.

Parking: Once you arrive there is free on-site parking.
RIDES, ATTRACTIONS AND EVENTS AT GULLIVER'S LAND MILTON KEYNES
Experience over 25 rides across 6 themed areas and a variety of play attractions suitable for all ages.

From exciting mazes and engaging play areas to thrilling rides like the Runaway Train and giant teacups.

Please note that certain rides have height restrictions so it's important to check them out beforehand to ensure everyone's safety and enjoyment.

Throughout the year the park also hosts an exciting lineup of incredible events that are sure to captivate visitors of all ages.

From seasonal celebrations to special themed occasions there's always something happening to add an extra dose of magic to your visit.
DINING AT GULLIVER'S LAND MILTON KEYNES
Throughout the park visitors will discover a delightful array of restaurants and food stalls, ensuring that no one goes hungry during their visit.

Whether you're craving a quick snack or a hearty meal there's something to satisfy every palate.
GULLIVER'S LAND MILTON KEYNES PARK MAP
Check out all the relevant information on Gulliver's Land including opening times, admission prices & much more HERE.
GULLIVER'S LAND MILTON KEYNES FAQ'S
Q: What age is Gullivers Land Milton Keynes for?
A: Gulliver's Land Milton Keynes are a family-run theme park specifically designed to cater to the needs and interests of children aged between 2 and 13.

Q: How many rides does Gullivers Land have?
A: Visitors can delight in over 25 thrilling rides located across 6 themed areas accompanied by a plethora of exciting play attractions.

Q: Can dogs go to Gullivers Land?
A: With the exception of registered assistance dogs the park strictly prohibits the presence of any other dogs on its premises.

Visit Gulliver's Land Milton Keynes while staying at Villiers Hotel
Livingstone Drive MK15 0DT Milton Keynes