Unlock the Secrets To Award Winning Food: A Quick Guide
From Villiers Hotel | An AA Accredited and Award Winning Venue in Buckingham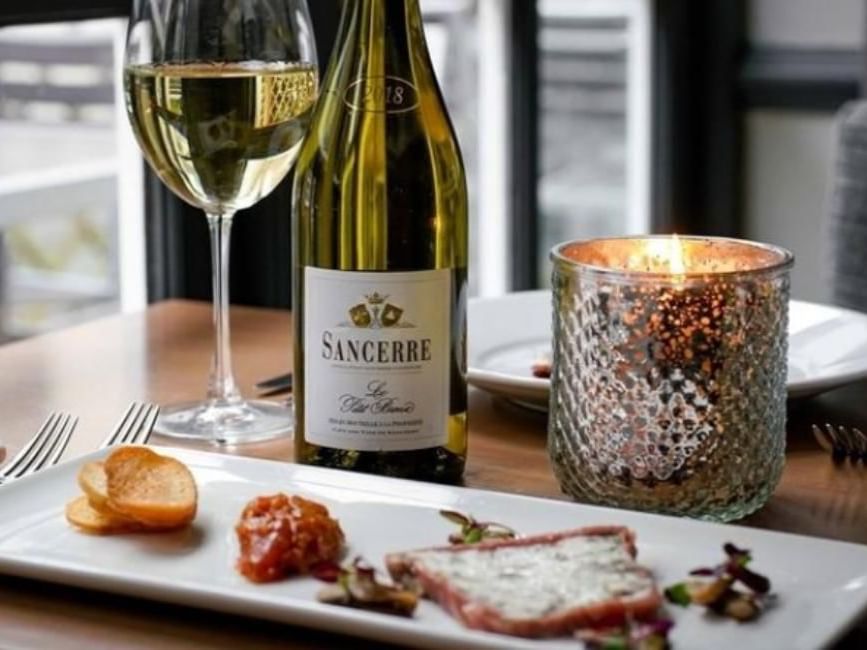 Food is not just a necessity; for many, it's a source of joy.
But when your next culinary experience calls for top level dining, how do you identify award winning food?
At Villiers Hotel in Buckingham, with its AA Rosette-accredited Dukes Bar & Restaurant, we know a thing or two about award winning food so in this quick guide we'll reveal how to identify top-tier cuisine.
-----------------------------------------------------------------------------------------------------------------
Our next exceptional Award Winning Food event is the Chefs Table on October 27th
-----------------------------------------------------------------------------------------------------------------
Key Elements of Exceptional Cuisine
1: Quality Ingredients
The secret to an award-winning dish lies in fresh, high-quality ingredients. At Dukes Bar & Restaurant, we source the finest produce to give you a remarkable dining experience. Remember, the right ingredients can transform a meal from average to extraordinary.

Each ingredient is meticulously chosen here in our Bukcingham kitchen to not only satisfy your palate, but to turn each meal into a sumptuous culinary adventure you'll never forget.
2: Mastering Flavor & Texture
It's not just the ingredients but how they're combined that counts. An exceptional dish has a thoughtful balance of flavors and textures. Chefs at top-tier establishments, like our AA Rosette-accredited Dukes Bar & Restaurant, are experts in creating such culinary masterpieces.
Utilising years of expertise and an innate understanding of gastronomy, our head Chef Ben (and his team) meticulously crafts each dish to achieve a sublime synergy of taste and mouthfeel, elevating your dining experience to an art form.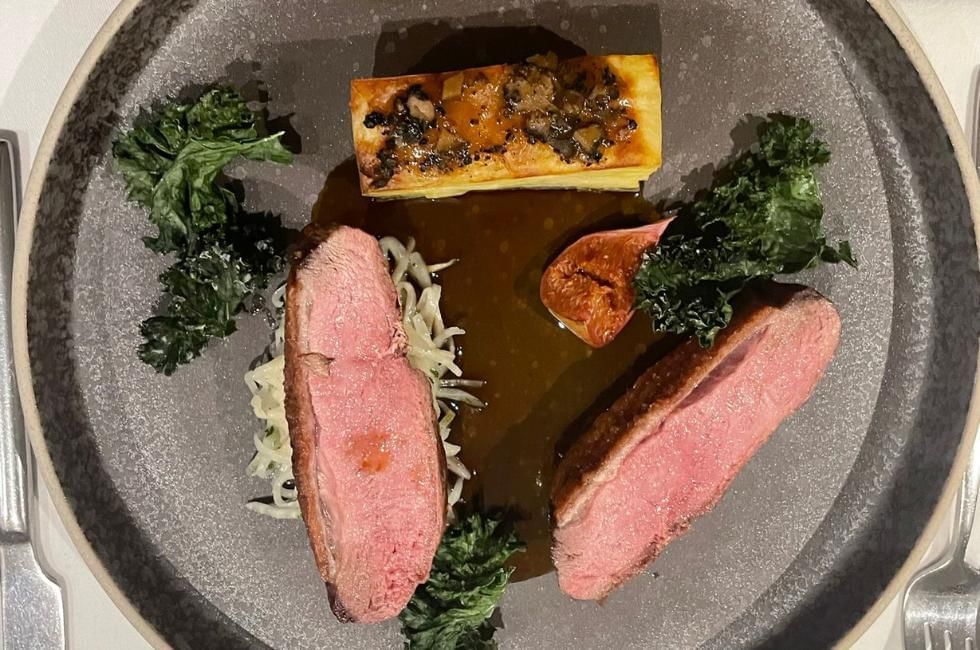 Discovering Culinary Delights
1: Be Adventurous
Why not consider stepping out of your comfort zone to explore new tastes.

Diversifying your culinary choices can lead to some amazing discoveries, possibly introducing you to your next favorite dish. At Dukes Bar & Restaurant here in Buckingham, our diverse menu serves as the perfect playground for your taste buds, offering a range of dishes that blend traditional flavors with modern twists.
Each visit becomes a culinary adventure, an opportunity to explore and fall in love with something entirely new.
2: Seek Recommendations
Word-of-mouth is invaluable for finding hidden foodie gems. Whether from friends or online reviews, recommendations can guide you towards standout dining experiences.
In the digital age we live in, a glowing review or personal testimonial can speak volumes, making it easier than ever to discover restaurants that meet your taste and quality standards.
So, before planning your next meal at Dukes Bar & Restaurant, why not check out our rave reviews and get a preview of the award-winning dining experience that awaits you.
Five Stars on Trip Advisor: "The Villiers exceed expectations. Beautifully refurbished. A wonderful choice of delicious food from a comprehensive menu. Top marks to the Chef. The staff were delightful and nothing was to much trouble.. would certainly recommend this hotel". Read All Trip Advisor Reviews HERE!
Five Stars on Google Reviews: "Great central hotel in Buckingham with a history, parking through courtyard off the High street, exceptional staff, divine food and great value for money". Read All Google Reviews HERE!
The Charm of Regional Cuisines
Regional dishes offer a unique blend of flavours and history and can certian add to the arsenal of top award winning food creations. Whether it's spicy Indian curries or seafood-rich coastal platters, each area has its own culinary identity.
By appreciating regional specialties, you enrich your understanding of the world's diverse food culture. Immersing yourself in the culinary traditions of different regions not only tantalises your taste buds but also offers a lens into the cultural significance of each dish.
At Dukes Bar & Restaurant, we take pride in curating a menu that pays homage to various regional cuisines, inviting you to embark on a global gastronomic journey without leaving your seat.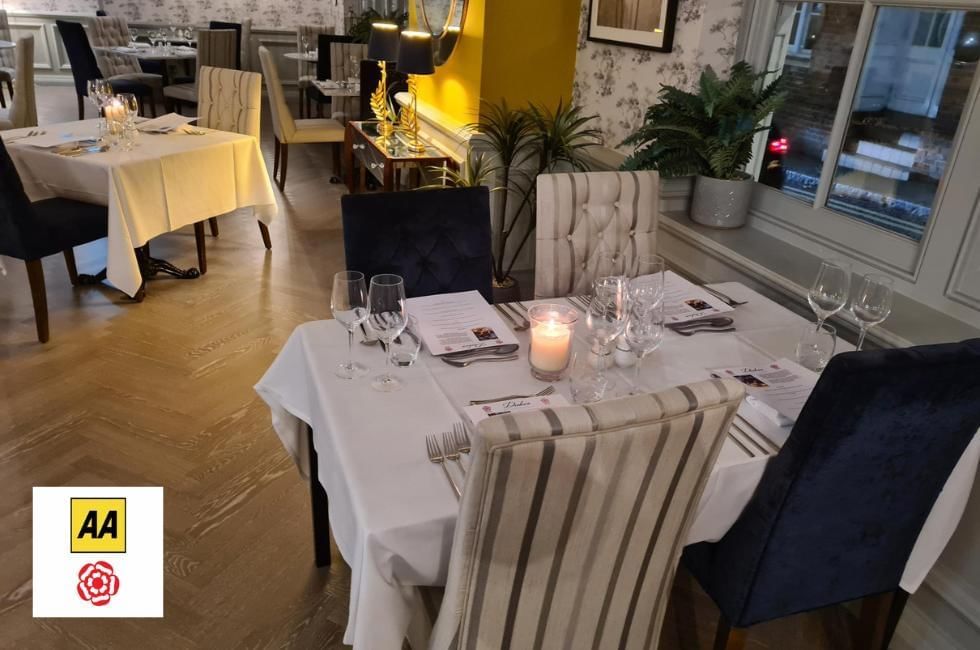 Why Local Businesses Matter
Supporting local establishments, like Villiers Hotel is a win-win for both your palate, the environment and for the local economy.
Personalised Experience: Supporting local establishments like Villiers Hotel allows for a more personalised dining experience. Unlike large chain restaurants, local eateries often know their regular customers by name and can even cater to specific dietary preferences, making each visit truly special.
Community Growth: When you dine locally, your money stays in the community, directly supporting local jobs and contributing to the area's economic development. This creates a virtuous cycle where both businesses and residents benefit.
Sustainability: Local businesses, including eateries like our Dukes Bar & Restaurant, often source their ingredients from nearby suppliers. This reduces the carbon footprint associated with food transportation and promotes sustainable practices by supporting local farmers and producers.
The Secret To Award Winning Food At Villiers Hotel, Buckingham
Award-winning dining is a blend of top-quality ingredients, culinary creativity, and a hint of an adventurous spirit and Ben and his team here have all these traits in spades.
So, whether you're dining at an internationally-acclaimed establishment or our own award winning Dukes Bar & Restaurant, each meal offers an opportunity for a memorable culinary journey.
We invite you to come along and explore Buckngham's Foodie revolution with us today, ENJOY and thanks for reading!
-----------------------------------------------------------------------------------------------------------------
Our next exceptional Award Winning Food event is the Chefs Table on October 27th
-----------------------------------------------------------------------------------------------------------------
FREQUENTLY ASKED QUESTIONS RELATED TO: AWARD WINNING FOOD IN BUCKINGHAM?
Q: Does Dukes Bar and Restaurant in Villiers Hotel Hold Any Food Awards?
A: Yes - We've been awarded a prstigious AA Rosette every year now for over 20 years.
Q: Do You Have Specialty Food Experiences at Villiers Hotel?
A: Yes - We regularly operate our CHEFS TABLE event where head chef Ben Roche creates the most amazong culinary masterpieces.
Q: Is Award Winning Food Healthy?
A: Yes - In almost all cases Award Winning Food is created using only the freshest ingredients with nothing processed, so in most cases, these types of food creations would be very healthy.