14 Benefits Of A Winter Wedding
Discover The Many Benefits Of Throwing A Winter Wedding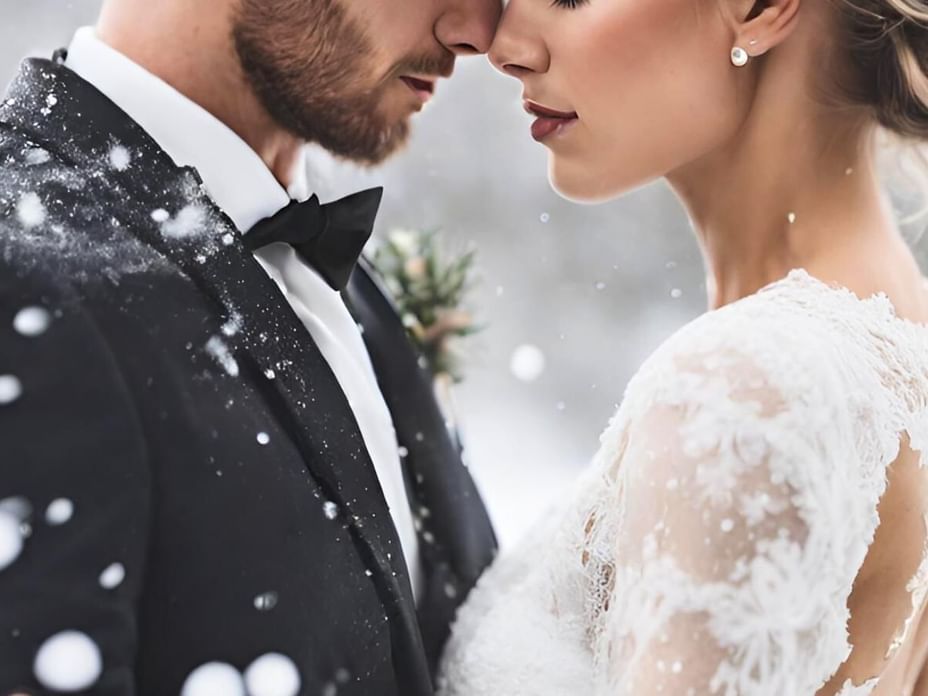 Considering a winter wedding? From beautiful frosty landscapes to snowy photos, there's something magical about saying 'I do' in the crisp embrace of winter.
In this article we'll explore the many benefits of a winter wedding as advised by our wedding experts here at Villiers Hotel in Buckingham.
Continue reading to find out why getting married in winter may be right for your special day!
Why Choose A Winter Wedding
1. Something Out Of The Ordinary
Opting for a winter wedding offers a unique experience that's different from the typical summer wedding.
Unlike a wedding in the summer months you can embrace snowy landscapes, roaring fireplaces and hearty comfort food.
This is where dark nights and festive décor combine to make your winter wedding a memorable and glamorous affair.
2. More Choice Of Dates
When you have a wedding in the winter months you should have more choice of dates for your special day.
Many wedding venues and locations tend to book up quickly during the more popular seasons for weddings, but having your big day in the colder months means less competition.
3. Better Wedding Venue Rates
Choosing a winter wedding means that you are more likely to get a better rate on your chosen venue.
With less competition during the off-season many venues offer attractive packages, making it an ideal time for couples to tie the knot without breaking the bank.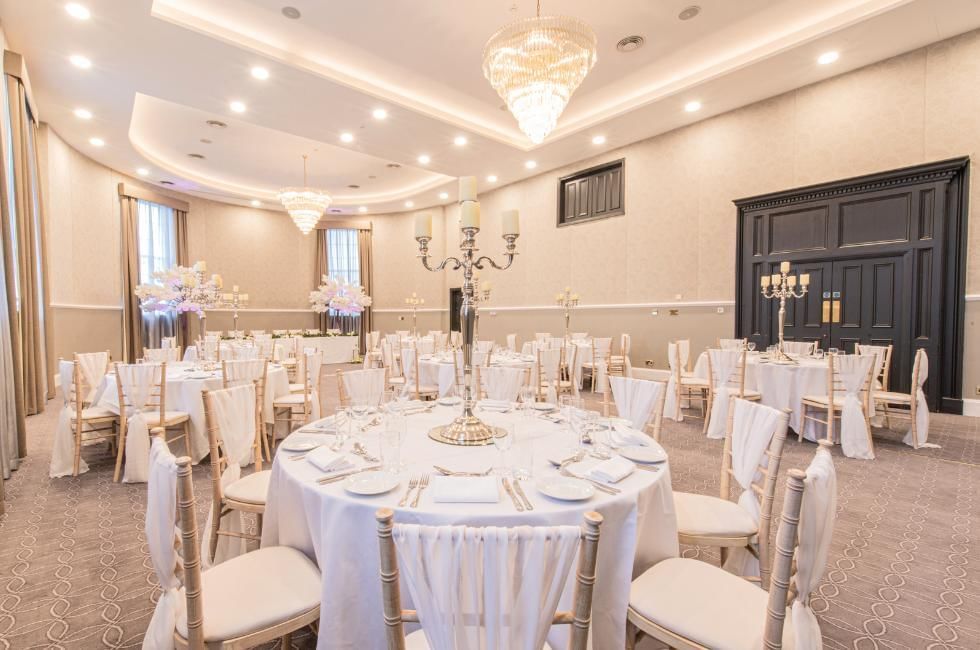 4. More Guests Will Be Able To Attend
In the winter months people often find themselves with less social commitments.
Summertime can be busy with other weddings, holidays and events.
By getting married in the winter it should mean that more of your guests will be able to attend your wedding day.
5. Wintery Landscapes
Winter weather typically brings with it the enchanting beauty of frosty or snowy landscapes, providing a picturesque backdrop.
Embrace the winter wonderland surrounding you on your wedding day.
6. Cheaper Travel
Winter weddings often mean cheaper travel, a factor often overlooked in the wedding planning process.
Unlike the peak spring and summer months where travel costs tend to soar due to school holidays and heightened demand, the winter season offers a more budget-friendly alternative.
7. Cheaper Accommodation
A winter wedding often comes with cheaper accommodation.
The off-season rates ensure that the couple and their wedding guests can comfortably stay within their accommodation budget.
8. Cosy Culinary Delights
When it comes to winter weddings the menus are a delightful highlight featuring comforting choices that are specially crafted for the colder weather.
From fresh soup paired with crusty warm rolls to crumbly apple pie drenched in vanilla custard, these are just a few delicious ideas.
You can even look to include drinks like hot chocolate or mulled wine which will help keep your guests warm.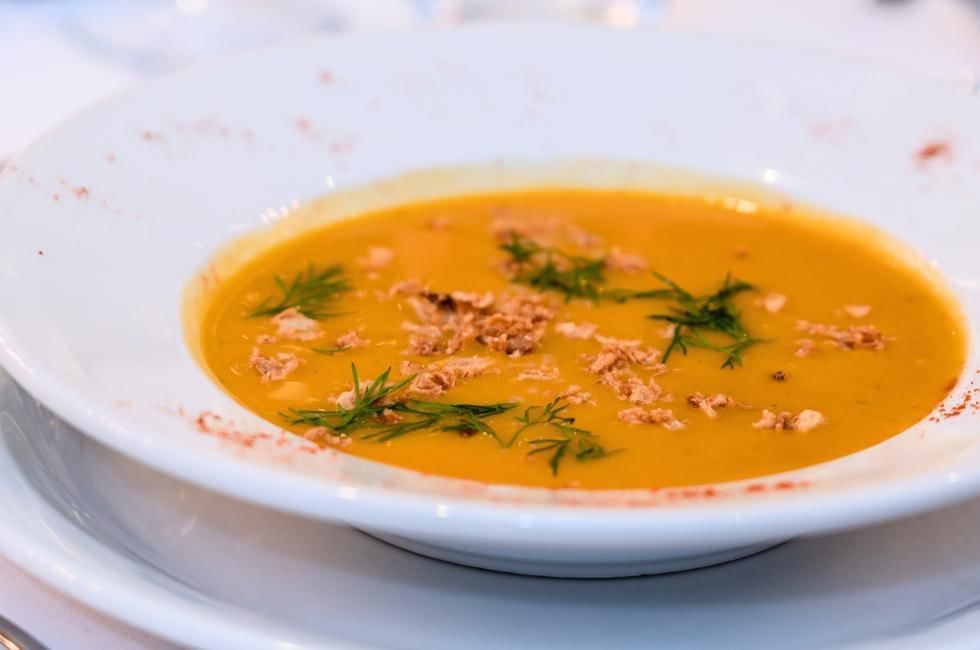 9. Snowy Wedding Photos
If nature graces your big day with a blanket of snow you can seize the opportunity to capture snowy wedding photos amidst a true winter wonderland setting.
10. Festive Decorations
If you're getting married in December many wedding venues will be adorned with festive decorations like twinkling lights, glittery pinecones and Christmas trees.
This will not only add to the holiday-themed celebration but you'll get these extra decorations for free creating a magical and romantic atmosphere.
11. The Wedding Fatigue Won't Be Real
As the spring and summer months become filled with wedding invitations it's not uncommon for your family and to experience a slight case of wedding fatigue.
A winter wedding is something unique as it is likely to be the only wedding event they attend during the winter season (unless of course you live in a warm country).
This makes your winter wedding an event that people will genuinely anticipate and cherish.
12. No Weather Worries
With a winter wedding you'll have planned for a cosy day that doesn't depend on the sun making an appearance.
You can create a warm and cosy atmosphere that comes only with hosting a winter wedding.
13. Cheaper Honeymoon
Opting for a winter wedding opens up many honeymoon opportunities in destinations like ski resorts.
Holidaying in the off-peak season typically comes with cheaper travel and accommodation so you can get more bang for your buck.
14. Get Your Wedding Photography Back Sooner
You're likely to get your wedding photography back faster in the winter because your photographer is typically less jam packed during this particular wedding season.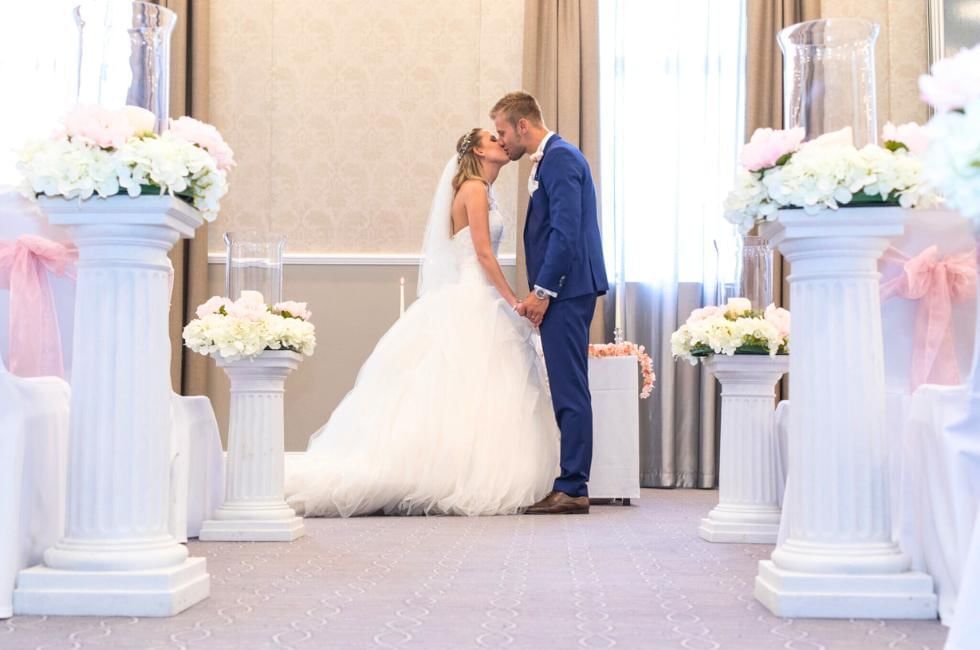 -------------------------------------------------------------------------------------
We hope you found our article on "14 Benefits Of A Winter Wedding" inspirational and enjoyed learning about the many advantages that come with it.
If you're searching for an excellent wedding venue in Buckingham that's perfect for winter celebrations don't hesitate to contact our team today. We can deliver your dream wedding!
For more enjoyable wedding-related articles feel free to check out: "Bridesmaid Duties [EXPLAINED]" and "Wedding Reception vs. Ceremony | What's The Difference?".
-------------------------------------------------------------------------------------
Frequently Asked Questions Related To: Benefits Of A Winter Wedding
Q: Why do we love winter weddings?
A: Here at Villiers Hotel we love winter weddings. From warming cuisine to crisp winter landscapes it provides a truly unique celebration.
Q: Why are winter weddings cheaper?
A: Winter weddings are usually cheaper. Many venues provide special off-peak packages and offers. You can also often find great travel and hotel deals that just aren't available in the hotter months.
Q: How do I look classy at a winter wedding?
A: If you're attending a winter wedding opt for a thicker fabric dress like satin and pair with a fur coat to keep warm and still look elegant.
Q: How do you stay warm at a winter wedding?
A: Guests attending a winter wedding should layer up if it's going to be cold that day. You can wear tights, bring a thick coat and wear an elegant pair of gloves for added warmth and glam.
Q: What does a bride wear for a winter wedding?
A: Many brides getting married in winterwear a long sleeved wedding dress that's made out of a thicker material to keep them warm.
Q: Should I wear tights to a winter wedding?
A: If it's going to be super cold on the day of the wedding it's definitely worth wearing tights, perhaps even thermal tights.
Q: Is it ok to wear black to a winter wedding?
A: Generally, wearing black to a winter wedding is ok (although there are exceptions). If you're unsure if wearing black is appropriate it's always best to check with the bride and groom.
Q: What colour bridesmaid dresses for winter wedding?
A: You can truly go all out when choosing bridesmaid dresses for your winter wedding and embrace the elements of the season. Emerald greens, burgundy or sapphire blue works perfectly especially if you're getting married in the festive season.