Silverstone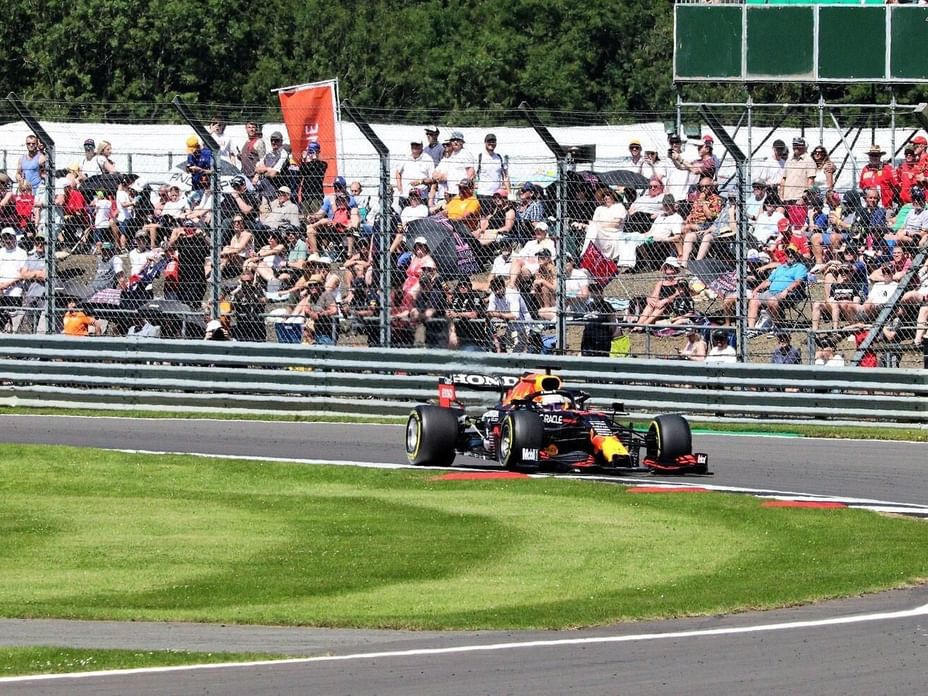 For motor enthusiasts Silverstone is a must-visit destination.

Visit Silverstone while staying at Villiers Hotel

Whether you're drawn to thrilling races, interactive museums, or the various events held throughout the year, Silverstone offers something for everyone.
THE HISTORY OF Silverstone
One of the intriguing historical facts about the Silverstone site is that it was occupied by Benedictine monks in 1116.

The Luffield Priory located at the heart of the current racetrack remained active until the 16th century when Henry VIII ordered the dissolution of monasteries, priories, and convents across England, Ireland, and Wales.

Before becoming a racetrack Silverstone was also the site of a royal hunting lodge during the reign of King Edward I. It attracted the King annually due to its convenient location near the famous Watling Street, which passes through the nearby Roman town of Towcester.

In the 400 years leading up to the racetrack's establishment Silverstone was a small community relying mainly on farming and timber industries.

During World War II Silverstone underwent a significant transformation. The Royal Air Force (RAF) identified the location as an ideal site for a heavy bomber aerodrome.

Extensive construction took place including the building of hangars, runways, and a perimeter track. Silverstone became a training establishment for the RAF's No 17 Operational Training Unit. However, after the war the airfield was shut down in October 1947.

In 1947 motor sport was making a comeback and the Royal Automobile Club (RAC) sought suitable sites for racetracks.

Silverstone, with its redundant RAF aerodrome and long runways caught the RAC's attention. They secured the lease of Silverstone and announced plans to hold a Grand Prix in October 1948, marking the transformation of Silverstone into a world-renowned racetrack.

This is just a brief overview of Silverstone's history, but there is much more to discover. To delve deeper into the captivating facts and stories behind Silverstone's past visit the Silverstone Interactive Museum.

And if you're traveling from afar and need excellent accommodation near Silverstone, look no further than Villiers Hotel. Trust us, you won't be disappointed!
WHERE IS Silverstone IN Northamptonshire? HOW DO I GET THERE?
Location: Silverstone is located in Towcester, Northamptonshire.

Address: Silverstone Circuit, Towcester, Northamptonshire, NN12 8TN

By Car: If you're traveling from the north, Silverstone is just a 60-minute drive south of Birmingham. The journey is straightforward, as you can easily access the A43 dual carriageway from the M1 motorway.

For those coming from the south, Silverstone is approximately 90 minutes north of central London. You can reach it by taking the M40 motorway and A43 dual carriageway.
To ensure accurate navigation it is recommended to enter the address "NN12 8TN."

Parking: When attending Silverstone it's important to remember to add official event parking.

If you plan to visit the Silverstone Interactive Museum there is a dedicated car park exclusively for museum visitors. The parking for this is completely free of charge.
SILVERSTONE INTERACTIVE MUSEUM PACKAGE
Our fantastic Silverstone Interactive Museum Package is a dream come true for those who love motorsports.

During your delightful stay treat your taste buds to a culinary adventure with a generous dinner allowance of £30 per person at Villiers Hotels renowned restaurant in Buckingham.

Wake up refreshed the next morning and savour a delicious full English breakfast that will kickstart your day with energy and satisfaction.

Don't miss out on this remarkable getaway and secure your Silverstone Interactive Museum gift voucher today.
SILVERSTONE PARK MAP
Check out all the relevant information on Silverstone including events, upcoming races & much more HERE.
SILVERSTONE FAQ'S
Q: Why is Silverstone so popular?
A: Drivers from all over have a love for Silverstone as it's the kind of track where their exceptional cars truly thrive.

Q: What is the dress code for Silverstone Classic?
A: In Silverstone's Hospitality areas all guests are required to adhere to a smart casual dress code. While jeans are allowed they must be in good condition without any rips, tears, or bleaching.

Q: Is Silverstone a good day out?
A: The F1 British Grand Prix held at Silverstone is an amazing experience for motor sport enthusiasts. The track offers excellent facilities, and you can enjoy great views from any of the grandstands located around the track.
Silverstone Circuit NN12 8TN Towcester