Towcester Racecourse: Greyhounds, Events, Fishing [+more]
For A Great Day out in Northamptonshire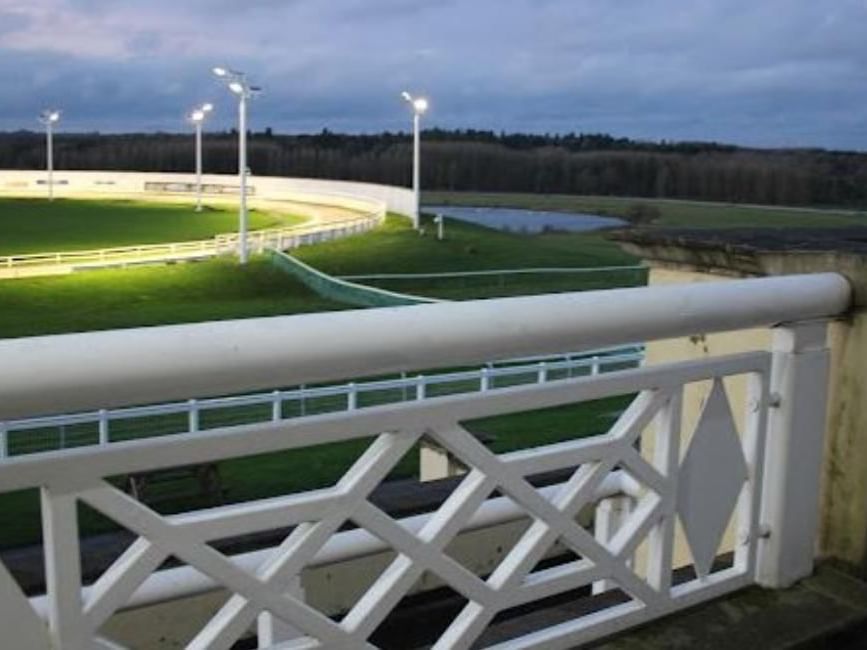 Towcester Racecourse sits in a stunning location and offers a variety of activities and has become a sort of a racecourse "for the people" offering something for everyone.
We've had the pleasure of visiting Towcester Racecourse several times and have always had a fantastic experience.
In this article, we'll share everything you need to know about Towcester Racecourse, including greyhound racing, car boot sales, fishing, events, and the best option for nearby accommodation headed up by us, Villiers Hotel in Buckingham.
Towcester Racecourse Greyhound Racing
Today the premier attraction of Towcester Racecourse is its program and fixtures of greyhound racing.
Greyhound racing is a thrilling sport that typically features a dozen races in each meeting, spread across three to four hours. The true stars of this spectacle are the greyhounds themselves. Boasting pedigrees that date back centuries, these dogs can reach impressive speeds of over 40 mph.
The exhilaration of witnessing these elegant and powerful animals race at such high velocities is unparalleled, and enthusiasts of the sport can vouch for the adrenaline surge that accompanies every race.
As the greyhounds sprint toward the finish line, the ambiance at the track becomes electric, with spectators fervently cheering for their favorites and rooting for the underdogs - no pun intended!
As a popular sport, greyhound racing is a great way to spend an evening with friends and family and the Towcester Racecourse offers state-of-the-art facilities and a fantastic atmosphere, making it an ideal venue for an exciting night out.
If you're new to greyhound racing, don't worry as the staff here are a friendly and knowledgeable team who can provide you with all the information you need. They'll help you understand how to place a bet and how to read the racecard.
You can also enjoy a meal and a drink at the racecourse's bar and restaurant, which overlooks the track.
England's Premier Greyhound Racing Events at Towcester Racecourse
The English Greyhound Derby is a highly anticipated event this year taking place from Thursday, May 25th to Saturday, July 1st, 2023.
During the six-week period, 192 greyhounds will compete for a chance to reach the final and win the grand prize of £175,000, along with the coveted title of English Greyhound Derby Champion.
On July 1st, 2023, the final race day, attendees can expect not only thrilling greyhound races, but also a variety of live entertainment, performers, and music, making it an ideal outing for friends and family.
The atmosphere promises to be electric as spectators cheer on their favourite greyhounds and soak up the excitement of the day.
If you're heading to this massive event why not consider staying nearby at Villiers Hotel where a warm welcome awaits.
Greyhound Welfare At Towcester
This is a hot topic among wide circles, but for the current operators of Towcester Racecourse, greyhound welfare is of the utmost importance.
Their seasoned team is dedicated to providing top-notch care for the greyhounds both during their racing days and post-retirement.
Boasting over a century of combined experience in the sport, the team is well-versed in the significance of maintaining ample kennel capacity to prevent overworking the dogs or placing them in unsuitable starting positions.
Additionally, the racecourse collaborates with some of the nation's leading veterinarians to further safeguard the greyhounds' well-being.
Towcester Racecourse is highly committed to ensuring a comfortable retirement for their greyhounds.
They operate a fully funded retirement kennel, where these incredible animals can transition into cherished pets for those who wish to offer them a suitable, approved home if the dogs do not return to their original owners after their racing days are over.
Visitors to Towcester can be confident that the greyhounds they see racing are treated with compassion and respect throughout their careers and receive proper care even after they retire.
If they didn't - then we wouldn't write about this topic.
What About Horse Racing at Towcester?
Towcester Racecourse in Northamptonshire ceased operations as a horse race track in August of 2018.
The racecourse had been struggling financially for some time, and its owners ultimately decided to close the facility.
Towcester was known for hosting national hunt racing events and had a loyal following among horse racing enthusiasts.
The closure of Towcester as a Horse Racing Venue was a significant loss for the horse racing community in the UK, but where there is loss, there is opportunity!
Towcester Racecourse: Car Boot Sale
Towcester Racecourse also hosts a popular car boot sale every Sunday.
Whether you're a bargain hunter or looking to sell unwanted items, the car boot sale is a great place to find a deal. The sale attracts a diverse range of sellers, offering everything from clothing to antiques.
The friendly and relaxed atmosphere makes it a great day out for all ages and the operators are seeking to add a Farmers Market to the proceedings of the day very soon . Watch this space!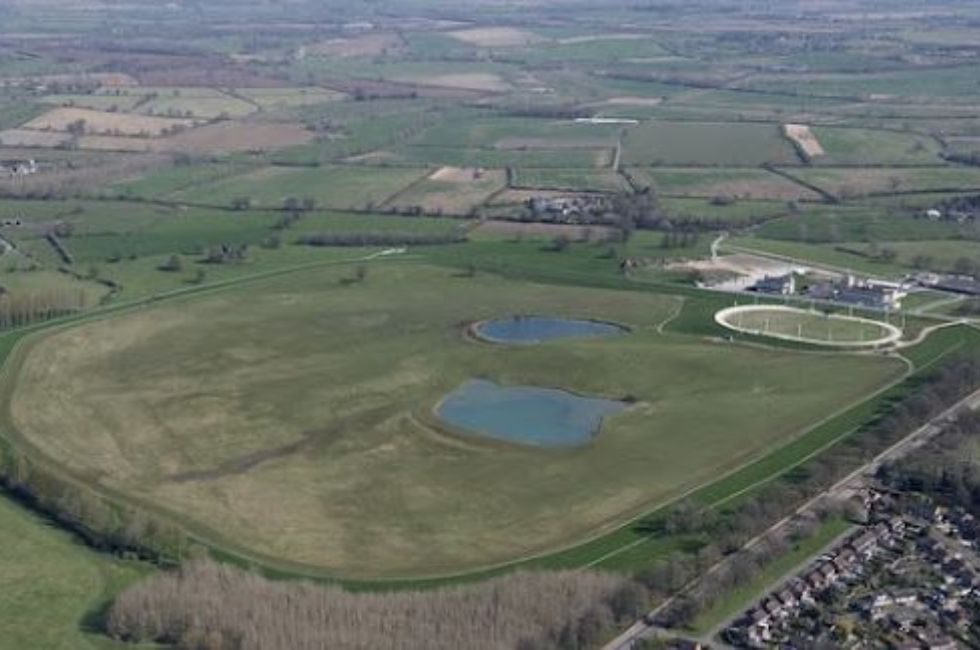 Towcester Racecourse: Lakes & Fishing
If you're a fishing enthusiast, Towcester Racecourse has two beautiful lakes that are home to a variety of fish but primarily carp.
The lakes are open all year round, and day tickets can be purchased at the racecourse's reception. Whether you're a beginner or an experienced angler, Towcester Racecourse's lakes are the perfect place to relax and catch some fish.
Contact the Towcester Fisheries for more info but do be sure to book as this is an extremely popular pastime in the UK and weekend bookings for the fishing here at Towcester are solidly booked months in advance.
Towcester Racecourse: Other Events
Towcester Racecourse also hosts a range of events throughout the year. From music festivals to food fairs, there's always something exciting happening at the racecourse.
The UK Running Events are always popular so get ready for the world's largest and most thrilling Inflatable 5K event, set to take place in Towcester (Northamptonshire) each May.
The most recent edition of the Inflatable 5K obstacle course promises to be even bigger, bouncier, and better than ever before!
Participants can choose from four different distances - 2.5K, 5K, 10K, and 15K - making it accessible to everyone. This event is sure to be one of the top things to do in Towcester (Northamptonshire) in 2023, providing an unforgettable day out for you and your friends or family.
Get ready to conquer the obstacles, bounce to new heights, and make memories that will last a lifetime!
Check out Towcester Racecourse's schedule to see what's on during your visit.
Towcester Racecourse Parking
Parking at Towcester Racecourse is free and plentiful, with over 2,000 spaces available. The car park is located just a short walk from the racecourse's entrance, making it easy to get to and from your car.
How to Get to Towcester Racecourse
Towcester Racecourse is located just off the A5 and is easily accessible by car.
If you're coming from further afield, the nearest train station is Milton Keynes Central, which is approximately 12 miles away. Taxis are available from the station to Towcester Racecourse.
Accommodation Near Towcester Racecourse
If you're looking for accommodation near Towcester Racecourse you need look no further than Villiers Hotel in Buckingham which is just a 13 mile drive away. Taking only 20 minutes to make the journey, Villiers is one of the best hotels near Towcester and might just be the perfect place to stay in the area.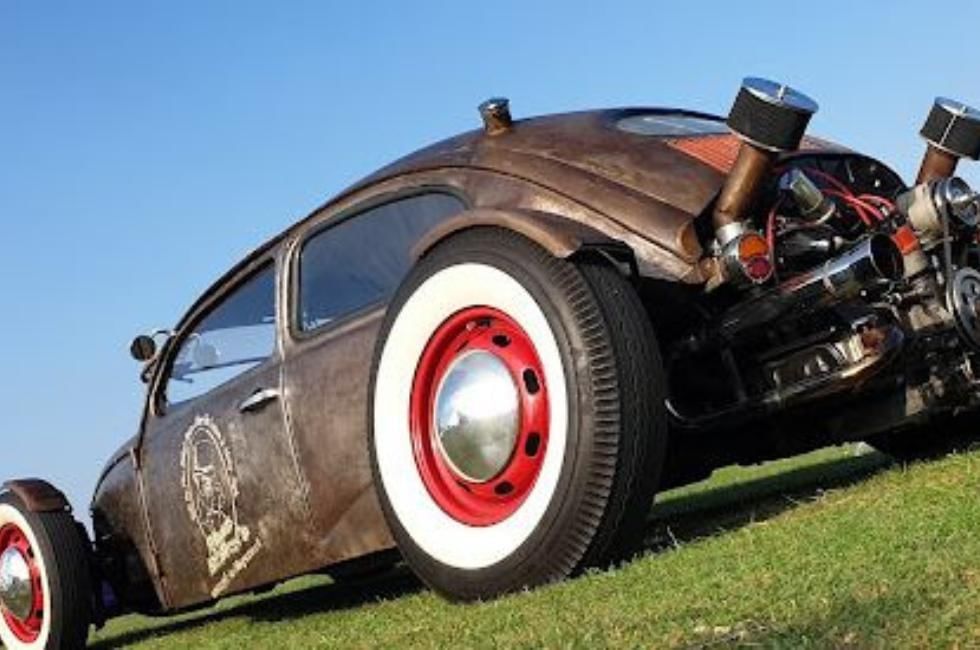 Towcester Racecourse Wrap Up
This is an excellent destination for a day out or a weekend away. With its exciting greyhound racing, car boot sales, fishing, and events, there's something for everyone. Plus, with free parking and nearby accommodation, it's very easy to get to.
If you're looking to spend more time in the area, there are plenty of other things to see and do in North Bucks and Southern Northamptonshire.
Towcester town itself is home to a variety of shops, restaurants, and historic landmarks, including the Towcester Mill Brewery and the Roman town of Lactodorum.
The Silverstone Circuit, home of the British Grand Prix, is also located nearby.
Cheers and thanks for reading!